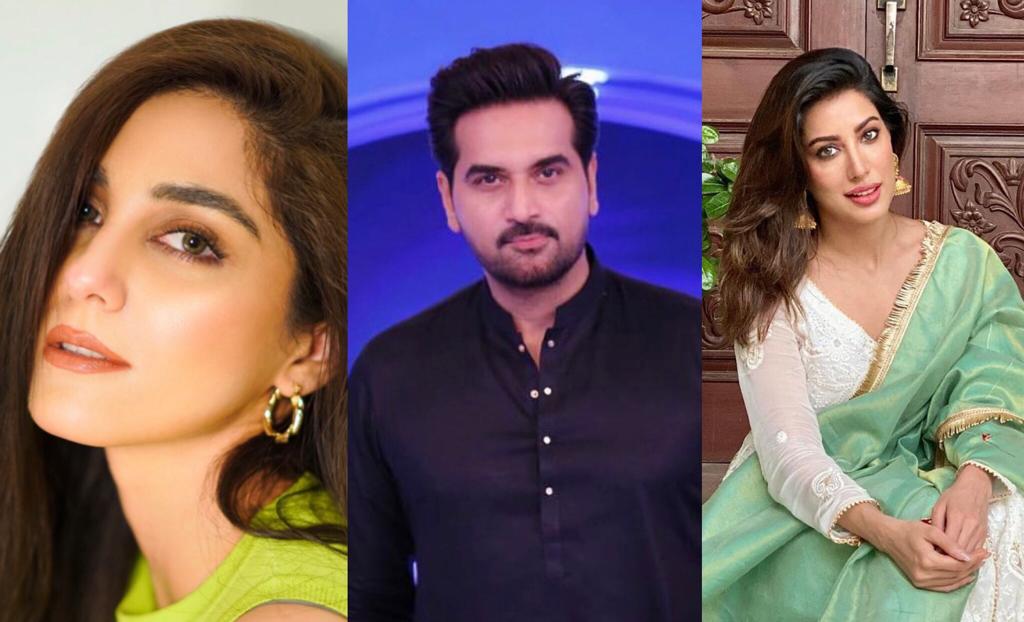 Rumour has it, Humayun Saeed to star opposite Maya Ali and Mehwish Hayat for a drama titled 'Main Manto Nahi Hoon' written by Khalil-ur Rehman Qamar. The drama will be directed by Nadeem Baig. This marks Humayun's comeback after his hit drama serial ' Meray Paas Tum Hou'. Maya has already made an astounding comeback with 'Pehli Si Muhabbat' giving fans all the more reason to get excited about the show.
Sources say that Humayun confirmed that the script is in the final stages of completion. The actor also clarified that "The drama is not about  Manto but Manto is symbolic to the story."
Mehwish Hayat and Humyun Saeed were last seen in the movie 'Mein Punjab Nahi Jaun Gi' and are also together in the upcoming movie 'London Nahi Jaunga' which has been put on a halt due to the ongoing Covid-19 situation.
Despite of the backlash that Khalil-ur-Rehman Qamar has received for his latest work, celebrities continue to work with the writer.
However, the cast has always proved to be promising and convincing when it comes to acting, giving fans a reason to wait for the show.
Are you looking forward to 'Main Manto Nahi Hoon'? Do let us know here.