Fashion enthusiasts await the festive Eid season all year round to grab luxury ensembles for the many meet ups and get togethers that pile up during Eid. GulAhmed's Unstitched Luxury Eid Collection is all things dreams are made of; the unstitched luxury collection features opulent fabrics, intricate embellishments, exquisite craftsmanship, showcasing the finest quality fabrics and luxurious designs. The collection mirrors the latest trends while maintaining the essence of South Asian cultural heritage, elegance and panache.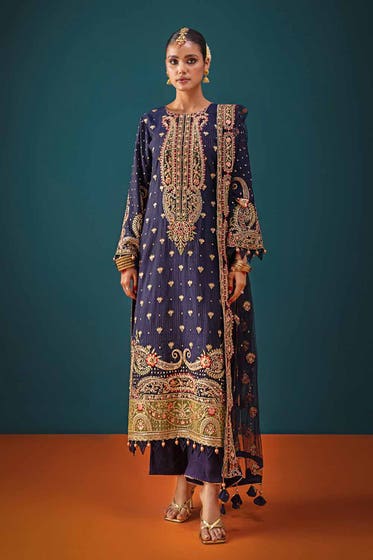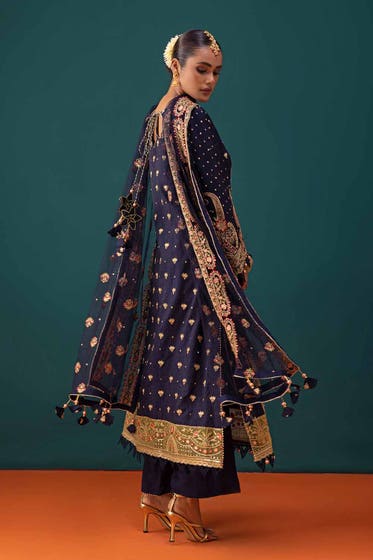 The color palette of the luxury Eid collection is also something very striking and beautiful. It's diverse, ranging from vibrant jewel tones to soft pastel tints and luscious classic hues. Royal jewel tones such as majestic black, royal blue, breathtaking gold evoke a sense of grandeur and pristine. Soft pastel shades like blush pink and crisp white offer a more subtle and dreamy appeal to your jora. Additionally, classic colors like gold, silver, and black are incorporated within the main fabric displaying a sense of timelessness and longevity of Pakistani designs and craftsmanship.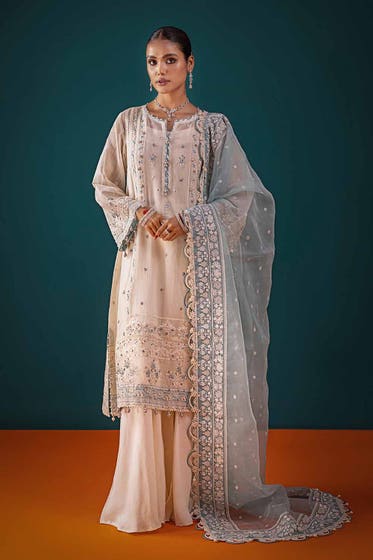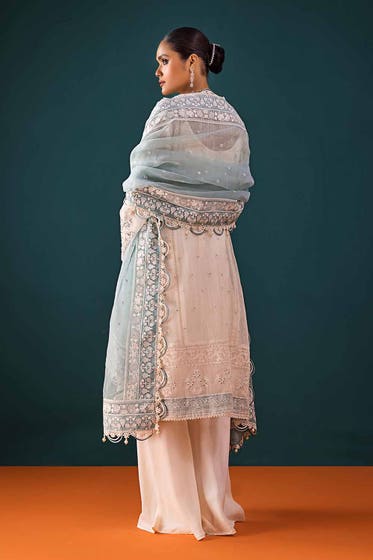 Another winning factor of this collection is the spectrum of fabrics that are on display. Silk, chiffon, organza, cotton net with zardozi and gota take center stage, lending a luxurious and regal feel to your Eid outfits. The unstitched feature allows us to put our own personal taste on play and build on the rich fabrics that are durable yet pleasing to the eyes. Pair them up with your favorite pearls and appliques and trust us when we say that you'll be the show stealer this Eid ul Adha.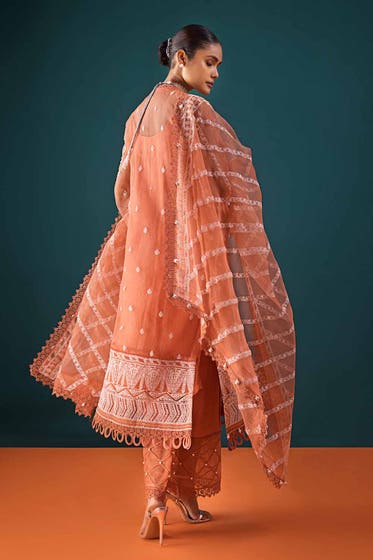 If you feel like investing in statement clothes that will pass the test of time then this collection is for you. The festive appeal of the unstitched Eid Collection also makes it a great suit to have in your closet for the Summer Weddings that follow Eid as well. Like every collection GulAhmed promises the finest of fabrics with designs that suit both the contemporary mavens as well as traditional lovers.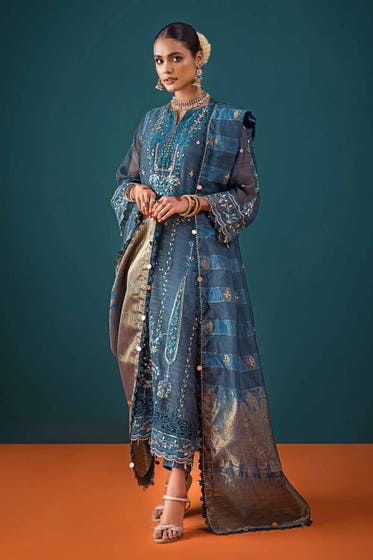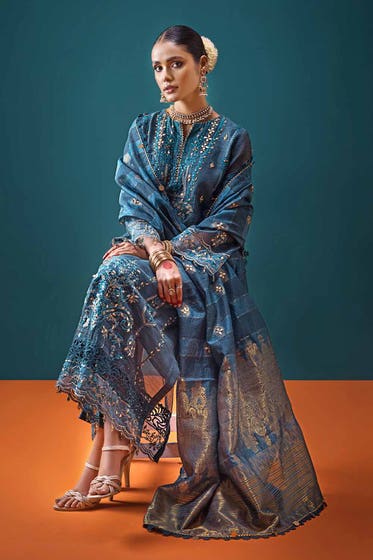 Needless to say the brand has always been a pioneer in providing its customers with the best of durable fabrics that also boast a great design lineup that will make you steal the limelight in every room you walk in. If all the eyes are on you this Eid ul Adha then you know what the reason is.If you want to order the luxury unstitched collection online and skip the hassle of travelling to the store in this immensely traffic intensive season, then you can do so by visiting their website and ordering your favorite Eid ensembles from there.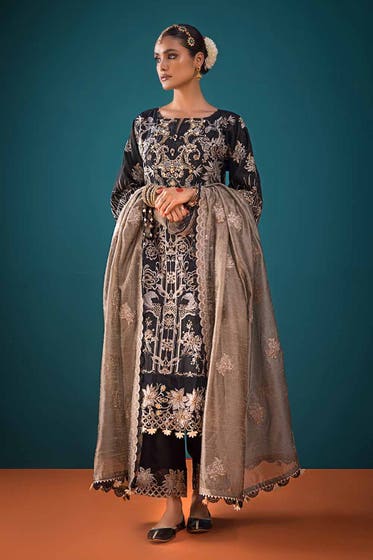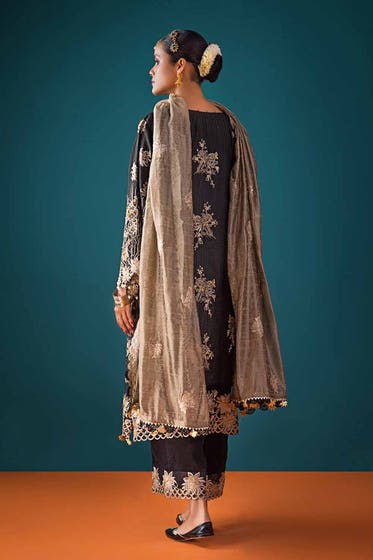 GulAhmed offers a FLAT delivery fee of PKR 99 across the country. Furthermore, they also have a worry-free exchange policy of 30 days, such perks make the online shopping at GulAhmed very customer friendly and make us want to go back to their website to not just shop for us but our family members as well.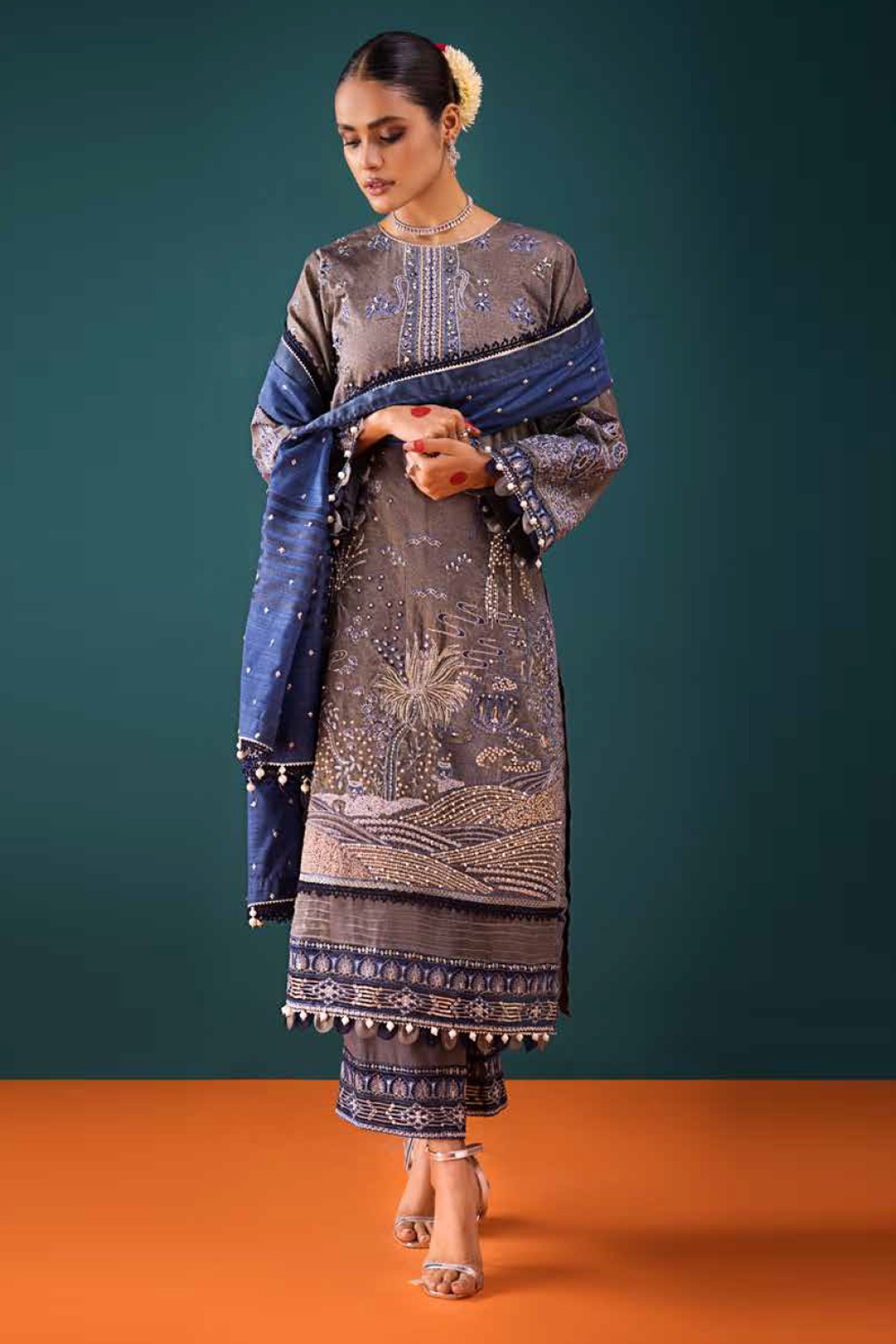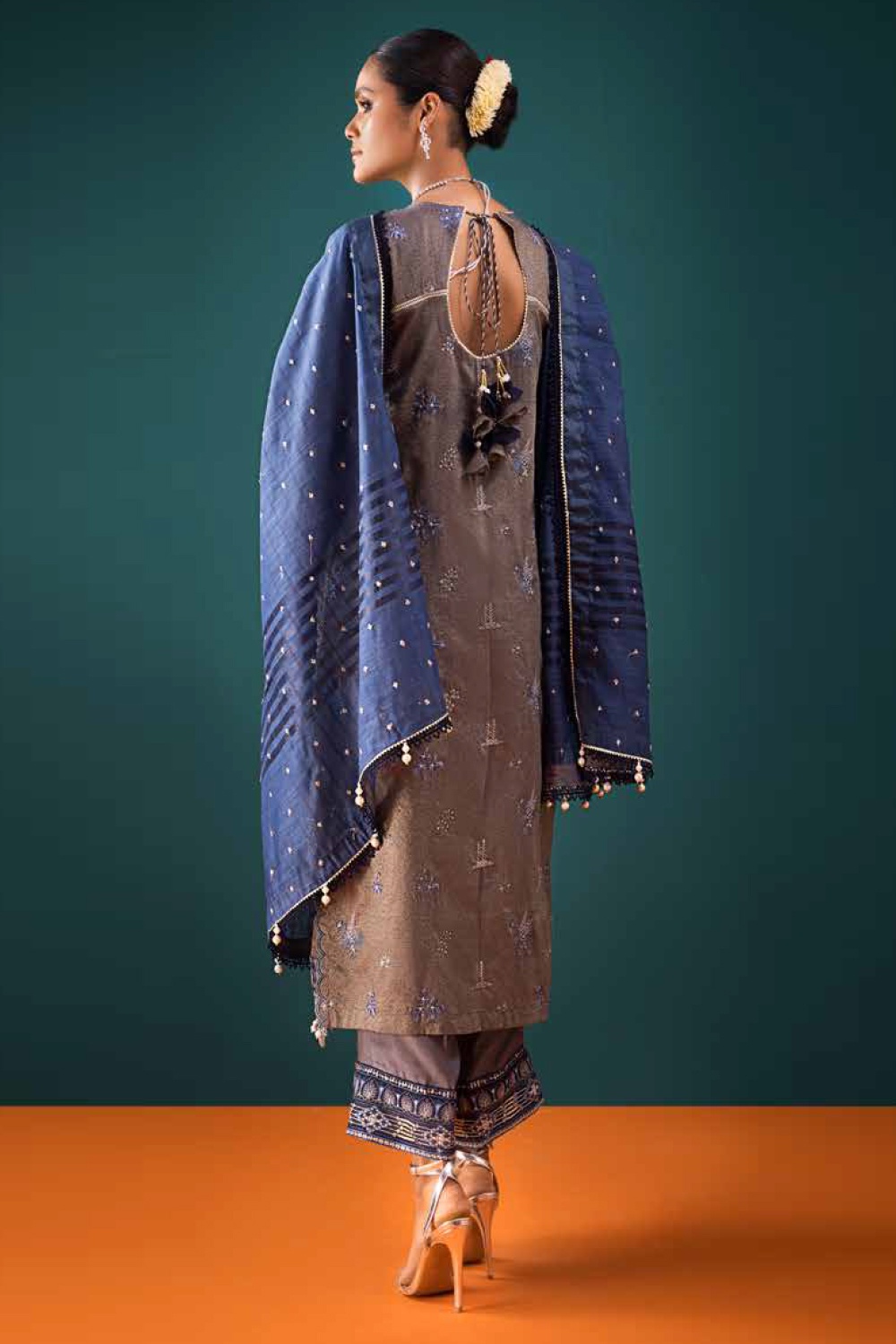 We've sorted your Eid problems right in time right? Thank us later.