Share this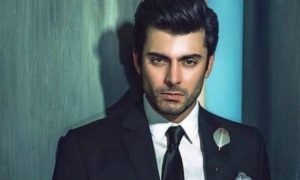 Heartthrob Fawad Khan left a super fan Amna Raheel overjoyed when the Humsafar actor surprised her on her birthday! The super fan revealed that she was approached by a well-wisher on twitter, who got Fawad Khan to surprise the girl on her big day.
Amna took to Twitter to express her joy, "This year on my birthday a well wisher who knows me through social media reached out to me and gave me the BEST BIRTHDAY PRESENT EVER. She sent me a voicenote of Fawad Khan wishing me but to my surprise she had bigger news. FAWAD KHAN WAS COMING TO KARACHI AND WANTED TO MEET ME FOR TEA."
Amna is a young motivational speaker who inspires many with her undefeated passion for life!
Share this