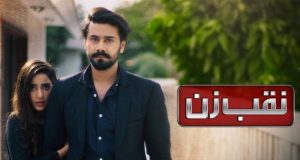 Saboor Aly starrer drama title Naqab Zun just aired its 22nd episode – with that being said the story has taken an unexpected turn!
If you haven't watched this drama serial yet – a little background story for you; Dua's (Saboor Aly) brother-in-law Amir (Ali Abbas) who is married to her elder sister Farhat (Hajra Yamin), falls for her and as a consequence of feeling trapped within his unnatural feelings for his sister-in-law ends up raping her on the night of her Mehndi. The wedding eventually gets called off and everyone is now on the hunt for the assaulter, including the assaulter (Amir)  himself who tries his best to keep away from the limelight by portraying himself as the protector, brother and guardian for his wife's family in the time of hardship!
Days pass by, one thing leads to another and Farhat finally finds out who her sister's assaulter is: her very own husband!
The next step as per everyone's expectations naturally was for Farhat to unveil and disclose the truth to her family, especially her sister Dua – the victim! But instead, she is so deeply in love with her husband Amir that she decides to clear his way by committing suicide leaving the audience shocked beyond belief!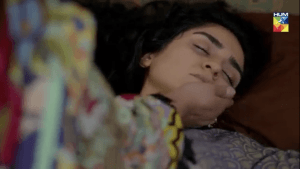 Yes love is blind, but not THAT blind!
As if that wasn't enough already, Farhat actually  plots her death intentionally in the favour of her husband! Farhat is expecting and is of the thought that perhaps if she dies, for the sake of the child, her sister Dua might marry her husband Amir and take her place – thus all will be well in the end, just like the fairy tales! Boy oh boy!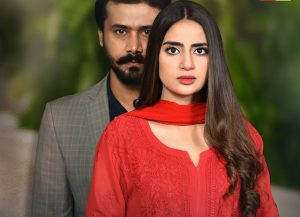 We are not sure what will happen next! Will Farhat's plot become successful? Let us know what your take is by leaving a comment on our Instagram page!
Watch the episode here:
https://www.dailymotion.com/video/x7n5zll