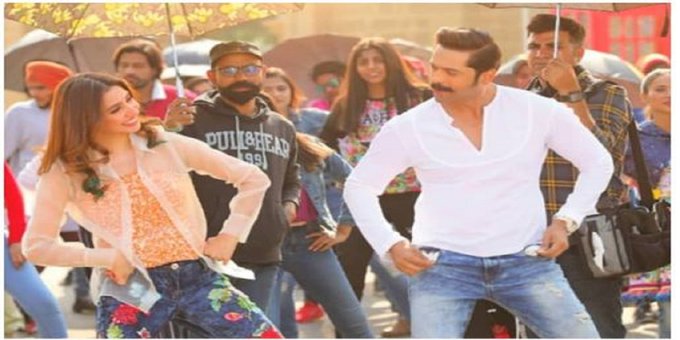 Pakistanis are ecstatic about Fahad Mustafa and Mahira Khan's upcoming film Quaid-e-Azam Zindabad. This will be the first time the two actors will star opposite each other and be seen on the big screen together.
In an interview with BBC Urdu, Mahira Khan stated, "I have never worked with Fahad Mustafa. I really wanted to work with him but there just wasn't any time. I can't even begin to tell you the amount of projects the two of us have been offered together but the timing has never been right."
Directed by Nabeel Qureshi and written by Faiza Ali Meerza, Quaid-e-Azam Zindabad is a patriotic film which revolves around a notorious cop which will be played by Fahad Mustafa. The film is apparently an action-comedy with lots of twists and quick-witted humour!
(Read more about Quaid-e-Azam Zindabad here.)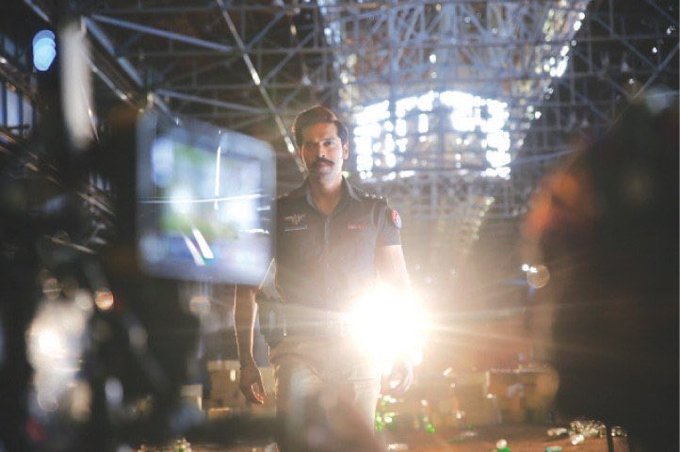 The first look from the film of the two stars has been making rounds on social media. Adding to the anticipation which was already stirring since the day the film was first announced, fans and followers have taken to social media to express their immense excitement. Here's what they are saying:
The First Look Of Fahad Mustafa & Mahira Khan ❤️ From Quaid-e-Azam Zindabad……;-]M[ 💥 pic.twitter.com/bRTIe4MUEk

— MA Jabar (@majabar37) October 12, 2020
#FahadMustafa
Can't wait to see the them together!🔥
_First Look Poster Just Wow ❣️❣️
Most anticipated film #QuaidAzamZindabad .
_#FahadMustafa #MahiraKhan @fahadmustafa26 @TheMahiraKhan pic.twitter.com/KIBOgPeWBJ pic.twitter.com/UdbthdU6bl

— Jaani Jaani (@JaaniJa88251282) October 12, 2020
This look 😍😍❤️
Guys get ready for action
This is not bollywood or Hollywood this time @TheMahiraKhan action in Pakistani film with one my fav @fahadmustafa26 suport them guys 💯#FahadMustafa#QuaideAzamZindabad#thamairakhan@TheMahiraKhan
I wish this tweet reach to them💯 pic.twitter.com/iBxkyxYfVm

— Amy abid 🇵🇰 (@amy_sayssss) October 12, 2020
#FahadMustafa
Fahad Mustafa is a dashing persionality and doing the Film quaid-e-azam zindabad is awesome. #Usman_Tweets#Pakistan #Lahore pic.twitter.com/vkAAIUYHHs

— Usman Shahbaz (@UsmanSh47046374) October 12, 2020
Two best actors pair up for the most awaiting movie Quaid e Azam.
Hope for the best ☺️
#FahadMustafa pic.twitter.com/ym5vWng2V3

— Maria Abbasi🦋 (@Maria46723305) October 12, 2020
Quaid-e-Azam Zindabad will be the very first Pakstani film to release after the pandemic -all the more reason to look forward to the film even more. We wish the entire team of the film all the very best and look forward to its release!