It was not until the years 2011-2012 that the lawn industry in Pakistan got its biggest 'lawn' break with Pakistani designers introducing lawn on a whole new level, completely opposed to the much simpler aesthetics from the time before – we were now switching from plainer prints and softer hues to bigger prints and distinctive colours!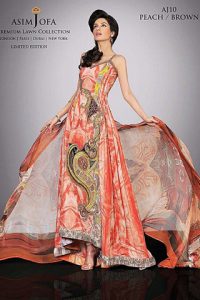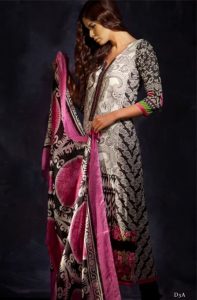 (Image Sorce: www.fashioncentral.com)
Asim Jofa (left), Sana Safinaz (right) and Firdous were amongst the first labels to set the bar high for lawn in Pakistan. Celebrities, fashionistas and social butterflies were seen flaunting designer lawn, quickly becoming the highlight of all get-togethers. The industry was en route to serious lawn craze as it escalated quickly and there was no turning back!
From subtler hues and fuss-free prints – the lawn industry started to exude bigger and more prominent patterns, working with distinctive color palettes.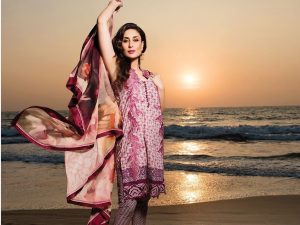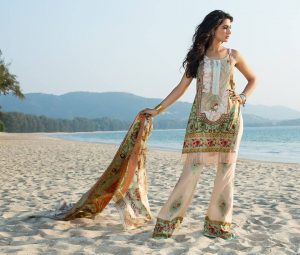 (Image Source:  www.somethinghaute.com and www.bigfashiontrend.com )
Towards 2015, designer lawn transcended international borders when designers started to shoot campaigns at exciting destinations with acclaimed Bollywood stars like Kareena Kapoor Khan, Nargis Fakhri and Sonam Kapoor.
At this time, love for embroidery embellishments was at its peak with prints becoming more focused and compact than before.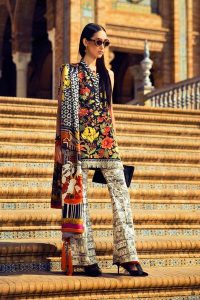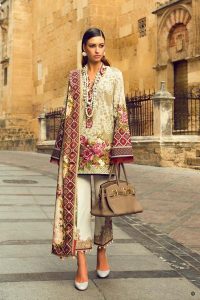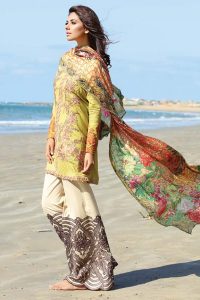 (Image Source: www.elan.com.pk)
'The more, the merrier' turned into the ultimate lawn motto of 2017! Lawn was all about heavy prints, matching trimmings and embroideries and distinctive color palettes. The fuller the outfit; the better it was!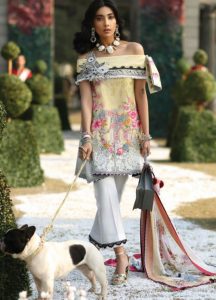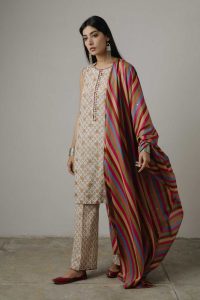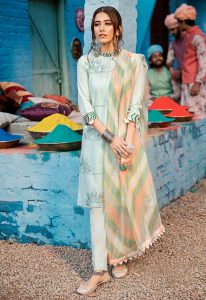 (Photo Source: www.zaha.pk (L) and www.crossstitch.pk (R))
However lawn campaigns in 2019 suggest a turn-over of events after almost a decade of inclination of heavy detailing (which is a breath of fresh air for many!). Toned down prints, minimal trimmings and embroideries combined with subtler colour palettes are predicted to set the muse for the lawn industry this year reflecting upon the possibility of lawn aesthetically going back to the type from older days when it was all about being easy and breezy!