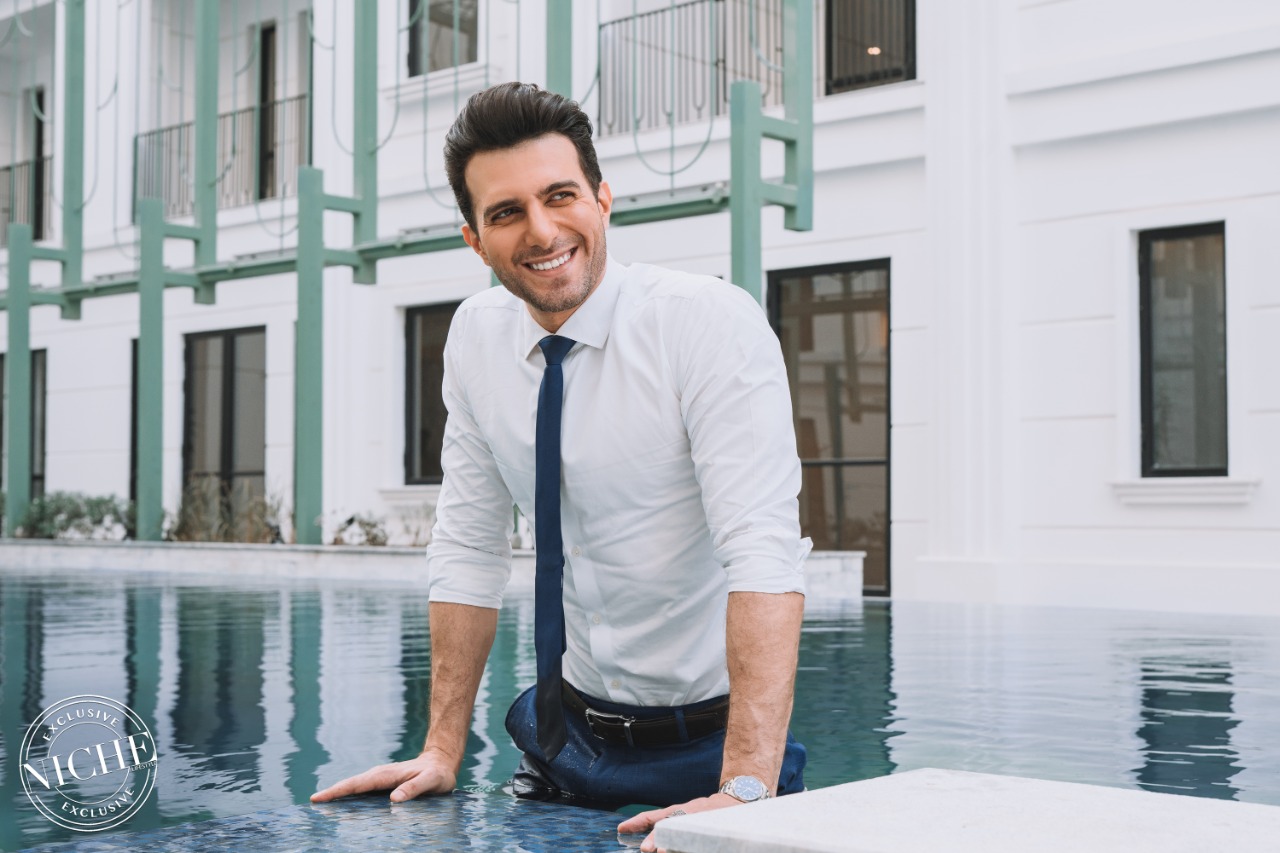 Emaad Irfani may have bagged many lead roles on the small screen be it 'Cheekh' or 'Jalan' but he is now set to make an appearance on the big screen with Shoaib Mansoor's next opposite Maya Ali. From being TV's favorite husband to redefining negative characters he seems to have done it all. We got a chance to have a one on one with the dapper dude himself , scroll down to see what Emaad Irfani has to say.
Starting off from your initial days, as a model how did you pave your way into entertainment industry?
It was the year 2002, my mother paid to get my portfolio done by Ather Shahzad…so that is how the ball started rolling for me as a model. I never took modelling very seriously and was in a way just going with the flow.
You have been in the industry for quite some time but your breakthrough came with drama serial 'Cheekh' do you feel the big break arrived a little late?
In 2013 I made my acting debut and took a conscious decision that this is the career choice that I want to make. In a way it was the last roll of the dice for me having switched many careers from sports to modelling to a corporate job. So I in a way knew this is now or never.
As far as the big break is concerned…well it's all about the process and my ambition was to be one of the best actors in Pakistan when I started. Everything takes time but if you have the patience, persistence and a plan nothing can come in your way to achieve what you want. Whatever the mind can conceive and believe..it can achieve.
After the success of 'Cheekh' you have achieved yourself the title of a new national treasure, how does it feel to be one of Pakistan's most sought after heartthrobs?
Thank you for such big terms that you have used 'national treasure' 'heartthrob'…I just believe all these things are a byproduct of what I do as an entertainer.
We can always have more because we can become more. I want to keep on improving and contributing in my capacity as an artist/entertainer/actor and I'm lucky that people like my work.
Your current project 'Jalan' has been garnering massive attention and for a lot of reasons. Were there any apprehensions before taking on the project?
Before getting on any project there are a lot of factors that come into the equation for me.
Growing up I was massively influenced and inspired by leading men in Hollywood like Robert de Niro and Jack Nicholson who played flawed characters but also made them human.
What was the biggest challenge about taking on the role of Asfandyar in 'Jalan'?
My take on this character of Asfand was that he is an extremely complex and complicated person with a lot of shades and flaws….which inspired me to take him and make him believable. Especially after doing a character in Cheekh that was hailed as an 'angel'. I like taking risks as great art always comes from taking risks. The challenge for me as an actor is always constant i.e. how can I make this character as believable as possible.
There's a major hype surrounding your upcoming project with Maya Ali. What can we expect from you to be bringing to the screen with a director like Shoaib Mansoor?
Well Shoaib Mansoor is the Zenith. A colossus. A visionary! Getting this opportunity to work with him in his next feature for me is nothing short of a dream coming true. Working and going over the script and character with him these past few weeks…just being in his presence is highly inspiring.  With Maya Ali being the female lead I absolutely look forward to the project. All my focus and concentration is on this project as I know it will require massive amount of integrity and hard work as the script and the narrative is beautifully conceived by Shoaib Mansoor.