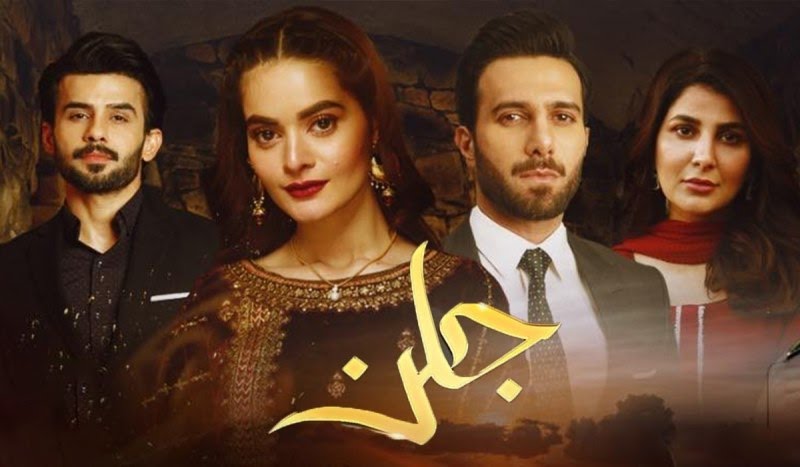 In latest news, right after PEMRA banned Pyar Ke Sadqay and Ishqiya, to no one's surprise, drama serial Jalan has also met with the same fate.
PEMRA's decision to ban certain dramas came as a result of frequent questioning by the audience of the contenting being aired on television.
According to the official notification issued by PEMRA, Jalan was banned because it goes against the "social and moral ethics of Pakistani society".
https://www.instagram.com/p/CE9kzYzhtep/?igshid=1eqkatyjd32z8
Here's how Twitter is reacting to PEMRA's ban on the Minal Khan starrer: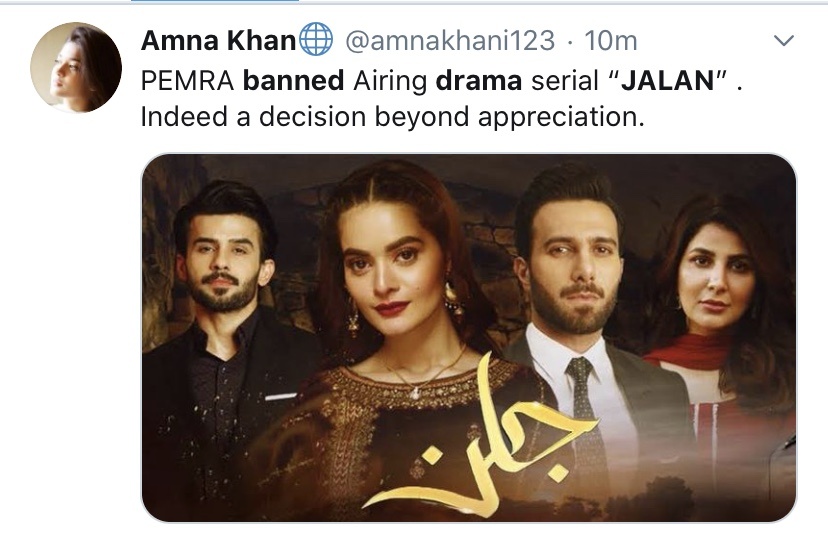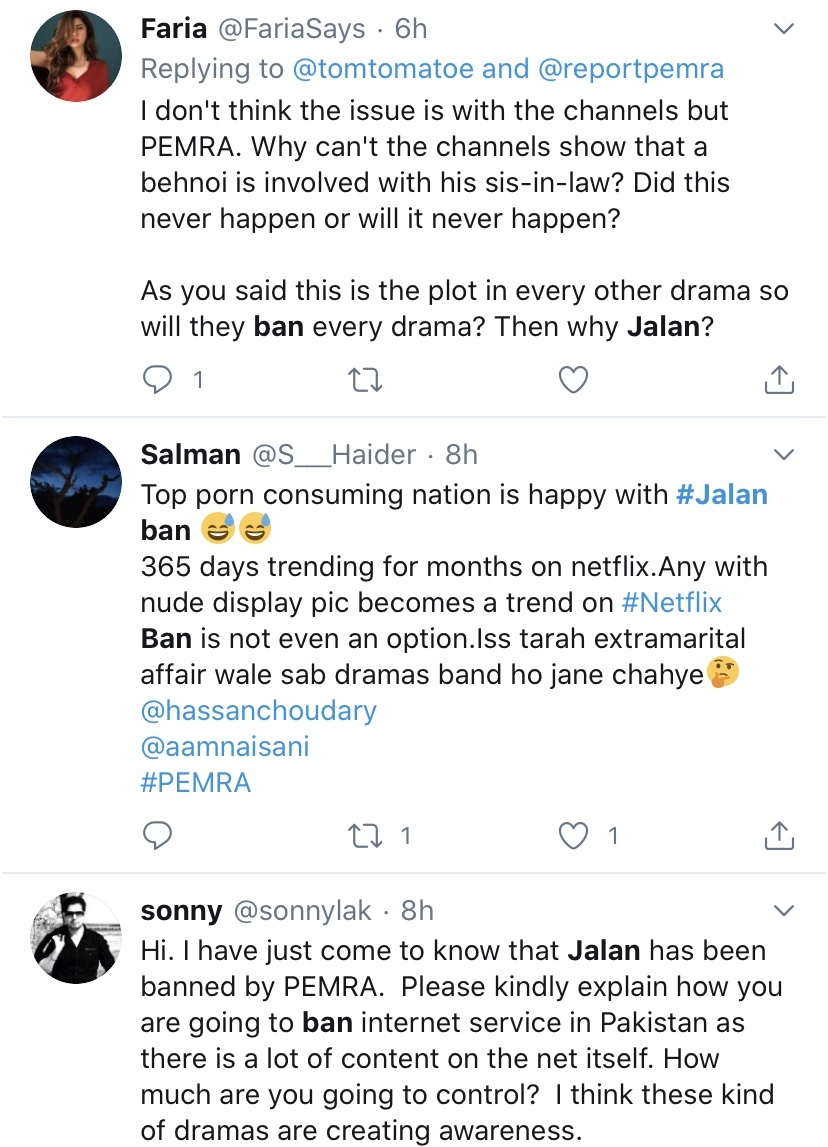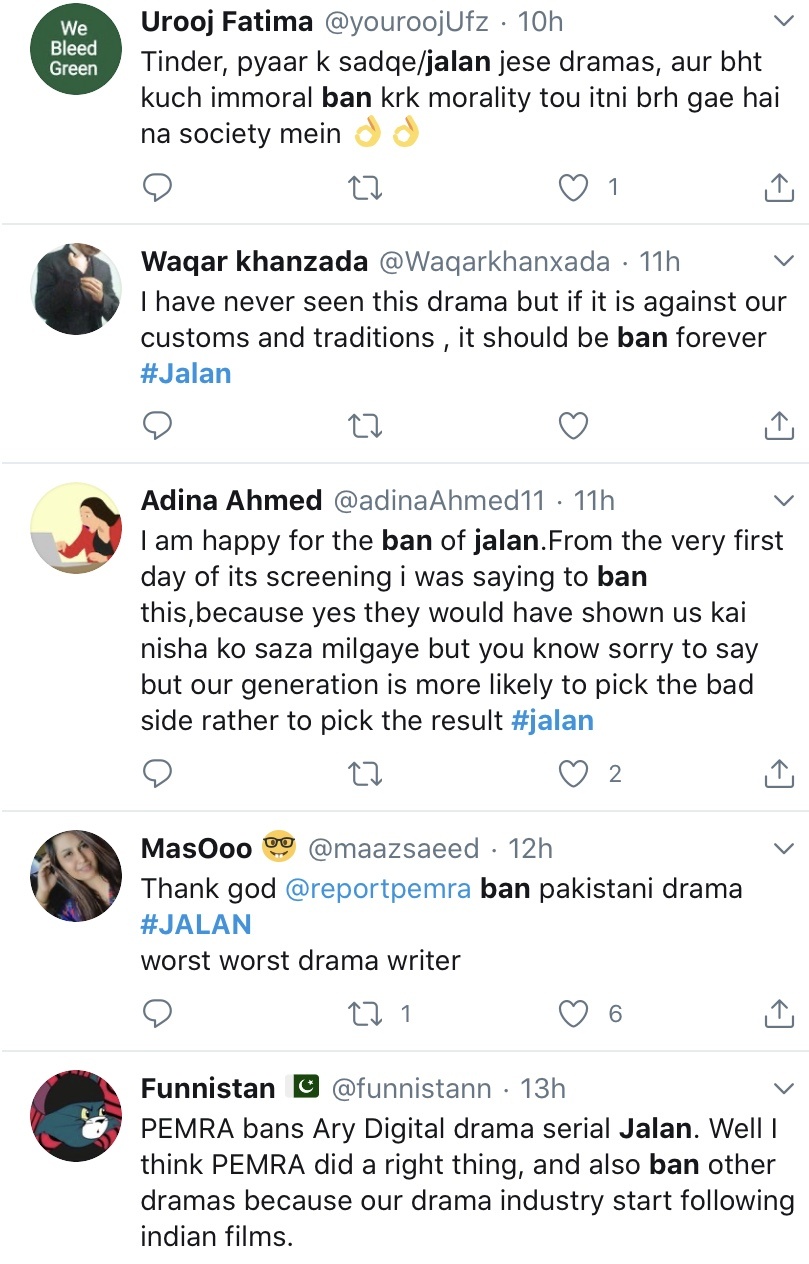 Jalan's storyline centres around two sisters, Misha (Areeba Habib) and Nisha (Minal Khan). Misha is married to Asfandyar (Emmad Irfani ). Misha and Asfandyar are also expecting their first child. However, the tables turn when the jealous sister, Nisha begins to manipulate her brother-in-law, leading the two to fall in love with one another.
Read more on 'Jalan' here.
https://www.instagram.com/p/CCEldZygXEW/?igshid=1dqq6ls1isco2
The plot became slightly problematic when the affair between the sister and the brother-in-law was shown which lead to the audience to become and uncomfortable. This is when the content of the show seemed questionable.
While Twitter is all for the ban, what are your thoughts on it? Let us know by dropping a comment on our Instagram page!