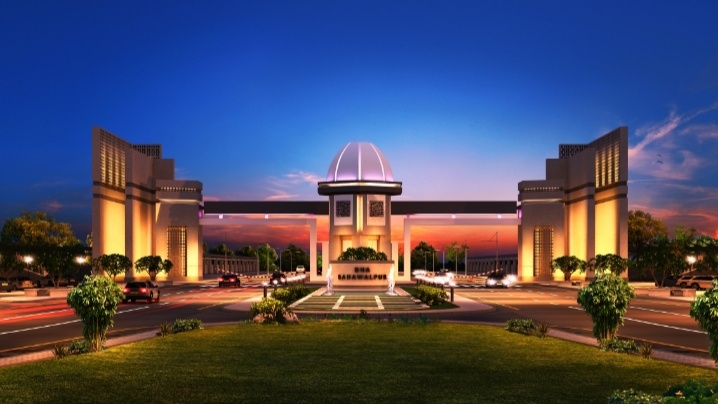 Bahawalpur lies in the heart of South Punjab and is filled with stories that surround the legacies of Kings, Nawabs and their extravagant lifestyles.
It's reminiscent of it's glorious times as a princely state with historical structures dating thousands of years. The city has the essence of a true cultural hub as it embodies the most vivid culture of the country, rich in art and craft and unique demographics of a desert.
DHA Bahawalpur aims to enhance the beauty of the state whose soil is still fragrant of it's glorious times. A partnership of development and revival of the local economy, DHA Bahawalpur is an addition of a jewel in the crown.
Inimitable DHA Bhawalpur is in progressive negotiations with international and local joint venture partners for recreational animality services. As per the current state, Memorandum of Understanding (MOU) have been signed with Shaukat Khanum, Nation Defense University and National University of Modern Languages (NUML) while many are in the stream.
DHA Bahawalpur's supreme location brings forth an amalgamation of a great locality that ties back to roots of the city. It provides it's residents serenity and seclusion and the amenities of a sophisticated lifestyle.
A lifetime opportunity for the people to live in a safe and protected locality close to the nature with all modern amenities. The locality aims to deliver a remarkable opportunity for it's citizen to live in a sustainable area enabling them to enjoy world class amenities enjoying a holistic township that serves commercial, cultural and civic opportunities.
DHA Bahawalpur provides a premier locality for it's residents aiming at sustainability and providing the best of both worlds to the people who choose to live in it.
DHA Bahawalpur, a lifestyle nowhere to be found.
For more info visit their website: https://www.dhabahawalpur.com/