Danyal Zafar officially kickstarted his album with the first video of the album title track "Ek aur Ek 3" along with his fans, friends and family at the Packages Mall – and it was a
The young artist has been receiving immense appraises after the launch of his song's video. Which is surely well deserved, if you get to hear the song and see the video! It seems as it was just what the Pakistani Music Industry needed. An injection of innovation, creativity, experimentation and a step towards the exposure of a new sound and kind of music. Could this possibly be the beginning of a new generation's new voice? We can surely see it that way.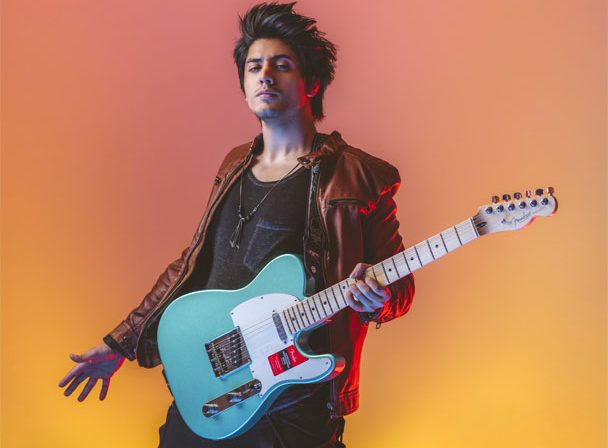 The video of "Ek aur Ek 3″ features the star 'Danyal Zafar' himself along with one of the most ravishing and multi-faceted actresses from the Pakistani media industry, Hania Aamir.
Being the writer and music director himself, Danyal Zafar has surely paved his way into the music industry by bringing forward such an Epic production. From a new kind of never-heard-before guitar work, to a groovy R&B beat, to the amalgamation of qawwali with tabla and dholak, while a guitar solo fills the background, this surely sounds like a fusion no one expected!
This song is captured by the eye of fashion film and photography maestro "Abdullah Haris" and the video itself is a proof of how amazing the duo of Danyal and Abdullah is, with it being a single-shot video, without any cuts!
The song has proven to be an overnight hit and success already. With the growing number of views as we speak, and already passed 1.1 Million views, we sure hope to see more from perhaps Pakistan's newfound superstar!