Despite a plethora of couture houses in the market, it's hard to find a courtier who is able to strike the right balance between clean, striking silhouettes and intricate embroideries combined with an alluring color palette. Fret not because the search is finally over! Where you may ask? Well, you can find the best of couture and beyond at Arfa Malik.
Arfa Malik specializes in high fashion ensembles that are not just a visual treat to the eyes but also tasteful and align with the modern aesthetic. Her choice of quality fabric and intricate designs is on display in all of her ensembles. The brand's craftsmanship is exquisite and the details will blow you away.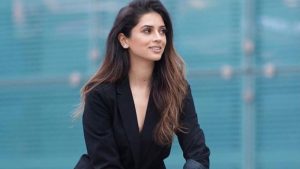 In her own words, Arfa Malik mentions how she pours in every ounce of effort possible in each and every piece because her clients and their demands are her first priority:
'I want my clients to feel the most feminine and beautiful they have ever felt when they wear my outfits,' says the founder and designer Arfa. 'It wears like a second skin and the colour palates, tailoring, fabric and detail are all designed to compliment each other to capture, highlight and frame your beauty and radiance on your special day or occasion. I want my women to fall in love with themselves with their beauty and femininity.'
Sharing her love for her Pakistani heritage while embracing her British upbringing, Arfa Malik clothing embodies timeless, high-fashion design amalgamated with exquisite hand detailing.
The brand is already a favorite among the celebrities with many prominent names adorning her carefully crafted designs. Industry's top actresses and celebrities including Sarah Khan, Kinza Hashmi, Kubra Khan, Ali Rehman and Faryal Makhdoom are a few names who have loved the designer's work.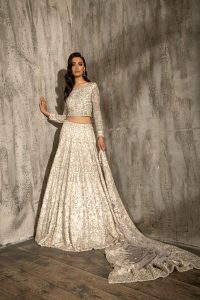 In May 2022, Arfa organised her first official private catwalk of her latest couture collection at Emirates Old Trafford Cricket Ground, presented to a crowd of a 1000 people dressed in black tie and treated to a 5 course dinner meal. The Insta-favorite couple, Hira Mani and Mani (Salman Sheikh) were seen walking down the ramp wearing her couture pieces.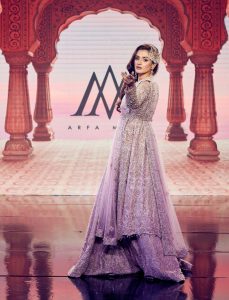 When asked about her next collection, Arfa appeared eager to bring her upcoming ideas to display as soon as she can:
'I love looking at and appreciating beautiful things; be that detail, gorgeous colors..anything that stops you in its tracks that make you to look for a couple of seconds to admire its beauty. I cannot wait to showcase my next collection, the selection of designs we have, color palette and detail is truly breath-taking. My couture designs are designed to radiate an ethereal like feel, something so beautiful it evokes an other-worldly feel. That is precisely what a woman should feel when she wears one of my pieces'.
Furthermore she added, 'My goal for the brand is to have a strong, global international presence and recognition. Given that my clients have already ranged from different parts of the world, I am confident in achieving the same and cannot wait for what the future holds for Arfa Malik.'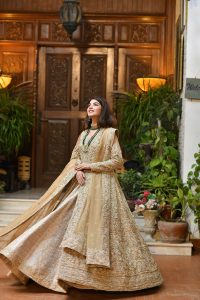 Arfa Malik's creations and pieces can be viewed on her Instagram www.instagram.com/arfamalikofficial, website www.arfamalik.com, and other social medial platforms.