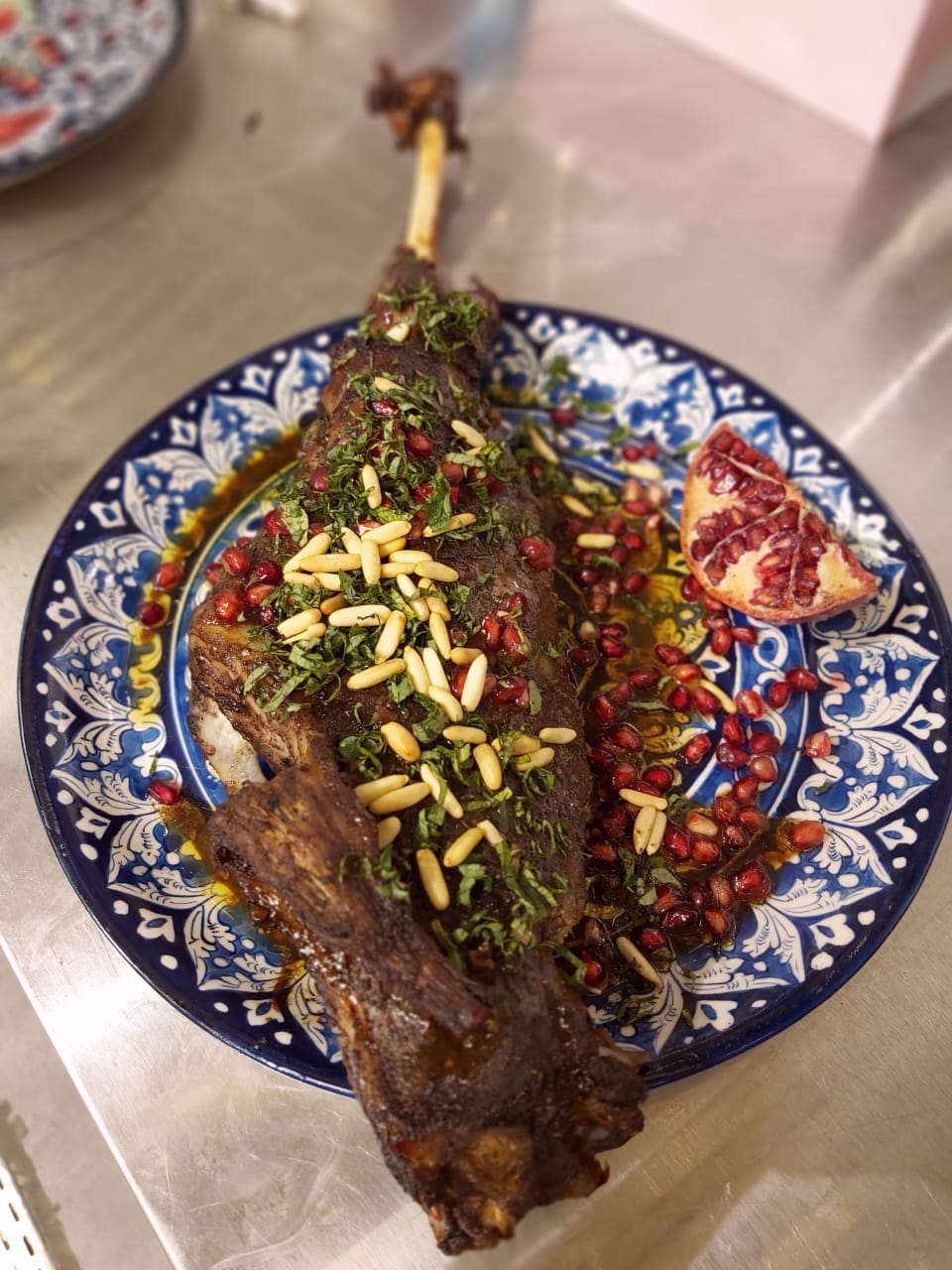 Here to visit her parents and and friends, Saima Khan cooked a breathtaking and mouth watering menu at Fred for an evening that the attendants will remember not only for its sumptuous flavours but because of the sharing and active participation that comes with enjoying Saima's food. You wont be served, you will have to dive into and pick and curate your own plates.
Keeping busy in the kitchen with some of the best produce of pomegranates laid out on the table, team Niche was lucky enough to get an exclusive interview with the chef who cooks with her heart.
Having your own business is of course a hectic job, what is the first thought that comes to your mind in the morning as an entrepreneur?
I have very slow mornings, i don't like hectic mornings. I tend to organise the night before and keep myself well informed about the events of the day, for instance i have a check on what's happening back in London and all the things that i need to do here, with my previous job as project manager i think i'm fairly organised because of that. But apart from that i believe being an entrepreneur is all about being organised and to deliver, because people are expecting an amazing experience and falling short is out of question.
You have cooked for the likes of Brad Pitt, Bill gates and the Middle Eastern Royals to name a few, what has been a common reaction and feedback regarding your food?
For starters, discretion is the most important thing, especially if we are dealing with famous people. I also request people not to put it on social media as the work that we have operates on word of mouth, which is what keeps the exclusivity and the clientele that we have. We have to sign non disclosure agreements and anyone looking in can tell we are doing things professionally. Apart from that it really doesn't matter if we are cooking for the Queen or whether it's a local event for Hampstead, we treat everyone equally  and cant be despondent about it because everyone requests our services to have a good time and because of the food, so the consistency has to be there regardless of who our client is.
How do you think food connects people and what is the significance of 'Sharing Food' at Hampstead Kitchen?
I have actually cooked in all continents and this is the first time i am cooking in South Asia, my parents home town, and i believe because of how wholesome things are in this part of the world in terms of food, it has infused into my style. And though social media has connected people, i believe we have forgotten how to connect through food. The concept of eating together in one thalli, sharing the flavours and an experience together has some how become obsolete. Therefore the food i make is meant to be enjoyed the most while sharing, it is not only about the food itself but the experience of pulling your own meat apart, drizzling your own dressing and interacting with what has been put forth on the table.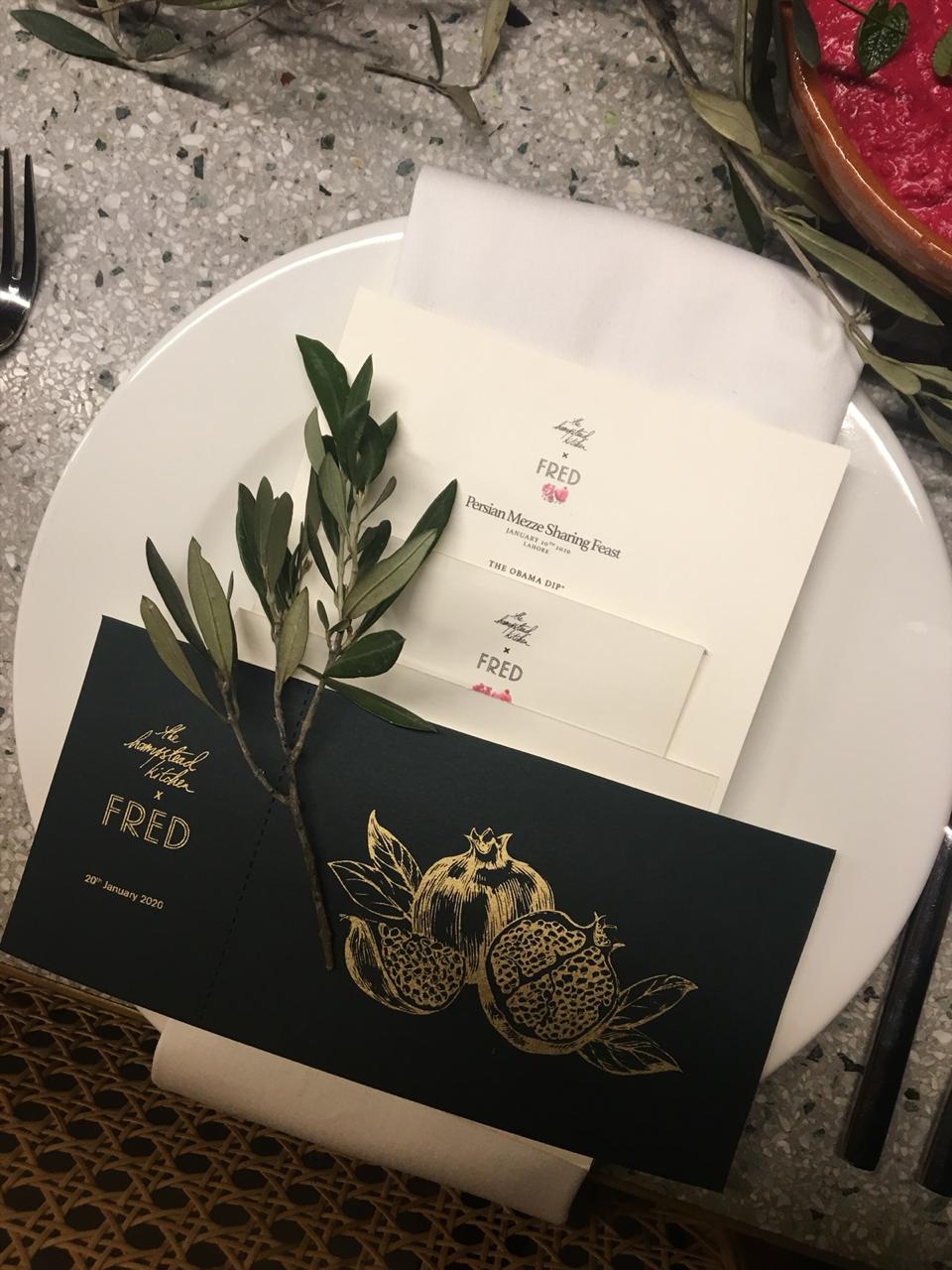 We also put alot of thought into dressing the table and the olive branches and pomegranates that are laid out on the table are mentioned in the Quran, Bible, Torah and are a symbol of peace and abundance. And i do alot of philanthropy for the homeless and refugees because its important to understand the blessing that food is and the benefits it has when it is being shared.
Being in the food business for a while, who has been an inspirational force for you?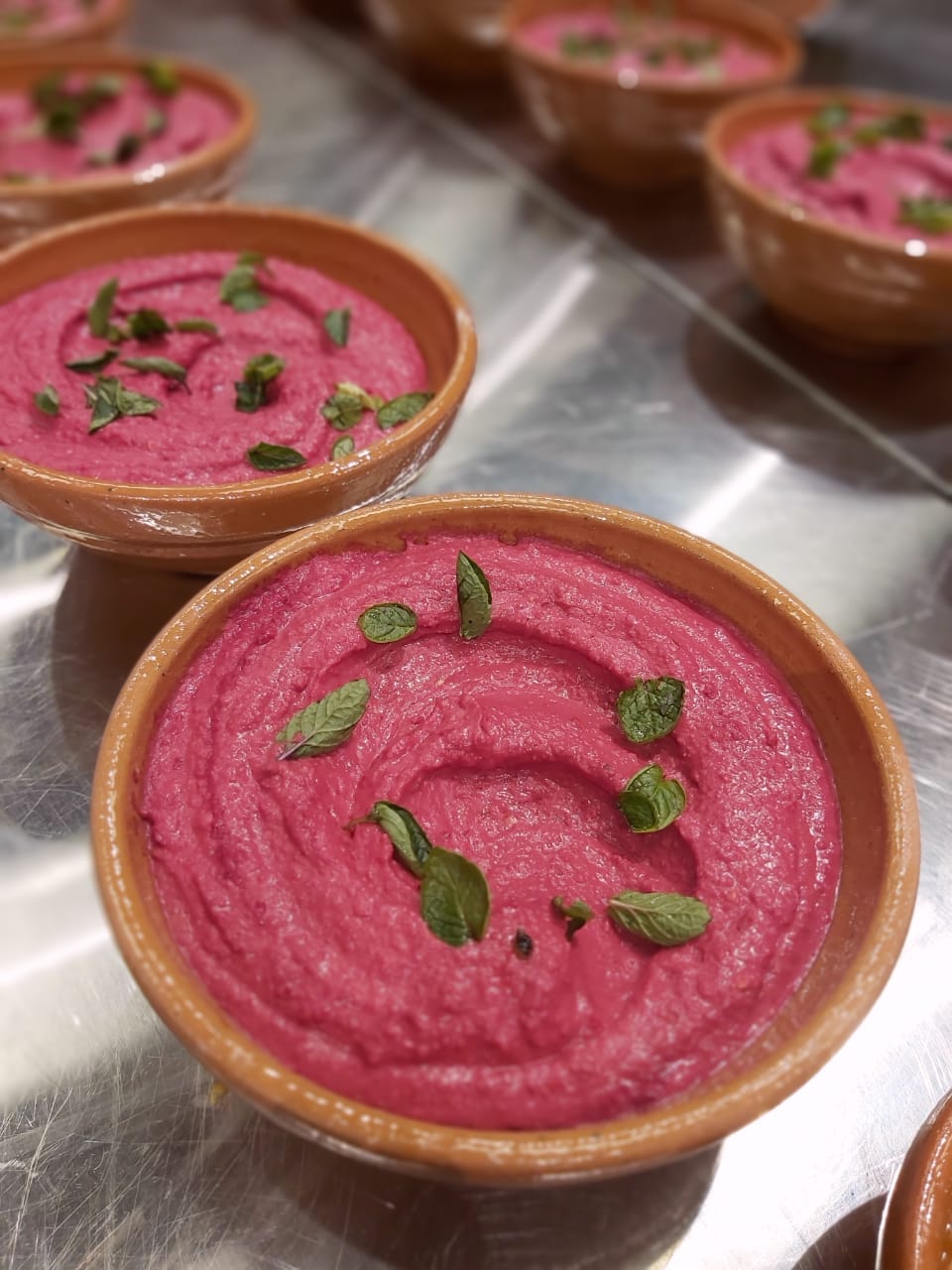 My Parents! They weren't chefs but they were quite social and we used to have a massive dining table and food beautifully set out and people coming in and having a great time, laughing, chatting, sharing food, the clacking of cutlery and plates. My mum could make 50 dishes in an hour, my dad would make the best salads. As a kid i liked all of that and have grown up with this idea of food being an integral connection and a celebration. Which i believe has been a greatest inspiration for me. I incorporate the experiences i have had with different foods from around the world for instance i make tandoori chicken in sushi rolls or blue berry mango shots, so for me the inspiration is in every bite and it follows no boundaries or borders, Food is quite nostalgic and it's nice to come back to the basics.

While travelling, what is the best way to enjoy the local cuisines?
Ditch the handbook! Ask the locals about the food, visit the local markets, shop the fresh produces and forget the idea you have about the food of that region!

What is one ingredient in your pantry that you cannot live without?
I absolutely cant choose! I have my canvas bag of certain flavours that always travels everywhere i go, it has a bottle olive oil, pomegranate seeds, orange blossom water, rose petals, saffron and turmeric. So with this little 'tool kit' i can always whizz up something, wherever i am!
Lahore is known for it's food, but a true Punjabi at heart chef Saima Khan reminded us of why food is so important in our culture and the significance of being weaved together through food is an important element of our heritage that makes it so special and wholesome.