As the third wave of the novel Covid-19 picks up pace, students all over the nation are voicing their concerns to cancel the CIE exams. They have also garnered support from celebrities so that they can reach the government.
Actor Feroze Khan took to Twitter to express his opinion.
– cancel exams save lives.

— Feroze Khan (@ferozekhaan) April 23, 2021

Actor Aagha Ali also took to social media saying that students are under pressure owing to the situation created due to Covid-19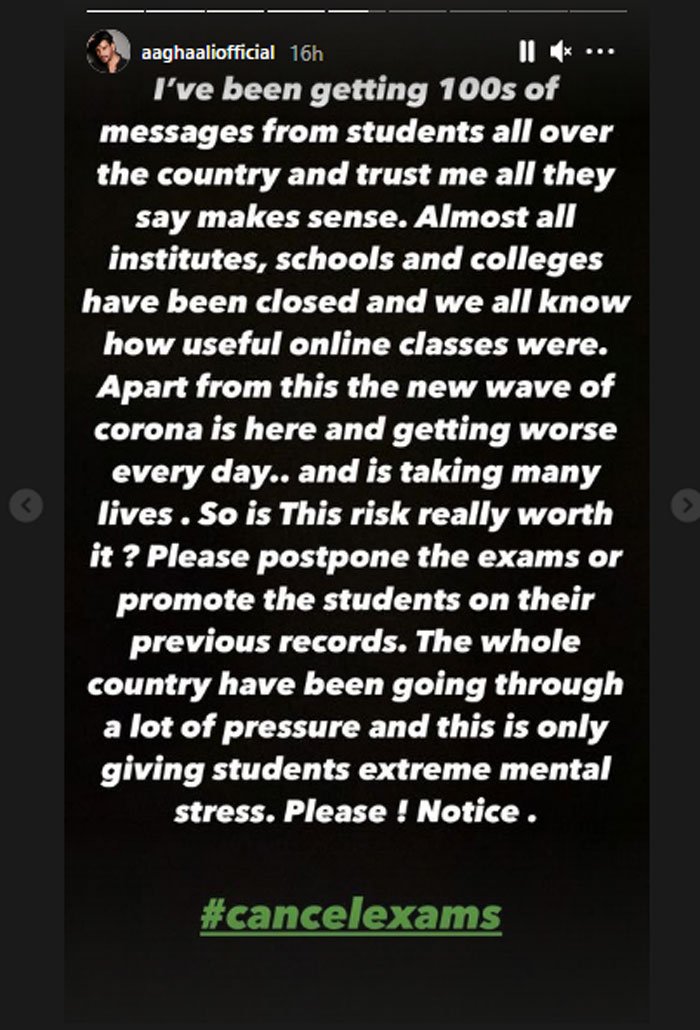 Previously Asim Azhar also expressed his concerns over the CIE exams taking place despite the pandemic. He tagged Shafqat Mahmood and said "Students have really been disturbed due to the ongoing pandemic causing the institutes to close/open again & again. I personally know some students that haven't been able to complete their syllabuses as well. Please kuch karain aur bacho ka saath dain."
Waqar Zaka also hopped on the bandwagon.
You will regret it https://t.co/NgN6z2XnTm

— Waqar Zaka (@ZakaWaqar) April 6, 2021

Cricketer Shahid Afridi also emphasized that the well being of the students should be prioritized.
Given the pandemic and rise in #covid19 cases, I urge the govt to look into the matter of examinations of all students – Year long, students have taken online classes, courses too are left incomplete – the safety and well being of students should be kept in mind @Shafqat_Mahmood

— Shahid Afridi (@SAfridiOfficial) April 23, 2021

Singer Momina Mustehsan also expressed her opinion, saying the curve needs to be flattened.
Would it not be better to consider cancelling exams,or to wait for the wave to subside? The curve needs to be flattened. In person examinations puts the entire nation at risk of transmission,esp at this crucial time 😷🙏🏼 @Shafqat_Mahmood #cancelexamspakistan2021 #StayHomeStaySafe https://t.co/s7mfEDT6OQ

— Momina Mustehsan (@MominaMustehsan) April 23, 2021

Jibran Nasir also took to Twitter to voice his concerns.
Entire cities may need to be shutdown but exams must take place despite a safer alternative offered by the examiner itself because:
1) Govt doesn't care
2) Govt has incentives not known to students
3) Both? https://t.co/SLxjgXDIix

— M. Jibran Nasir (@MJibranNasir) April 21, 2021

What are your thoughts on the issue, do let us know in the comments section here.