The latest buzz amongst Pakistani drama buffs is ARY's 'Baby Baji', the show has emerged as a captivating tale that dives deep into the complexities of family dynamics in the average Pakistani household. With a compelling narrative, and top-notch performances by the ensemble cast, Baby Baji is grabbing eye-balls and has us hooked with its first three episodes.
Samina Ahmed as Baby Baji, is joined by Saud Qasmi, Javeria Saud, Hassan Ahmed, Sunita Marshall, Junaid Jamshed Niazi, Syeda Tuba Anwar, Fazal Hussain, and AinaAsif amongst others. Produced under the banner iDreamsEntertainment, Baby Baji is written by Mansoor Ahmed Khan and directed by Tehseen Khan.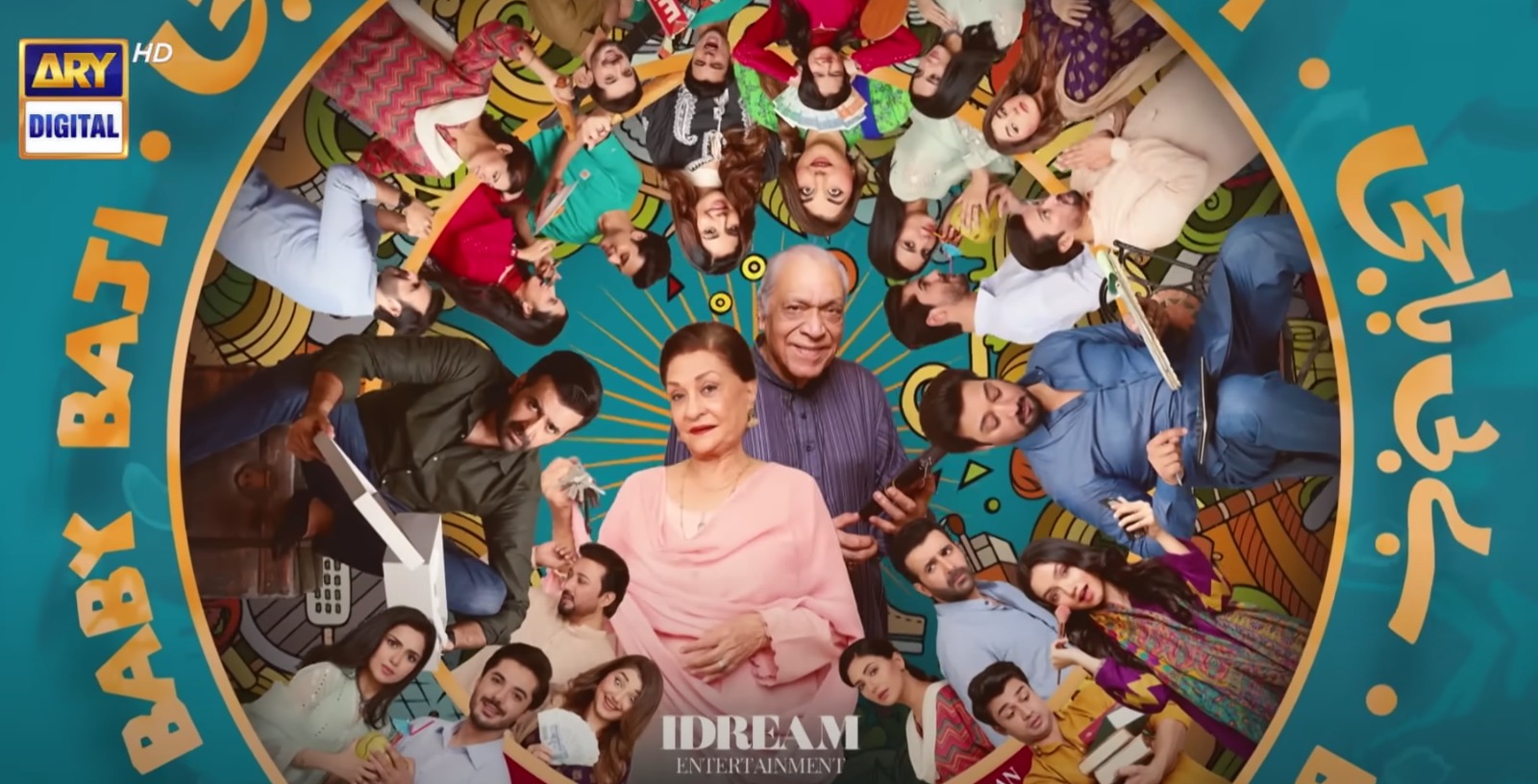 Let's take a look as we uncover the various layers of family dramas, issues and saas-bahu conflicts in Baby Baji.
Meeting Baby Baji and her family
The drama features the daily lives of Baby Baji (Samina Ahmed) , her husband and her family that consists of four sons out of which two are married while the third is soon to be married and the search for his bride is currently being conducted by none other than Baby Baji herself. The two characters that have stolen the show are Samina Ahmed's Baby Baji and Javeria Saud's Azra aka the Bari bahu's comic banter and arguments here and there have left us in fits of laughter. Azra seems to be playing the antagonist in the drama who loves to create a fuss over petty issues in the house, we are anxiously waiting to see how her character develops further on as the story progresses.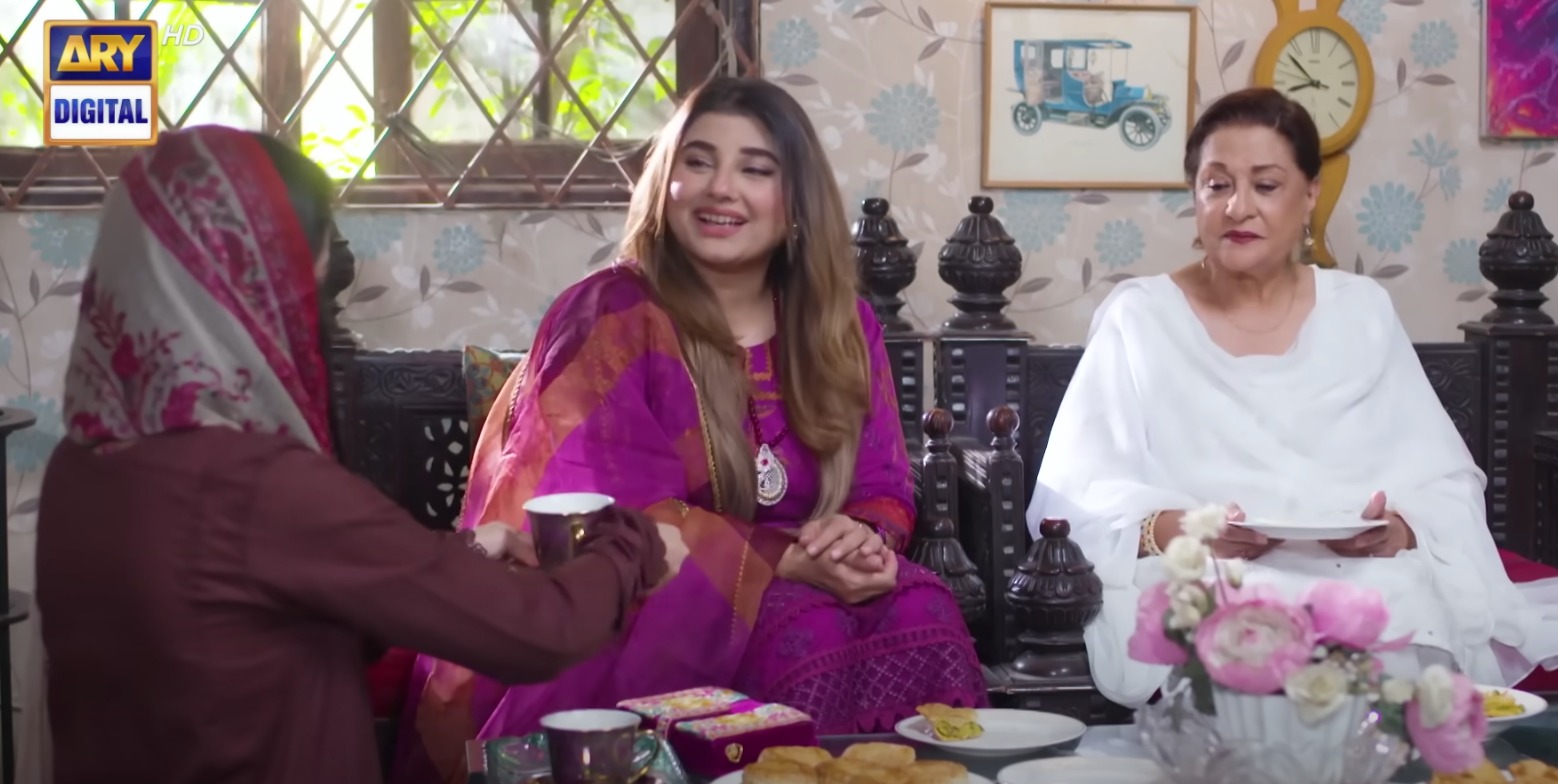 All of Baby Baji's family live together under one roof and she is trying her best for everyone to stay connected but it seems like Azra has different plans and wants a separate place with her husband and kids. Polar opposite to the loud and obnoxious Azra is the angelic second daughter in law played beautifully by Sunita Marshall, accompanying her on screen is her real life husband Hassan Ahmed who has no inclination towards his wife and has explicitly told her to stay away from him making her cry. While the couple have a rocky relationship, Sunita is the perfect daughter in law of the Baby Baji household. She does all the chores with a smile on her face and is her mother in law's favourite too.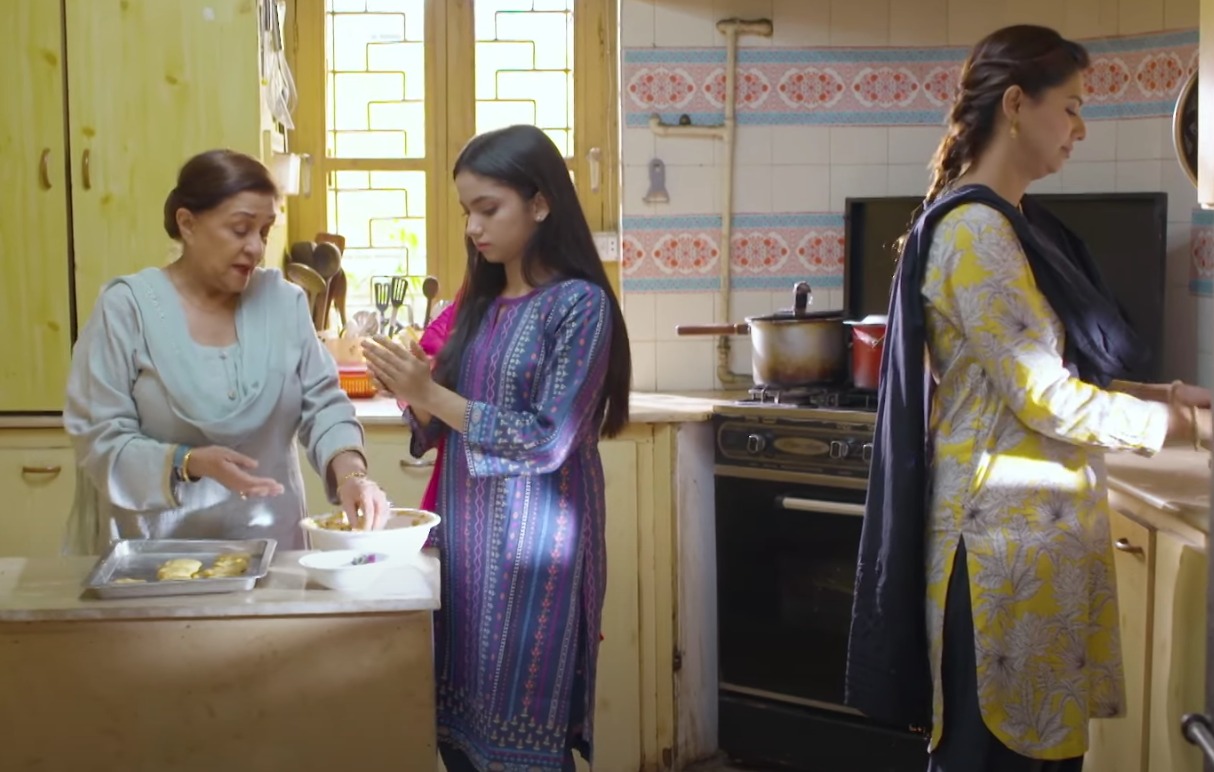 The Search for Wasif's Wife Continues!
Baby Baji and Azra come to Tuba Anwar's house in hopes of selecting her as Baby Baji's third daughter in law, while Baby Baji herself remained quiet and courteous, Azra could not help herself and continued to talk throughout, prodding Tuba with various questions and raising concerns on silly things. The families then decide to take things further and meet once again to announce the final decision. While Baby Baji is busy selecting a daughter in law for herself little does she know Wasif (Junaid Jamshed Niazi) has a girl pining for him who he is refusing to marry only due to the difference in their status and also because that's not how things work in his family.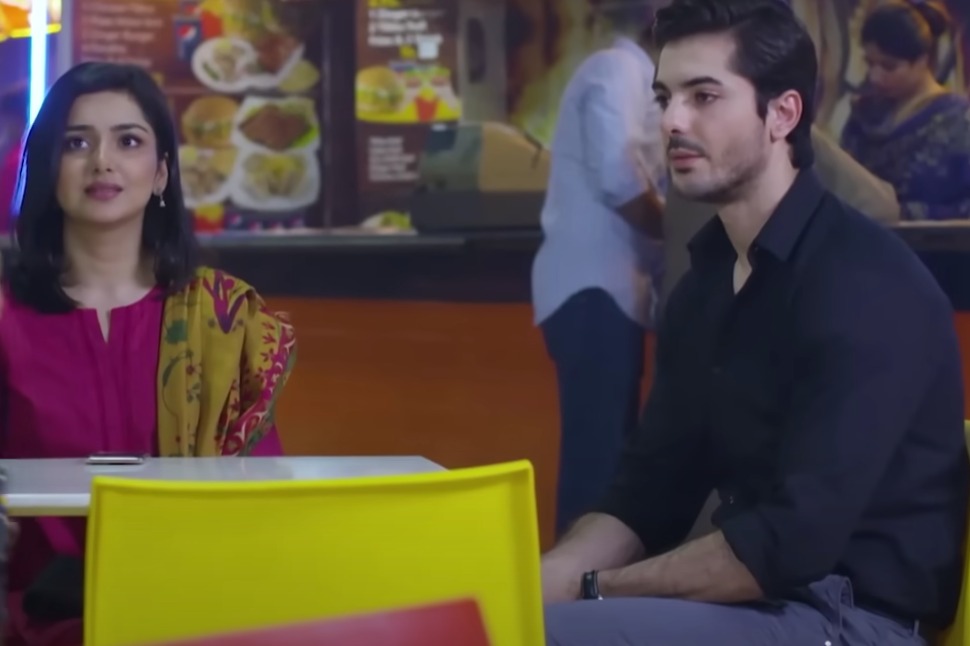 A highly engaging and relatable story!
The drama delves into family issues such as generational conflicts, petty daily life struggles and conflicts, cultural clashes, personal dilemmas and societal pressures. Baby Bajiis slowly shedding light on all the various complexities of family life, the show is highly relatable and the comic relief Azra brings to the show is a treat to watch.
Will Wasif's bride to be uncover the secret he is keeping from her or will he manage to save the day? Let us know in the comments below.
View this post on Instagram