Aymen Saleem, who played the role of Mishi in the Ramadan special TV series, Chupke Chupke, recently took to social media to share that she will no longer be acting!
In an Instagram story, the actress announced "It is with deep gratitude that I'd like to share that I will no longer be acting. I have tremendous love and respect for the industry and will stay connected to it InshAllah."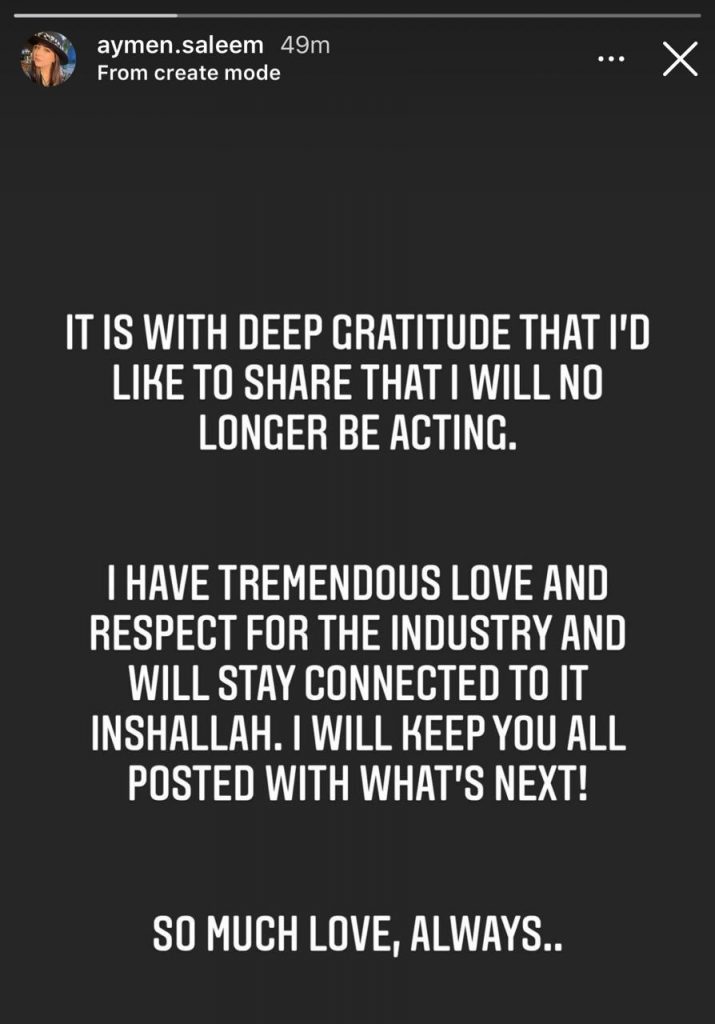 The actress received a lot of praise for her debut performance as Mishi, and for her chemistry with fellow actor Arsalan Naseer.
Earlier, Aymen Saleem had also shared in an interview that when she had started shooting for her debut drama 'Chupke Chupke' she had taken a break from her job at McKinsie & Company.  So, for her the important question was whether she enjoyed the process of acting and so she did, but would be too early to say that acting is her calling.
She had shared that before her debut performance she had broken a Guinness world Record in 2010, received the Lady Diana Award for Community Service from UK,  been a UPenn graduate and had been working as an investment banker.
How do you feel about Mishi aka Aymen's decision to leave acting? Let us know in the comments section below.