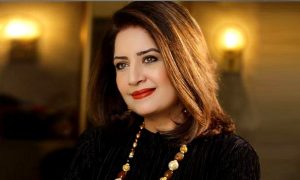 Atiqa Odho is a much valued gem of our television industry because of her cherished contribution over the years.  The Sitaara aur Mehrunissa starlet initially started her acting career by opting for the 'good woman' roles subsequently gaining popularity for her beautiful eyes and promising performances.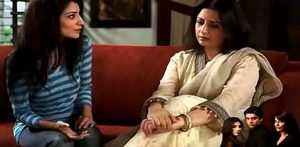 Odho took some time off screen (perhaps to focus on her political career) only to return and surprise fans with a negative role in 2011 in viral Pakistani drama serial Humsafar which featured Behroze Sabzwari, Mahira Khan and Fawad Khan in lead roles alongside her.
Odho played the character of Farida, a 'nasty saas' – plight of every bahu alive! And undoubtedy executed her negative character to the core.
In an interview, the starlet opened up about choosing to show herself in new light, "Many have asked me why I decided to play Fareeda, the nasty mother-in-law. The answer, my dear friends, is a very simple one. Fareeda was a great and exciting character to develop from script to screen. As an actor, one always looks for challenge and I believe, Fareeda has helped me polish my craft as an artist further. Not being one to repeat my work in various roles, I felt my work as Fareeda would give viewers a new 'me' as an actor to watch. Sitting here, I am so glad I decided to bring her to life as she was definitely the cause of high drama all along."
Odho received recognition and high points in good light from critics for her performance in Humsafar, marking it as one of the most promising performances of her career.
Few years down the road, Odho has fans smitten with yet another solid performance as an evil saas in Mohabbat Na Kariyo, an ongoing drama serial featuring Hira Mani and Junaid Khan in lead roles, leaving critics to the conclusion that the actress looks better in negative roles in comparison to positive ones.
What are your thoughts on this? Let us know if you agree by dropping us a comment on our Instagram page!