Atif Aslam's new single 'Raat' is making waves on the internet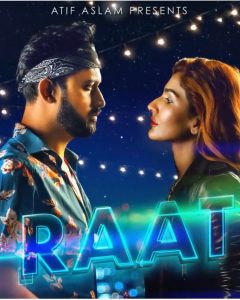 Atif Aslam is one of the most finest and popular singer of Pakistan. He has gained fame all across the globe with his soulful voice and gained a huge amount of praise especially after "Tajdar-e-Haram." He was also praised for reciting "Naat" at Coke Studio which became the highlight of the season.
He has a ton of songs that rocked the charts and kept trending for a very long time. Recently his single "Raat" has been released and it took the internet by storm.
The song has a very interesting story, as it shows a  journey of a striving artist who is working very hard to mark his way in the industry but eventually loses it all in the journey.
The video features Atif, Syra Yousuf, Kiran Malik Mansha Pasha, Gohar Rasheed and Khalid Malik and is
directed by Yasir Jaswal. The video is beautifully shot at the night time as a theme of the song which also describing the title of the song as well.
Raat's video is all about the journey of an artist who keeps on struggling in his professional and personal life and in the end is left with nothing.
"The night is as beautiful as it is mysterious," says the tagline of the song and the video shows how you can get and lose everything in the dark.
The song has been winning hearts and here is what the twitterati have to say: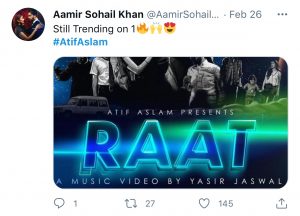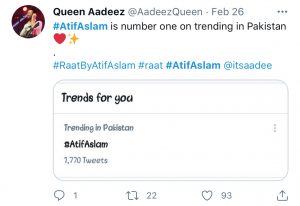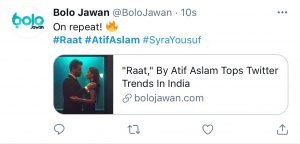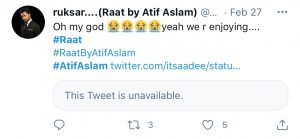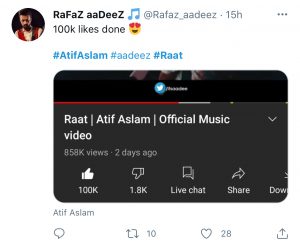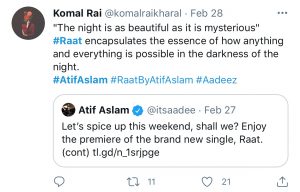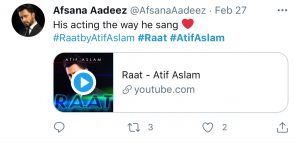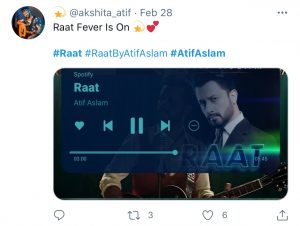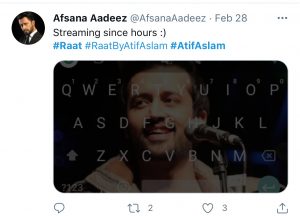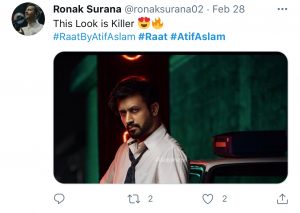 Click here to read more: