Atif Aslam recites Adhan and his soulful voice has left everyone with goosebumps!!
https://www.instagram.com/tv/B-jfIxbFwJF/?igshid=srmpemx8mbkp
"Some things scratch the surface while others strike your soul"
Atif Aslam is one of the finest singer we have in our industry. He has gained a huge amount of fan following in Pakistan and nearly all across the globe.
Atif has won hearts by performing in Coke Studio where he sang the Qawali " Tajdar-E-Haram" and left fans in an awestruck with his soothing voice doing complete justice to the original version by Sabri Brothers.
Soon after he mesmerized everyone by reciting a Hamd ( Woh Hi Khuda Hai) again in Coke Studio with a Darood/e-Ibrahimi at the end which left everyone spellbound.
https://www.instagram.com/p/B3ZrqnZlq3T/?igshid=1u58irm7buwky
Due to the recent pandemic going on because of the corona virus and everyone is depressed and in isolation, Atif Aslam posted a video of him reciting Adhan and calling Allah Almighty for his help and for seeking his forgiveness in this crucial time.
His soulful voice as he recites the Adhan has left us with goosebumps and we believe everyone has shed tears as it has touched our soul and we beg Allah for his mercy upon his man-kind.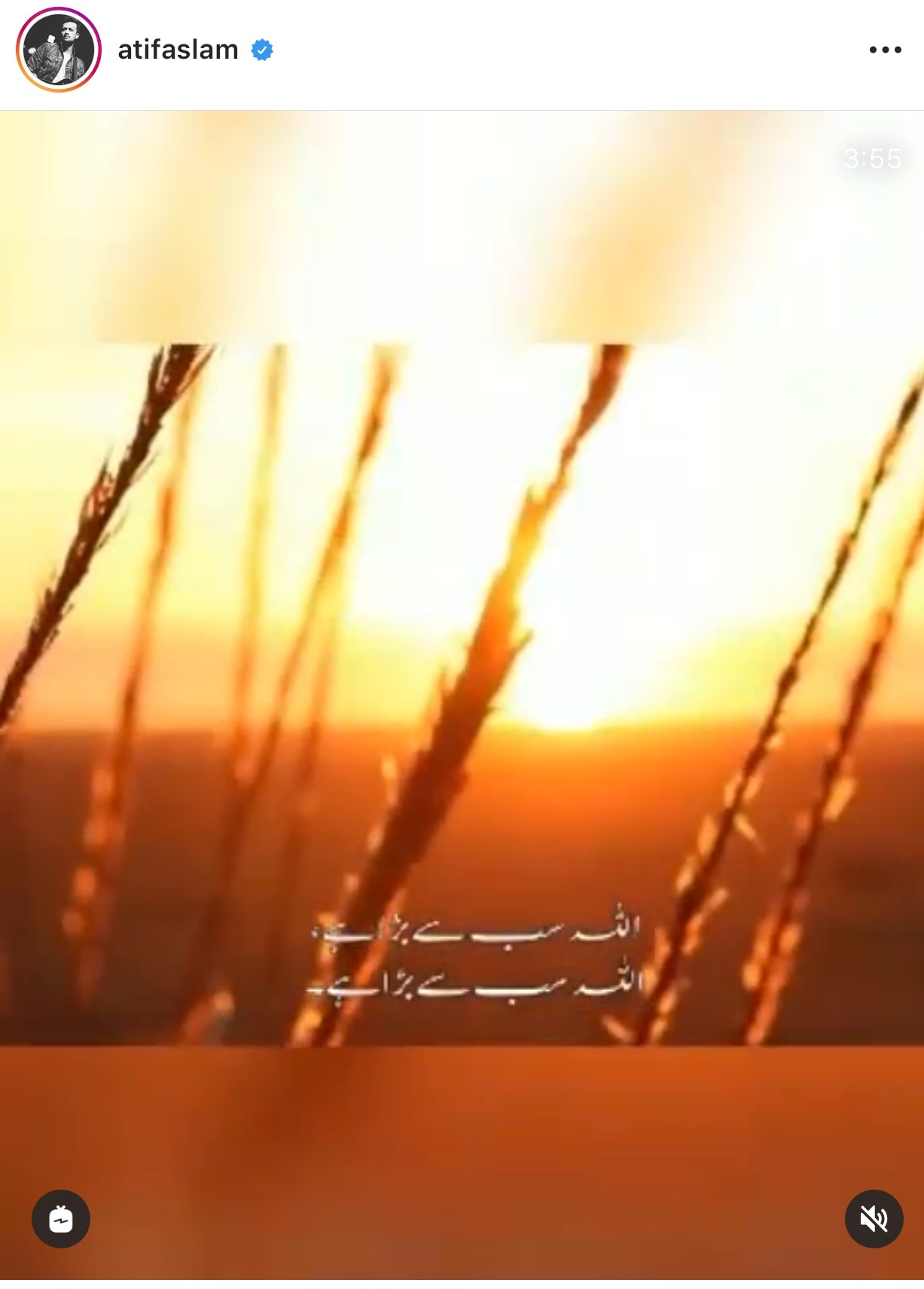 Here is what the twitterati have to say about Atif Aslam's reciting Adhan: