Ahmad Shah – The Youngest Pakistani To Earn  YouTube Buttons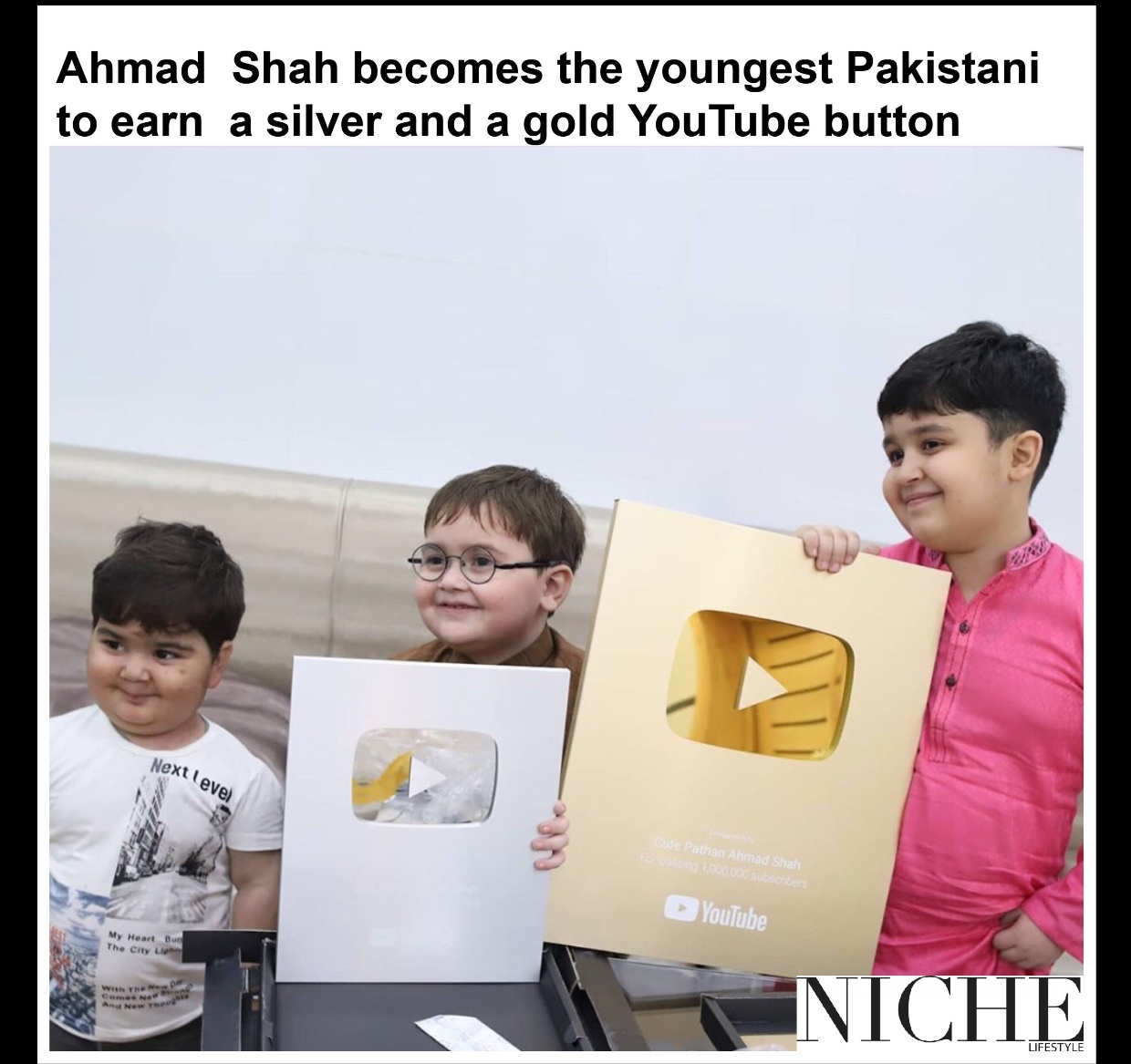 Ahmad Shah, the very adorable little kid hailing all the way from Khyber Pukhtoonkhwa gained over-night fame when his famous video "Pechay Dekhu Pechay" made waves on the social media!!
https://www.instagram.com/p/B55JNbUBril/?igshid=watsftn8sv7r
He has been a favorite and has a huge fan following not only in Pakistan but all across the globe. His cute videos on his social media accounts featuring his other siblings have been always trending with their heart-warming acts.
https://www.instagram.com/p/B_5PbmIpTew/?igshid=nreuijmu8lb1
Ahmad has been a highlight of  Fahad Mustafa 's  show "Jeetu Pakistan League" where he used to bring a treasure box in this special attire and style.
https://www.instagram.com/p/B_7kGi3J7_p/?igshid=phq9e20phmh
https://www.instagram.com/p/CAC_n8xpUoc/?igshid=hh9xki1ops99
He is admired by all our celebrities for his adorable antics.
https://www.instagram.com/p/CA0IjYtnKdh/?igshid=1phpxo8n5s5wc
https://www.instagram.com/p/B88y1rDhegH/?igshid=7ahcqqvtw2p5
https://www.instagram.com/p/B9hAV8NJpOr/?igshid=b45yrc7zts8t
Recently he has become the youngest Pakistani child-star to earn two YouTube buttons, silver and a gold play buttons after marking on with almost 1.14 Million subscribers.
Ahmad made a special video with his family as he un-boxed his play buttons.
His father has sent special love and prayers to all the followers for praising and supporting his child.
We wish, Ahmad tons of more success and a bright future!!
Click here to read more: