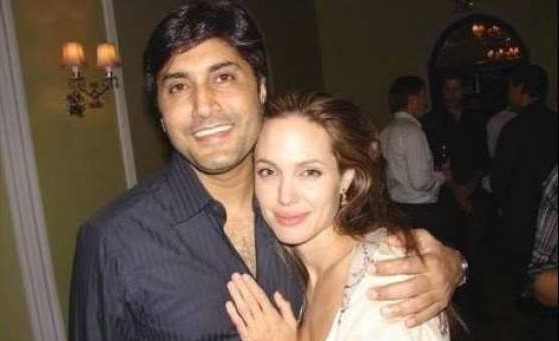 We all know that Adnan Siddiqui often treats followers, sharing memorable pictures of the good old days with friends, fellow actors and family, taking us all back to the sweet old 70s and 80s era when time was much slower and memories special.
Siddiqui often supplements these pictures with anecdotal stories and interesting takeaways from past experiences, friendships and memories. This time too following the Instagram Stories trend of "post a picture",  Adnan Siddiqui took us all on a trip down the  memory lane. Niche compiled a list of our favorite pictures from Siddiqui's collection.
This one of Siddiqui with Hollywood sensation Angelina Jolie , which he shared captioning "Blast from the past! While filming one of the scenes from "A Mighty heart" with gorgeous Angelina Jolie❤️. .guess why am I holding my pocket ???"
.
View this post on Instagram
And this one of Siddiqui and Humayun Saeed from their youth, from the sets of drama 'Will Comply', which revolved around the army with both actors playing young officers. Under the picture Siddiqui admits that at the time, he was envious of Humayun's role in the drama.
View this post on Instagram
The picture he shared of himself and his old friend Omar Khan, saying "The gentleman and I have been friends since our manes were black".
View this post on Instagram
And the last one, a picture of himself under which he shared:
"Kitaboon main basi,
khushbo ki manend, sans sakin thi
Bohut se ankahe lafzoon se
tasveren banaty thay
Kabhi hum khoobsurat thay."
View this post on Instagram