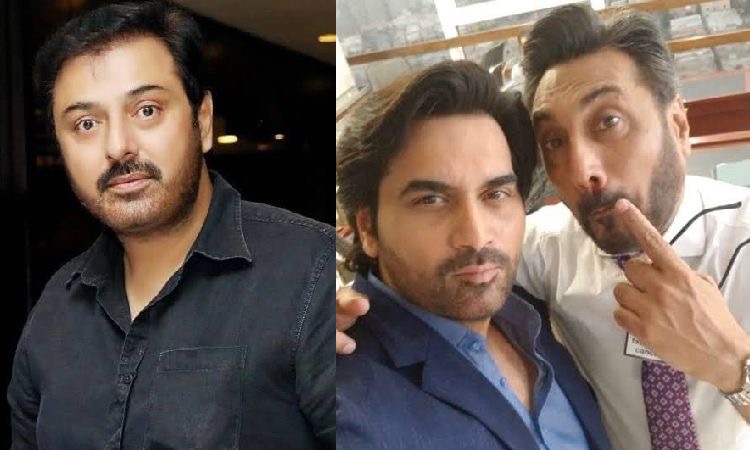 Seeing our favourite celebrities go live together has become an increasingly popular trend since the pandemic was declared in March, shortly followed by the implementation of lock-down nationwide. While these live sessions have successfully served their purpose in keeping us very entertained in quarantine, there have been times where we've certainly been left a little too confused.
Noman Ijaz's controversial statements on recent live sessions is the perfect example of such a situation. In a recent live session with Vasay Chaudhry, Noman Ijaz projected controversial remarks towards fellow actors Humayun Saeed and Adnan Siddiqui, stating that Humayun Saeed needed to work on his acting skills.
"I was using social media and I saw Humayun's video. With time people groom a lot but Humayun Saeed has not groomed himself. But I am sure if he keeps working hard he will accidentally learn acting someday. I have complete faith and it's my wish that he will learn acting soon, " he said and further went on to say that Adnan Siddiqui was more so also in the same boat as Humayun Saeed. The clippings of the live session promptly went viral, leaving people surprised at the uncalled-for remarks given by such an acclaimed actor!
However, it does not just end there. Noman Ijaz appeared in a live session shortly after with Munib Nawaz, this time bashing 'bloggers' for being bought by actors and acting as their puppets all for some money!
Both Humayun Saeed and Adnan Siddiqui have responded to Noman Ijaz's remarks.
Humayun Saeed responded with, "If God has blessed you with respect, then you need to appreciate this and respect others. I have always been very respectful towards everyone and in return, I have received more respect and love than I could have ever hoped for." While Adnan Siddiqui went on to say, "I don't think that I am a good actor but I am extremely thankful to Allah for blessing me with love and respect in abundance. And who are we to make fun of someone who has been blessed by Allah?"
Even though the remarks made by Noman Ijaz may have been intended  in light-hearted intentions, they sure did offend many. What is your opinion on the whole controversy? Let us know by dropping a comment on our Instagram page!