Actresses who have inspired us with their fitness journey
Women come in all shapes and sizes and every woman is beautiful irrespective of her shape or complexion. Unfortunately body shaming is a part of every society and especially women who are a piblic figure get to face alot of negativity if there are a plus-size.
A woman's talent and capabilities do not depend on her shape or size and we must normalise seeing plus-size people playing their part in different walks of life.
It is a fact that everyone gives preference to slim women especially if we talk about the media industry.
There are plenty of actors and actresses who are amazingly talented but faced alot of harsh comments from their fans when they joined the industry and hence had to shed some of their extra pounds.
We have picked up a few actresses from our industry who not only shed some extra pounds but were open about their weight-loss journey and were no less than an inspiration for everyone out there.
Sana Fakhar: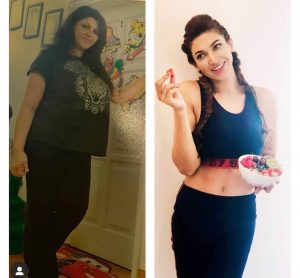 Sana was one of the leading actresses of our film industry and gained a few pounds after having a child. She has been open about her struggles of losing weight and has been helping everyone by sharing her tips and diets for weight-loss.
Hareem Farooq: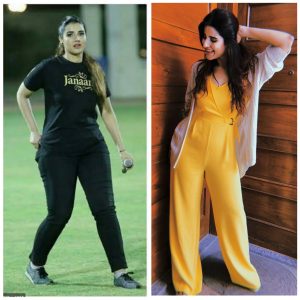 Hareem shared in an interview that she faced alot of negativity and harsh comments on her weight and as she signed up for a movie she lost 35 kilos of weight before that.
Faryal Mehmood: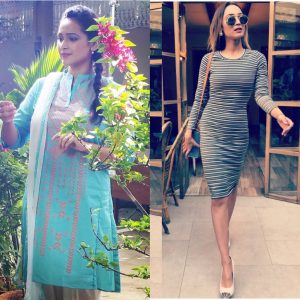 Faryal shared that after she signed a few dramas she started to realise that she needs to lose alot of weight as she was being offered roles which were obvioulsy not for someone of her age. She told in an interview that Faysal Qureshi took her to the gym and then there was no turning back.
Minal Khan: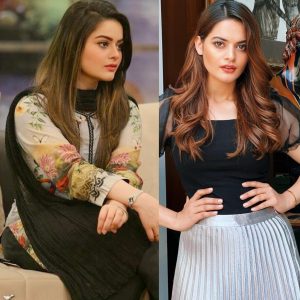 Minal is a wonderful actress and she came into the drama industry at a very young age. She lost alot of her baby fat slowly and fans are amazed to see her now in a great shape with acting skills being polished day by day.
Sanam Jung: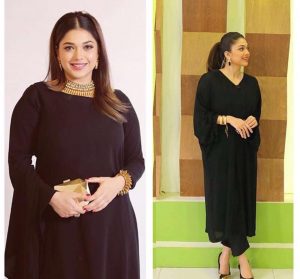 Sanam also gained alot of weight after giving birth to a child and she has been actively posting about her gym and diet routine. Sanam lost 17 kgs initially and still in the process of her fitness journey.