"A letter to a warrior – Nadia Jamil"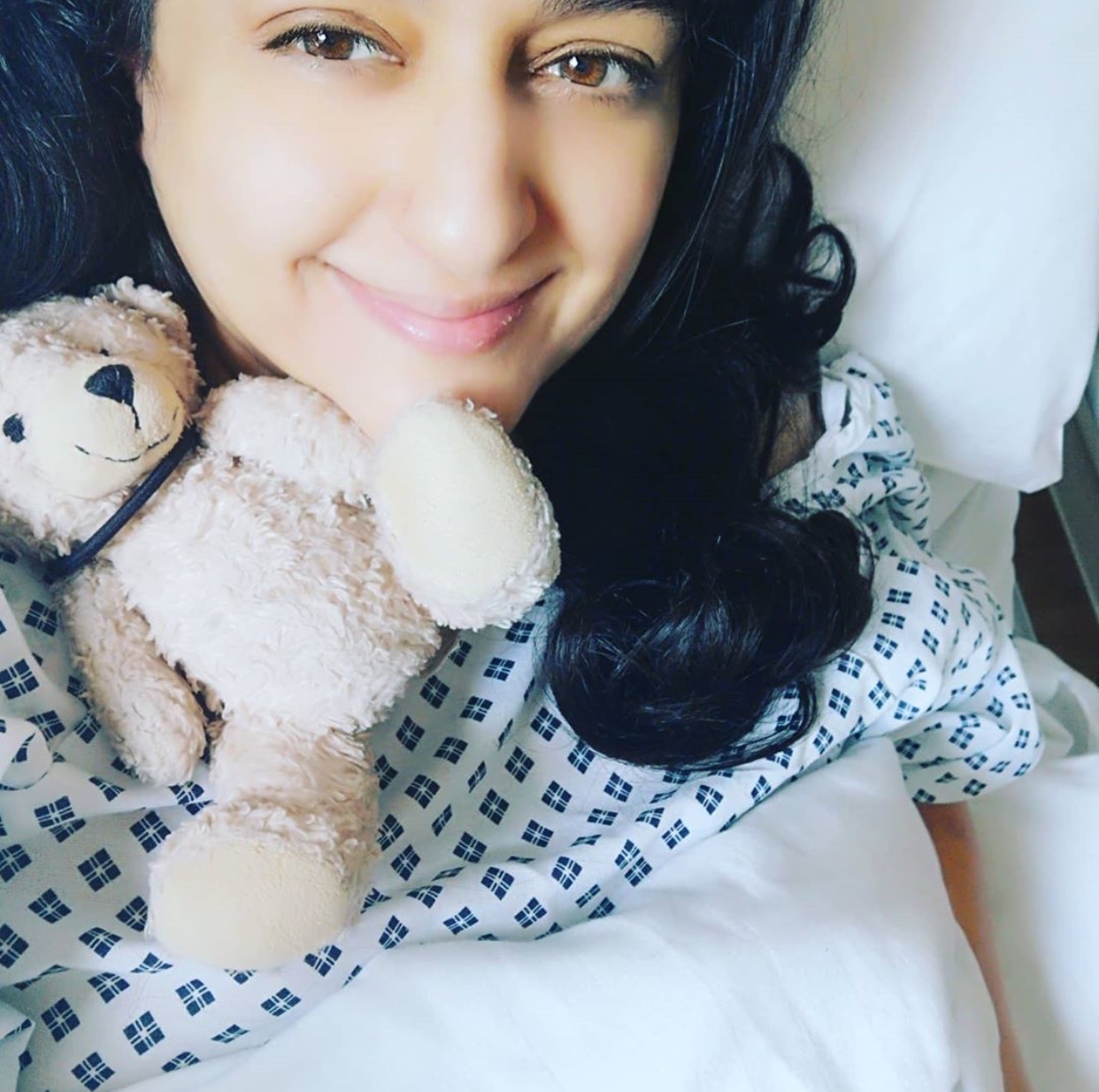 "If life were predictable it would cease to be life, and be without flavor." 
I woke up to a bright, sunny day and as i was just gazing out, enjoying the clear blue sky some black clouds came floating gradually making the sun hide into them, taking command and changing the bright morning to a cool, breezy weather all set to rain.
Not that i did not enjoy this sudden change as every black cloud there is an ever-shining sun! Clouds come floating into my life from other days no longer to shed rain or usher storm but to give colour to my sunset sky. It is then when sipping my warm coffee i realized that this is how life works, life surely has its own plans set by Allah Almighty and all we can do is embrace the change as it unfolds.
My experiences remind me that it's those black clouds that make the blue skies even more beautiful.
I sat down to pen a letter to a warrior and all i could think of the very moment was our favorite actress Nadia Jamil.
https://www.instagram.com/p/CAwKGdEhU30/?igshid=1acy2n0mabtzq
Her career has been full of great projects which made her mark her own position in the industry as a great actor and host!
https://www.instagram.com/p/B-idtL5hpxc/?igshid=dcgpfjgbpppg
https://www.instagram.com/p/B-sz2f4BEP6/?igshid=5off5re086gf
She has been fighting since long with seizures and now is battling with breast cancer since April, 2020. The positive energy and strength she has been radiating while being ill and undergoing chemotherapy has been inspirational and ray of hope to all those suffering from the  disease.
It is known that any disease but  specifically cancer brings along alot of depression and stress but being hopeful in that time is what Nadia Jamil is teaching us all through her social media accounts.
Her smiling face is what helping her fans to stay positive and thank Allah Almighty for all the blessings that they have and all the hardships even that have brought them close to Allah!
https://www.instagram.com/p/CAn-nc9hHYk/?igshid=pjstw0a9y4gm
https://www.instagram.com/p/CCJGs5Uh6Gl/?igshid=13jxa4vcqw360
Some of her diy face masks are our favorite and love how she wants to keep her herself updated and not to stop living.
https://www.instagram.com/p/CBi4BbUDwQ_/?igshid=q2uulyn152vr
Her adorable day to day fun stories with the doctors and nurses will give you all an exta boost for all those thinking they are having a bad day or a rough patch in their life.
Nadia's motivating every day stories regarding her treatment have been a source of immense hope, radiating a feeling of courage making us realize what wonders having faith on Allah alone can do!!
https://www.instagram.com/p/B_xLzsgH64O/?igshid=wjrrv3tew1l2
It is surely not easy to go through such painful procedures, everytime such painful procedures take away some positivity away from you. It is just not the patient who under goes the procedures, it is wach and every family member who mentally and emotionally feels the equal amount of pain.
 They say  a bond between a mother and her daughter is beautifully wrapped with love as seen here  when Nadia's mother travelled all the way to meet  her ignoring all risks of the coronavirus.
https://www.instagram.com/p/B_BYukwh3iz/?igshid=1gsnsqehs7lql
https://www.instagram.com/p/B_oyqYWnr2S/?igshid=3aqsfdk7nmrz
She thanks all her fans for all the support not making her feel alone at any time during her chemotherapy. We wish this warrior a speedy recovery and may she get to stay this calm and positive always! Amin!
https://www.instagram.com/p/CCQ1Wudhn5N/?igshid=1w7zxwfb0i2vc
"Jab jab dard ka baadal chhaya
Jab gham ka saya lehraaya
Jab aansoo palkon tak aaya
Jab yeh tanha dil ghabraaya
Hum ne dil ko yeh samjhaya
Dil aakhir tu kyun rota hai?
Duniya mein yun hi hota hai
Yeh jo gehre sannate hain
Waqt ne sabko hi baante hain
Thoda gham hai sabka qissa
Thodi dhoop hai sabka hissa
Aankh teri bekaar hi nam hai
Har pal ek naya mausam hai
Kyun tu aise pal khota hai
Dil aakhir tu kyun rota hai" – Farhan Akhtar. 
Click Here to read more:
All You Need To Know About Asim Azhar And Tik Tok Star Areeka Haq's New Video