"Fashion fades, style is eternal"~ Yves Saint Laurent
While fashion may take a new course every fall, style is something that will stand by you spring, summer and fall. Modern fashion engines the capitalist wheel by manipulating buyers to follow trends and to spend increasing amounts on them every other year.
However this piece helps you elevate your look by styling products and garments that have been hiding in your closet for a long time.
1) First up, go for something tailored!
A tailored garment makes you look crisp and strong, it shapes up your body and makes you look like an assertive person. A tailored garment is equivalent to getting outfits customized to your idea of beautiful and eventually affect the person wearing them positively.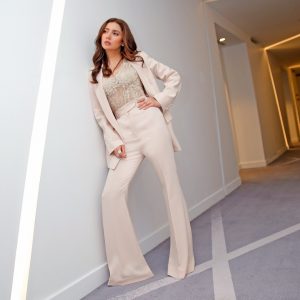 2) Denim on Denim!
Can't decide on what to pair with your denims? Don't fret, look for another denim piece and strut the streets off! This method makes it look like you put some effort into your outfit but in actuality it's just looking out for the right pieces.
3) Opt for Sarees
Sarees are that hidden gem of clothing that have been screaming to get out of your closet. South Asian women have for centuries worn sarees and it's honestly the most glorious and classy piece you own.
4) Love it? Layer it.
Can't decide between your favorite clothing items? Wear them both, layering is the most editor approved style tip across the globe. It polishes your look and gives the impression that you carefully curated the look.
5) Accessorize!
Hues of gold and beige have for centuries known to tingle the heart strings of women across the globe. Its safe but undeniably classic! It gives the right amount of sparkle but doesn't over do it.
Most importantly pair everything you wear with confidence, it will take you a long way!