Share this
While September is recognized as the start of fall, in fashion it's the month of rise!
Fashion tête-à-tête takes a new route every fall and provides us glamspiration for days to come.
Keeping up with the new trends and tastes, we provide to you the ten wardrobe essentials to swear by.
1) Go for Plaid and Checkered fabrics
Be it seperates or a dress, a plaid piece will always elevate your look. Plaid belongs to fall and fall belongs to plaid. Pair it up with a cable knit sweater and a fanney pack and you're good to go.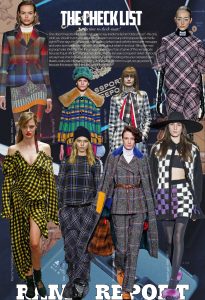 2)  Dare to opt for Co-ords
Strengthening femininity like no other, a well tailored co-ord suit is going to take you places.  It's almost a casual take at power suits and we all love a power suit, right?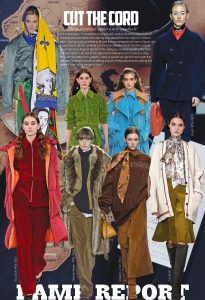 3)Drench in Trench (Coats)
From high street to designer, every creative empire knows how much of a good investment a trench coat is. This modern staple is functional and sleek at the same time.Win -win?
4) Don't ditch your denims
If the highly decorated designer and member of CFDA is any validation then don't ditch your denims. Brandon Maxwell collection at the New Your Fashion Week is proof!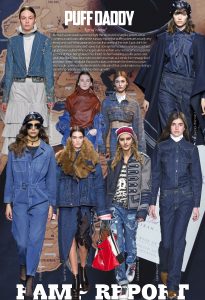 5) Square toe heels
Heads over heels, for real! This gorgeous design takes us back to the 90's and has recently made a smashing come back on streets and ramp alike.
6) Turtle Necks
Every fashionistas favorite and a major classic,turtlenecks! Sweaters and dresses both try to incorporate a turtle neck these days owing to the increasing demand for this form of design.
7) Swipe right to silks
Tie it around your back or use it as a hair accessory, this editor approved style tip is going to get you brownie points for actually giving a thought to your look despite of it being a easy hack.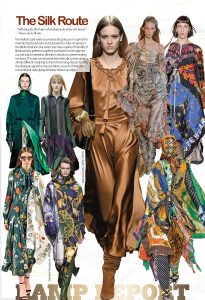 8) Carefully paired blings and adornments
Jewels need to make it to your wardrobe essentials too. Gold, sliver, pearls or glitter; a little bling doesn't hurt anyone?

9) Lather in Leather and Latex!
One can't do without a leather jacket, true! But leather can be worn in a million other ways. Experimenting with leather will take you to another level on the fashion radar.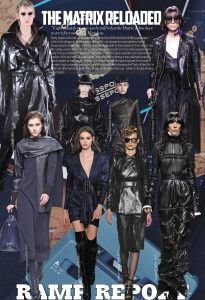 10) Don't forget you bag
Playing with proportions is the new chic. Incorporating it in your look is going to take you places.
That's it… You're all set!
Share this