Initially titled Bhegi Palkein, Thora sa Haq is an Ahmad Bhatti direction, a tale of compromises which revolves around the story of three cousins; Zamin (played by Imran Abbas), Seher (played by Ayeza Khan) and Hareem (played by Mashal Khan) whose lives intertwine with one another in the most unexpected of ways.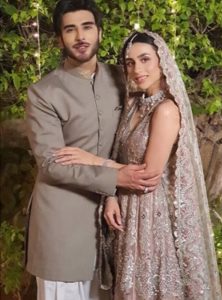 Zamin and Hareem are seemingly in love and are engaged. All is well until the tables turn when unforeseen circumstances arise with Seher's father (who is the brother of Zamin's father) passes away causing Zamin to marry Seher in an unexpected hush-hush ceremony. Unaware of the secretly held marriage, family and friends of Zamin are looking forward to Zarmin and Hareem's nuptials putting Zamin in a difficult spot.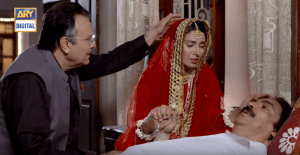 With Seher moving in to Zamin's home after marriage, complications start to arise as disputes take birth amongst family members. The tangled situation is bound to call for heartbreak, loss, and struggle. We wonder what events will need to take place to set things right for the three cousins!
Let us know what you think will happen next in the gist of the current events by leaving a comment on our Instagram page.
To access and watch all episodes of the drama serial, click here.