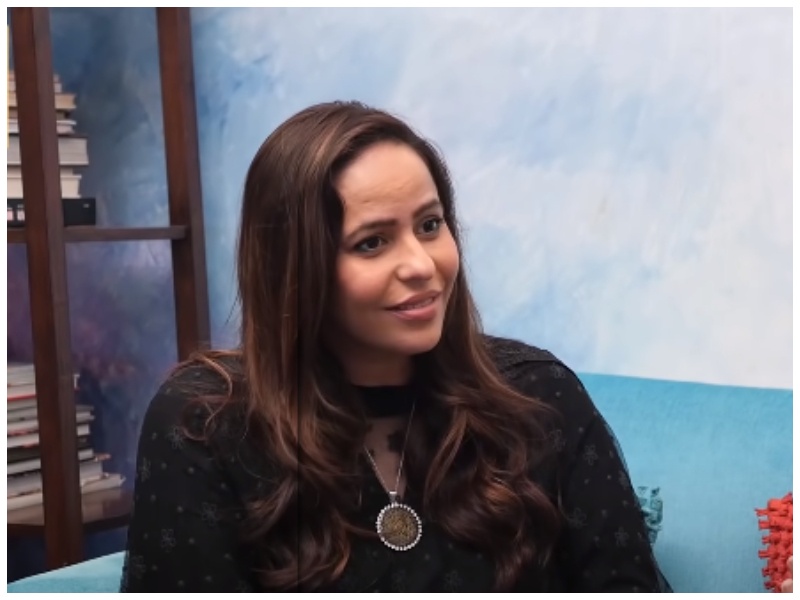 Zainab Qayyum recently featured in an exclusive interview with Something Haute, where she talked to former college-mate Amna Haider about her life journey through her marriage and divorce, and transitioning from a super model to TV actor.
Meeting each other Zainab and Amna recalled old memories from Kinnaird College where they both did their Bachelors, and later working together for the fashion magazine Libaas where ZQ was Assistant Editor.
Talking about her modelling days Zainab shared that during those days all the models shared a 'sisterhood', as opposed to now where they are more like 'strangers'. She shared that they used to be excited about all the fun they would have at the rehearsals where everyone would be meeting, laughing and gossiping together.  ZQ added that this was the case with all the models, aside from one model whose name she said was Amna (though she didn't reveal her full name), who used to like to stay in her own "deyrh inch ki masjid". She added that in those days models were more 'maasoom' and did not care so much about money as they did about the fun they would have working together, saying that from her first paycheque she received Rs. 5000 only.
tUpon being asked about her decision to switch from modelling to acting, Zainab Qayyum explained that she worked for a good 15- 20 years but eventually started realizing that there was a large chunk of the audience, who were "not looking at my clothes, they were looking at my body". She said she was very young when she started modelling and because at that time her priorities were very different she never payed much attention to the way people perceived models and modelling. But when "I started getting the feeling that Oh no, they're looking at me", a year afterwards I was like I'm done, why didn't I think of this before.
Talking about her decision to get married, she said that "I just got married because I thought it was time". All of her friends' children around her were growing up and she thought she should have her own babies and family. However, it was all over within 10 months. She said she was heartbroken more about the stamp of divorce; feeling like she had achieved so much but in one department she is a failure. Elaborating on this idea she added that the emotional strain on many women is more about the idea that you have "failed" at something. The two discussed how this links to the pressure society puts on marriage, and the importance that is attached to it.
To watch more, scroll below and press play!