Famed cricket commentator and sports journalist, Zainab Abbas has been talk of the town and has a huge fan following. No doubt it has been a 'cricket wedding season' yet this just came as a big surprise. Yes! Zainab Abbas just tied the knot and the journo took on her Instagram to share her nikkah pictures which just went viral. Zainab got married to Hazma Kardar in an intimate nikkah ceremony in Islamabad and fans just couldn't help but appreciate the beautiful couple.
https://www.instagram.com/p/B5QJXYWlLuF/
Zainab was clad in an exquisite ensemble in hues of off-white and gold by Sadia Mirza paired with her mother's jewelry. Zainab's nikkah look was radiating old world charm as the she kept it very traditional and subtle.
Soon after, Zainab shared her mayoo's pictures wearing a beautiful blush pink and coral pishwas with a lenga. The bride paired the outfit with some flower jewelry and traditional 'chand bali's'.
https://www.instagram.com/p/B5Vv-lmFfok/
Last night, Zainab Abbas made a radiant bride at her shendi wearing a deep red outfit with a signature heavily embellished  ivory dupatta  by Rano's Heirlooms and we just could take our eyes off from her.
https://www.instagram.com/p/B5d4C7xlpkH/
https://www.instagram.com/p/B5eyv2IFBWB/
Zainab kept the cricket fever high by making an entrance with PSL's  anthem and shared a fun moment of hitting the ball with Mohammad Amir. As expected it was star-studded wedding with a lot of prominent personalities from the cricket industry along with some close family and friends.
https://www.instagram.com/p/B5dTKFClvEr/
They say 'Happy brides are the prettiest' and indeed, Zainab was one of them. She danced merrily along with her friends and family making it a nigh to remember!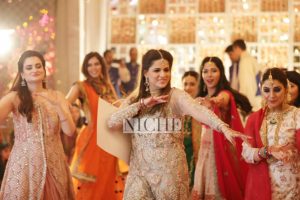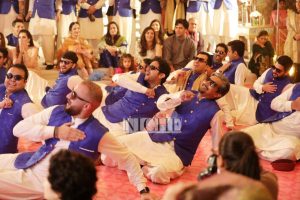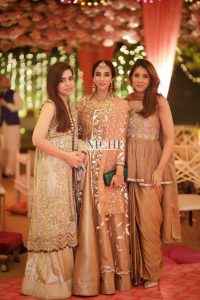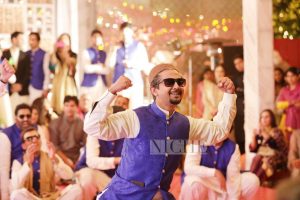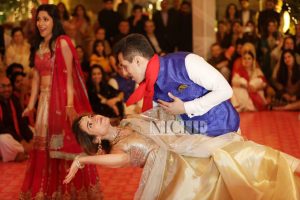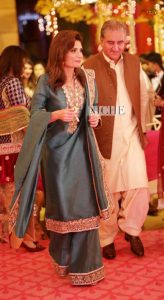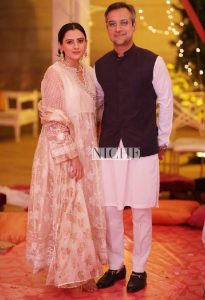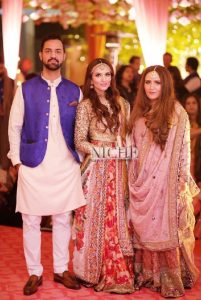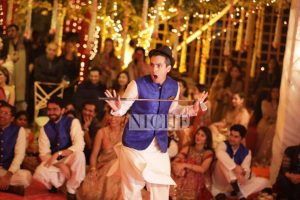 Zainab looked like a vision in a stunning lavender bridal attire by Elan on her walima ceremony. We loved her glowing skin paired with deep smoky eyes and a rosy pink pout.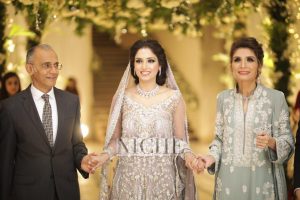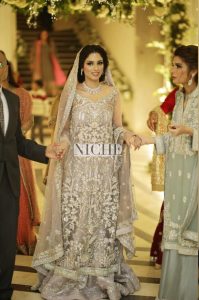 https://www.instagram.com/p/B5lNsEgl6-u/
https://www.instagram.com/p/B5iRL5NF7hK/
We would like to congratulate and wish the couple all the very best for their new beginning together! My this bond be blessed now and forever!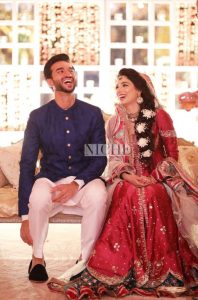 https://www.instagram.com/p/B5fAdU4FLcV/
https://www.instagram.com/p/B5lLWCDFyiR/