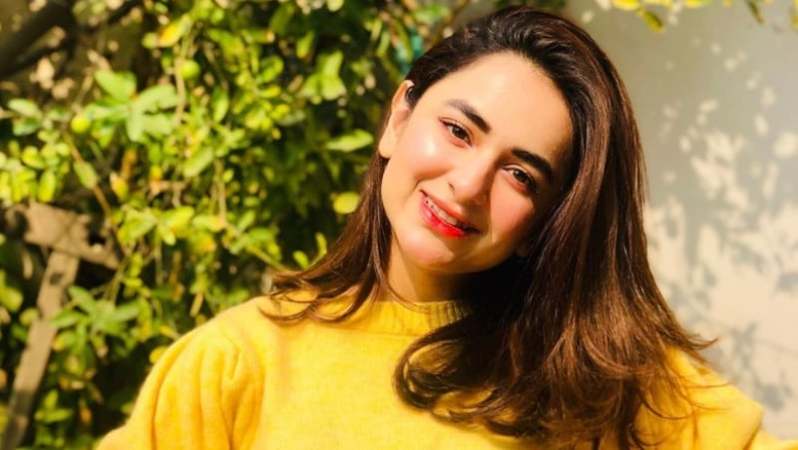 Yumna Zaidi voiced her support for Pakistan's women's football team when on Tuesday , FIFA threatened to ban Pakistan for the second time when reports emerged that Syed Ashfaq Hussain's group had allegedly seized control over PFF. The FIFA-installed Normalisation Committee (NC)'s chairman Haroon Malik claimed that Ashraf and his group had forcefully taken control over the FIFA house.
The actress expressed her frustration with the verdict on her Instagram stories where she pointed out how essential sports were our country and why we need to save them:
"Sports are essential for a society to remain healthy, provide us with the heroes we so desperately need to look up to, and represent our country."
Furthermore, Yumna also voiced her support for the Women's Football Team and the numerous problems they have faced, by calling for authorities to immediately fix this issue:
"At present, the current Pakistan woman's football team seems to be going through a host of issues and I want to appeal to whoever is listening to pls help them we need this… we need them to shine."
The announcement by FIFA also prompted other prominent sports personalities to speak out on the lack of respect women players have received in the country. The captain of the Pakistan National Football team, Hajra Khan posted a video of herself on Twitter where she expressed her disappointment over the decision, pointing out that some women played football to support their livelihood and also that this would prevent them from ever representing Pakistan on an international platform:
"We are on the verge of getting banned by FIFA as a country, which will mean that we will not be able to represent Pakistan on an international platform. It's very disappointing and disheartening for all the players-most of us who live off football and have worked hard for years. I would just like to say please respect the game and respect us players."
RESPECT THE GAME
RESPECT THE PLAYERS
✊🏽🇵🇰⚽️#saveusfromFIFAban #footballPakistan #FIFABan pic.twitter.com/A9eugKcvnj

— Hajra Khan (@hajrakn) March 31, 2021
What do you think of this? Do let us know in the comments below!