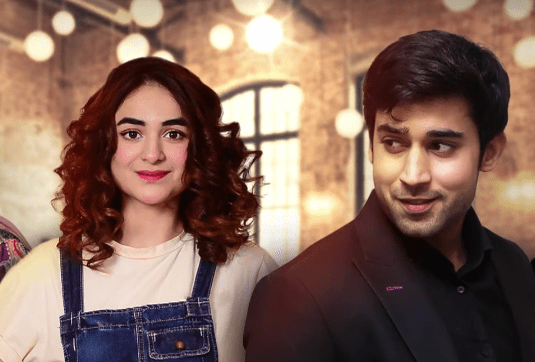 If you're an avid drama follower, you'll know Pyar Ke Sadqay is currently a top choice for the Pakistani drama-watching audience. The drama serial is a breath of fresh air, with a feathery storyline which primarily revolves around innocence and teenage romance, featuring Yumna Zaidi and Bilal Abbas. (Read more on the story here.)
Lead characters Mahjabeen (Yumna Zaidi) and Abdullah (Bilal Abbas) have gained massive attention lately. In the drama serial, the two have been shown as unique individuals who live in their own worlds – away from the realities of life. The audience has not only been singing praises of Yumna and Bilal's individual performances but also of their spellbinding on-screen chemistry!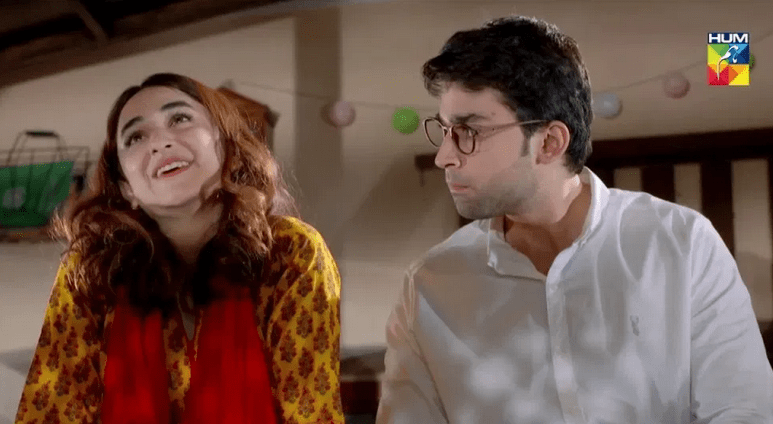 This is the first time that the two have come together to share the screen and its been truly a delight. The audience is ecstatic – here's what they are saying:
It's very cute and funny refreshing to watch Bilal Abbas and Yumna have a great chemistry both really sweet and innocent also not forgetting Omair Rana he's a great actor very versatile

— Samia #TeamRKCaptain (@samia21x) April 4, 2020
#PyarKeSadqay is so damn lit rn😍🔥Bilal and Yumna's chemistry👌 Abdullah and Mahajabeen's love story will be worth watching😍
The scene where Abdullah says apne EX ke baare mein baat mat karo and Maha says uff tumhe toh angrezi bhi nahi ati unka naam X nahi H se hai has me😂😭 pic.twitter.com/pyUOoQbGGH

— Norah Bing🌸 (@BingNorah) March 27, 2020
yumna and bilal are too cute whattt chemistry bro 💯 Their comic timing is everything #PyarKeSadqey

— 𝓐𝓵𝓲𝔂𝓪 (@yourstrulyaliya) March 27, 2020
https://twitter.com/Amaya_dvn/status/1220701794826764289
#PyarKeSadqay
"#YumnaZaidi owns her character completely. I love the confidence with which she acts in the scenes showing Mahjabeen's innocent side.
.#Yumna and #Bilal's on-screen chemistry has given this couple a… https://t.co/qo2vuE5ef2

— Bushra (@bushrareal202) April 18, 2020
Honestly Yumna And Bilal are very good in #PyarKeSadqay

— магуам🧚‍♀️ Inactive (@maryam_sayxx) April 9, 2020
Pyaar k Sadqay is such a stress reliever I HEARTTTT<333
I'm at a loss of adjectives for Bilal and Yumna's acting!
Perfect plot w/ a stellar cast✨ pic.twitter.com/jpykF6hIGy

— Fizzaahh⁷ 🍊 (@raahipyaarke) April 5, 2020
Bilal Abbas or Yumna ne to kmaal krdia 😄😍👌 amazing!! And refreshing😍

— Bisma 🌼 (@Bisma933) April 16, 2020
Bilal Abbas and Yumna Zaidi are so frikking cute as Abdullah and MahJabeen.
They way some random scene would be happening and they would look at each and smile!!! ♥️#PyarKeSadqay

— . (@agirlnamedfudge) April 17, 2020
https://twitter.com/famitsmaira/status/1238196757969985536
The audience is clearly smitten with the two. The love the duo is getting is mere proof of how well they have executed their characters. Are you also following Pyar Ke Sadqay? If so, let us know what you think about Yumna Zaidi's and Bilal Abbas's onscreen chemistry by dropping a comment on our Instagram page.
Read more on Pakistani dramas here.