Share this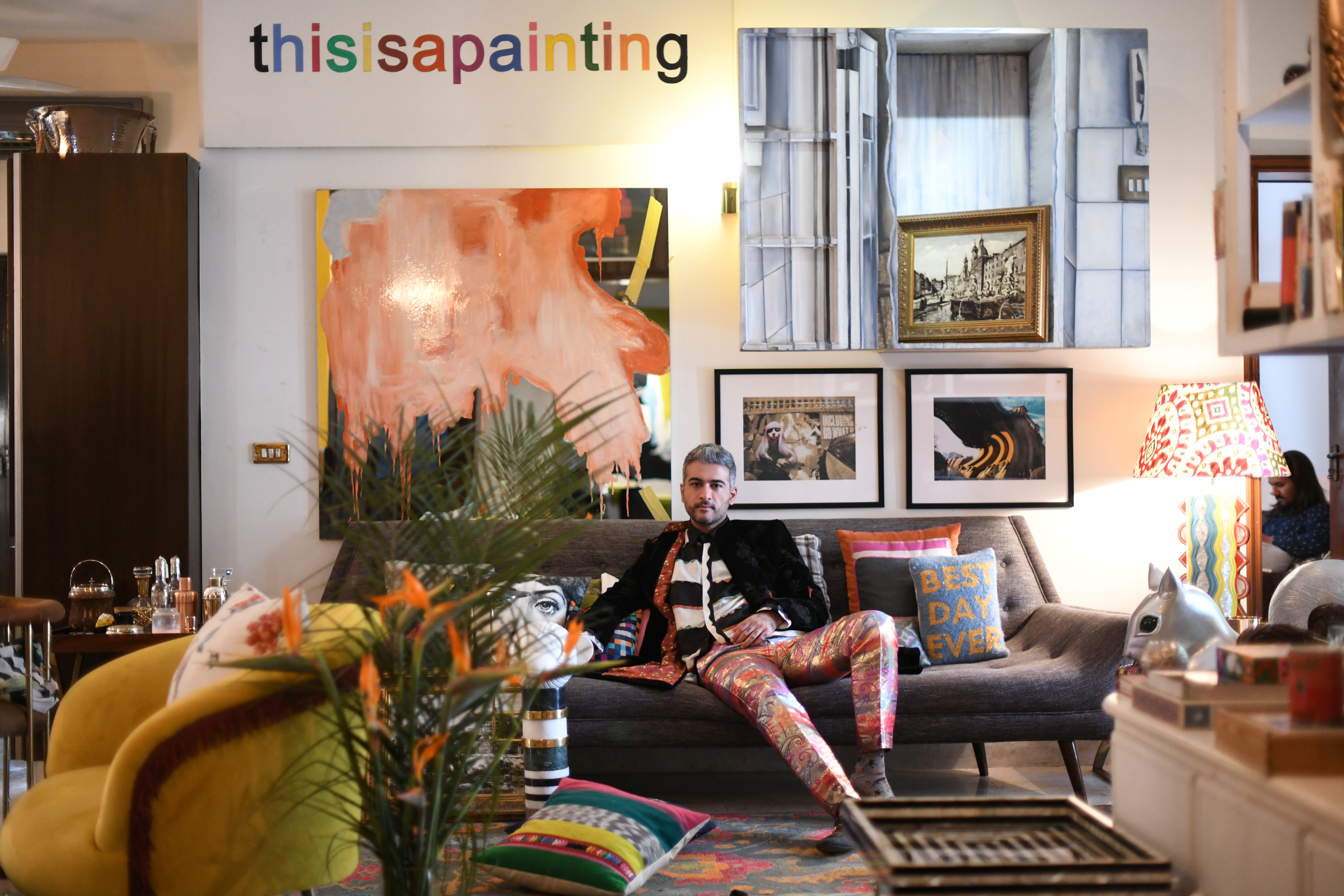 Sunday morning, no one wants to get up early but I did, I had a shoot planned with this super talented and a good friend, Yousuf Shahbaz. It took me four years for him to say yes for letting us a peek into his beautiful artistic home.
He is super organized (read OCD) so I was expecting nothing less than a perfectly arranged home. We were served Nimbo Paani and my photographer and me got straight to our work. His clothes were all out matched with accessories. So this was going to be one of those shoots where I wouldn't be doing ANYTHING!!! And just enjoy. He roamed around in every room fixing everything with a diet Coke bottle in his hand ( I think it's the fascination of our generation to just have the diet Coke with us- we feel complete!)
He clearly had decided which spot of the house needs to be shot and I was all ok with that. My Digital Editor, Abdus Samad, is no less sassier than Yousaf Shahbaz accompanied me to the shoot. He did his Instagram bit as I just tried to grasp every detail that I could.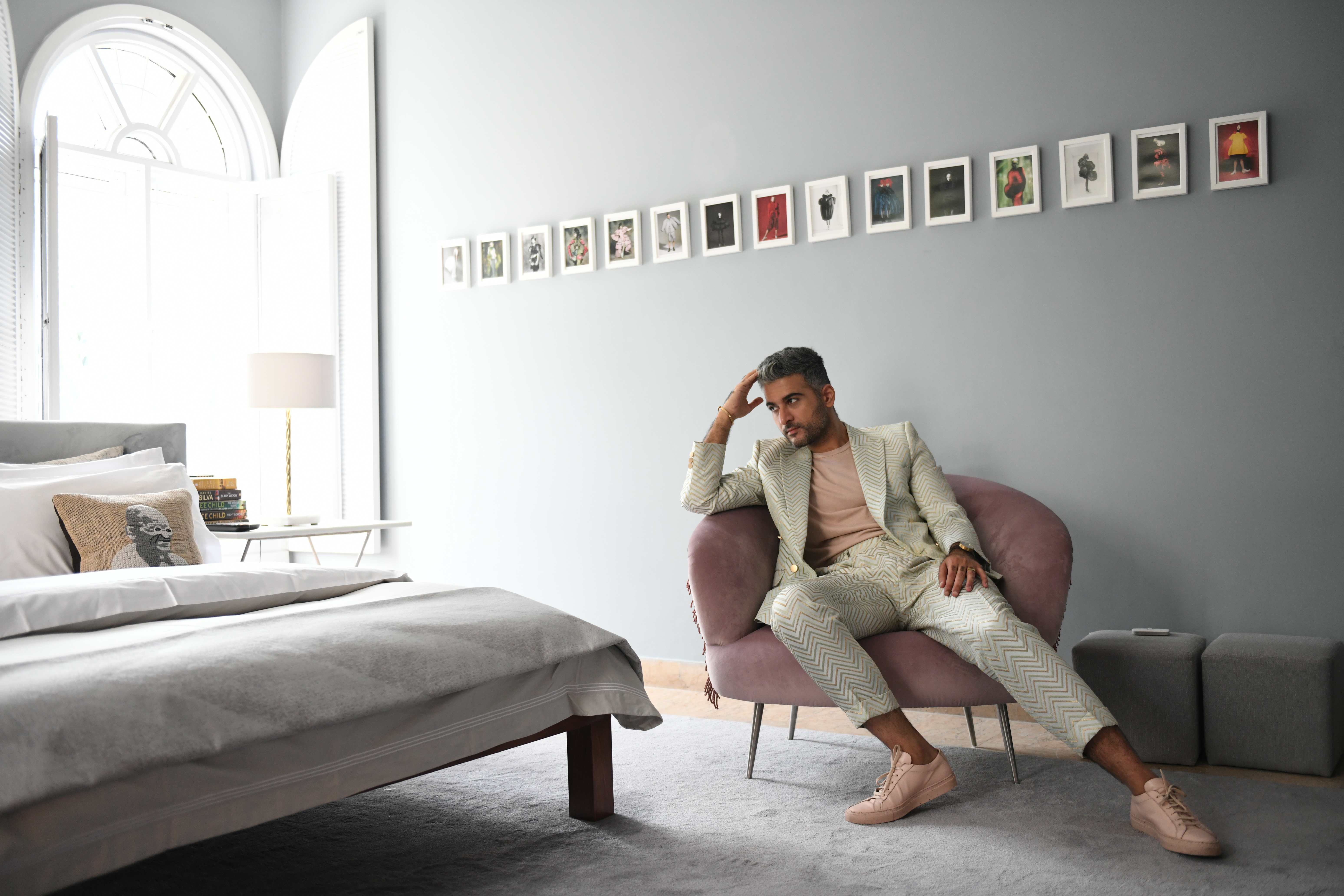 OUR FIRST SHOOT WAS WITH YOUR MOTHER, SIX YEARS AGO. WHAT DO YOU THINK HAS CHANGED SINCE THEN? PERSONALLY AND PROFESSIONALLY?
That was just when I was starting out with Strata so professionally a whole lot. We've been lucky to work on some great projects with so many amazing people. It was just me back then and now we have a super team of associates and managers who are making the studio bigger and better. We also now have a second office in Karachi.
Personally I've met some of the best people in my life in this duration who have helped me grow so much and I'm so grateful to have them in my life.
STRATA IN THE LAST FEW YEARS HAS BECOME A NAME THAT IS SYNONYMOUS TO EXQUISITENESS. HOW DOES THAT MAKE YOU FEEL?
Really good ! Obviously haha ! But also makes me feel very motivated and wanting to do even better 🙂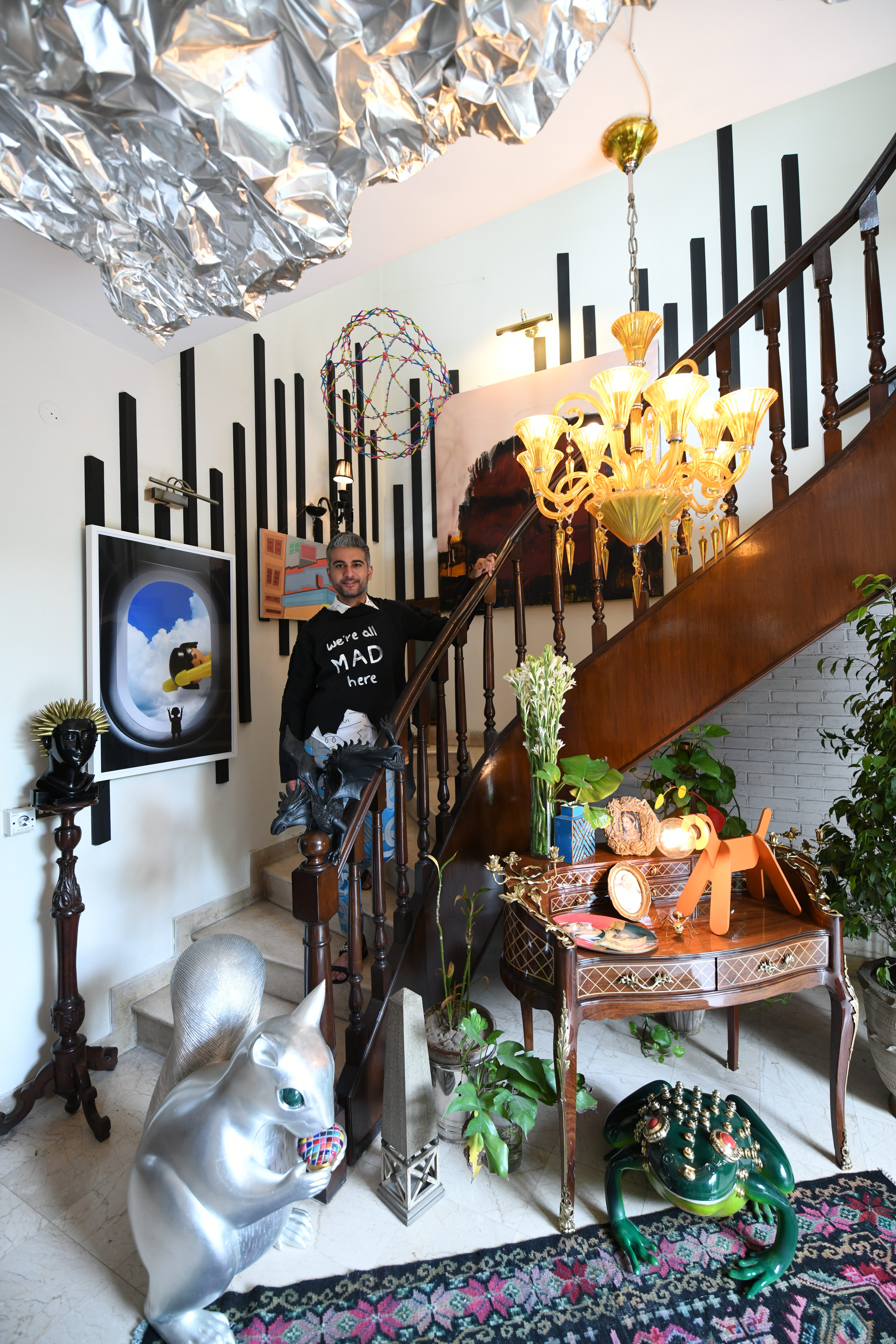 YOU RECENTLY OPENED A STORE IN KARACHI WITH YOUR CLOSE FRIEND KHADIJA SHAH AT CLIFTON 24 TELL US SOMETHING ABOUT THAT?
It's such a great space ! And even more special since we share the space with Elan, a brand which is very close to me. It's a heritage haveli which we restored to become kind of like a gallery with the clothes and furniture displayed like art.
It's the first time we're doing retail so people can just walk in and buy furniture instead of having to order and wait.
We also have an office upstairs for the interior and architecture part of the studio along with Elan's bridal office.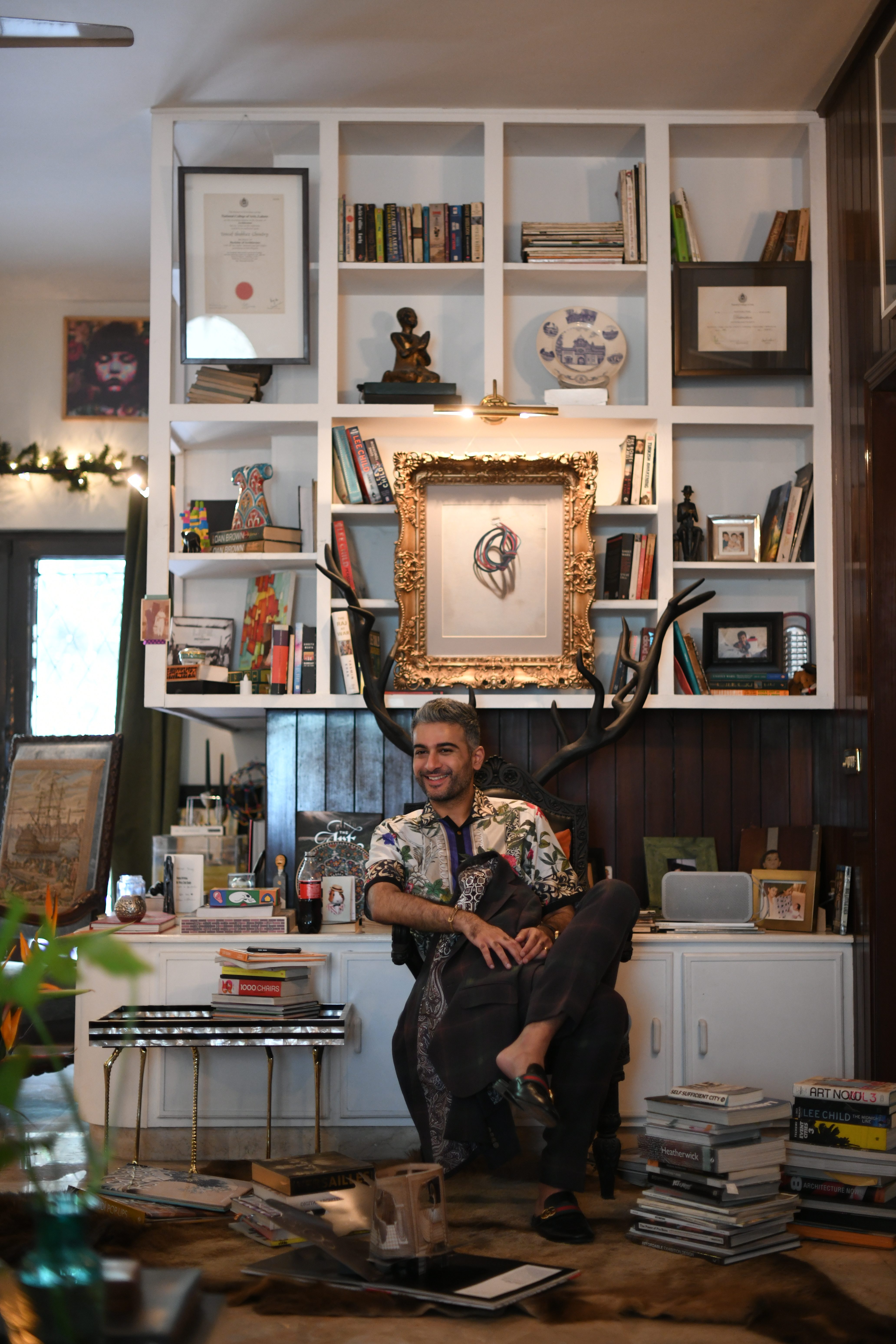 DO YOU COME UP WITH SPECIAL COLLECTIONS LIKE SEASONAL COLLECTION FOR INTERIORS OR DO YOU DESIGN FOR CUSTOMIZED PROJECTS ONLY?
We just started designing and producing collections for retail. Which is a very new concept for me. I'm used to designing for a space or a specific client. So making pieces without knowing where they will be placed and who will like them is strange but quite fun at the same time.
So yes we do have regular collections which are ready to pick up at the Karachi and Lahore studios now.
NAME THREE PROJECTS OF YOURS, WHICH ARE CLOSEST TO YOUR HEART?
I can't. They're all special. And I also hate all of them equally after they're complete.
HOW CLOSE ARE YOU TO YOUR GRANDPARENTS? TELL US SOMETHING ABOUT YOUR BOND WITH THEM?HOW DO YOU SPEND YOUR SUNDAYS?)
Very close. They're amazing. And the core of our very small family. My fondest childhood memories are in their study with Nanabu on the harmonium and all of us singing his favourite songs. Sunday's just mean lunch and chilling at their place.
WHAT WILL STARTA AND YOUSUF SHAHBAZ BE DOING IN 2019?
I want to try and get our original designs into international design fairs. Haven't really figured it out yet but I want to by next year. That and hopefully bigger and better projects 🙂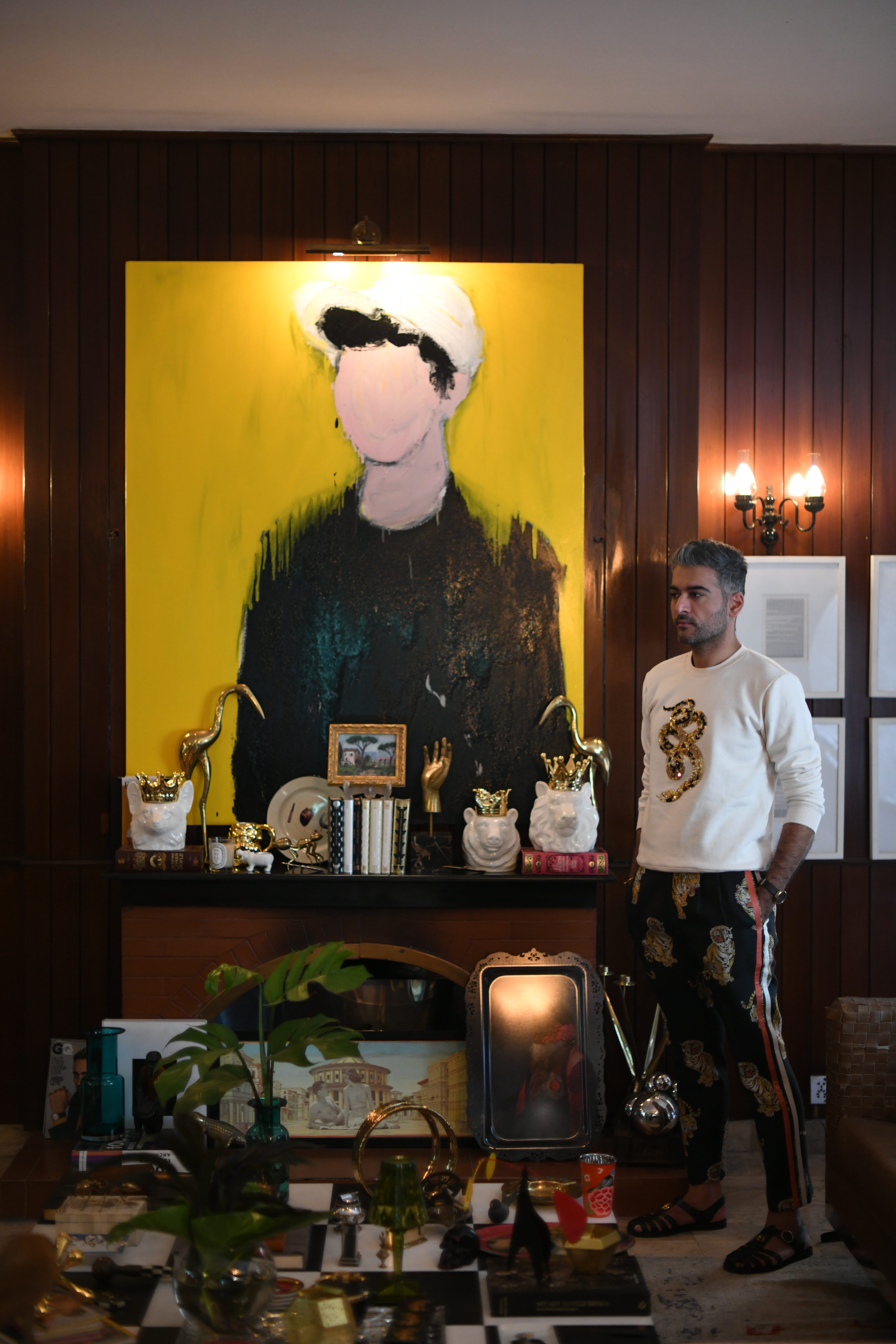 TELL US SOMETHING ABOUT YOUR "CHARACTERISTIC" HOME, THE PAINTINGS AROUND THE HOUSE HAVE BEEN THE FOCAL POINT OF OUR ATTENTION, TELL US WHO IS YOUR FAVORITE ARTIST.
This entire space is literally left over surprise ! I don't think I've made a single piece for myself or for this space except my bed. Everything else is either client rejects or Factory prototypes or very very old. It's probably the mismatched art and other random stuff which is in between which ties it all together. I don't even know if it does. And those I've put together over time and I love them and they make this totally random mess a home 🙂
SO TWO THINGS WHICH WE WE ARE AWARE ABOUT YOU ARE THAT YOU ARE A GREAT COOK AND A GREAT SINGER. WE LEAVE IT UP ON YOU TO DESCRIBE AND DEFINE YOUR LOVE AND PASSION FOR THESE TWO THINGS.
Lol ! Great is the last word anyone would use for either of these non-talents of mine. But I definitely love both. Don't really get a chance to cook much anymore but I can break into song in most given circumstances.
WHAT IS YOUR PERSONAL STYLE?
I keep going through phases. Until last year I hadn't worn anything but very deconstructed black white and grey for years ! I would have died looking at the pictures of this shoot haha ! I think the word would be the same as goes for my work – eclectic
HOW WAS IT WORKING WITH NICHE LIFESTYLE?
Didn't feel like work at all
Share this