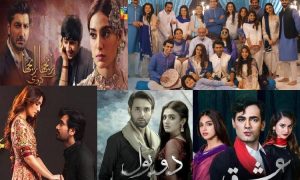 It would not be incorrect to quote that our drama industry has gone to great lengths to explore and experimented this year! Nevertheless, we can confidently claim that we saw some golden work with projects exploring diverse subjects like emotional abuse, sexual assault, paranormal affairs and personality disorders. We put together a list of drama serials that scored high marks on our entertainment scale this year!
1. Cheekh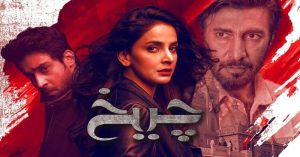 Based on Anwar Sun Rao's novel, Cheekh explores and follows how the affluent elite use their money and sources to manipulate legal processes surrounding the death of a lower middle class girl who is murdered ruthlessly by an assaulter who tries to rape her. The drama serial features Saba Qamar, Bilal Abbas Khan, Azekah Daniel, Maira Khan, Emmad Irfani, and Aijaz Aslam in lead roles.
2. Ranjha Ranjha Kardi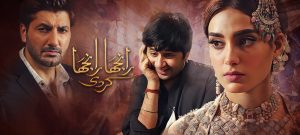 Ranjha Ranjha Kardi revolves around an unusual love story of a girl named Noori played by Iqra Aziz (A street sweeper's daughter) and Bhola played by Imran Ashraf  (a mentally challenged man). Noori's thirst for a better and secure life leads her to embark on a surprise journey. Imran Ashraf's remarkable execution of his difficult character Bhola brought him massive limelight and appreciation from the critics!
3. Suno Chanda 2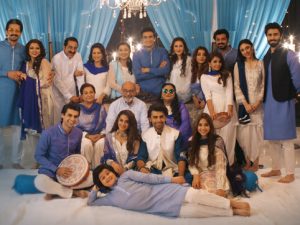 Suno Chanda 2 is the sequel to Suno Chanda, a romantic comedy. The sequel explores the story of Jiya (Iqra Aziz) and Arsal (Farhan Saeed) after their wedding and also focuses on the marriage ceremonies of other memebers of the family: Sherry (Nabeel Zuberi) with Kinza (Mashal Khan) and Billo (Mizna Waqas) with Joji (Ali Safina) after the couples realize their love for each other in the previous season. The sequel follows a very light and comic theme with a tinge of romance like the initial season.
4. Bandish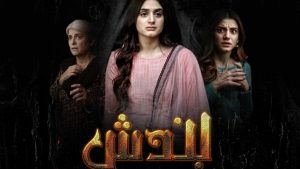 Bandish is a story of a close-knit family of two parents; Junaid and Madiha (Sajid Hassan and Marina Khan) and their 3 daughters – Sania (Hira Mani), Hania (Zubab Rana), and Aleena (Hoorain). They all seem to be a living happily just like any other family, and like all mothers, Madiha's only focus is on getting her daughters married but somehow things never seem to work out at the last minute. The story takes a drastic turn when they discover an envious woman from their past casting black magic upon them, sending catastrophe upon catastrophe their way.

5. Mere Paas  Tum Ho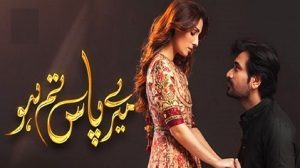 Mere Paas Tum Ho is a romantic drama serial which focuses on the lives of the middle-class. But wait, this drama serial is not just another title based on the middle class and their daily struggles! The serial is based on a husband and wife, Danish (Humayun Saeed) and Mehwish (Ayeza Khan) and the unfortunate circumstances that leave them strayed.
6. Ishq Zahe Naseeb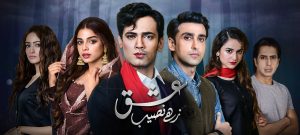 Ishq Zahe Naseeb brings light to split personality disorder. Zahid Ahmed depicts a male character suffering from Dissociative identity disorder (DID), a psychological condition where in a person experiences two or more personality states taking control over the person. The drama serial tends to successfully pique one's curiosity, making it to our must-watch list.
7. Do Bol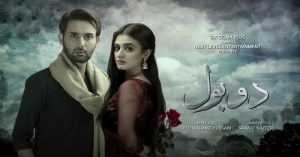 Do Bol narrates the story of two individuals Geeti and Badar who root from different backgrounds and become victims of their circumstances, destined to spend their entire lives with each other. Hira Salman as Geeti is a beautiful girl who has a cheerful nature and belongs to a wealthy family while while Affan Waheed as Badar is an ordinary, middle-class guy, who helps Geeti's father at work.

8. Anaa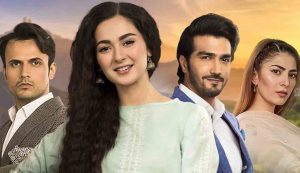 Anaa is a story of love, family, dispute and devotion revolving around two modern day Nawab families, knitted by kinship but divided by the conflicts and misunderstandings of the past. The story focuses on the plight and struggle of its two lead characters Daneen played by Hania Amir and Areesh played by Shahzad Sheikh who fight hard to undo the wrongdoings of their families in order to be together.
9. Ehd e Wafa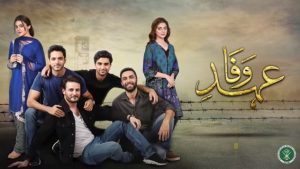 Ehde Wafa evolves around a group four of high-spirited friends who study together and are closely knit until misunderstands start to rise, giving birth to envy and negativity amongst the boys leaving them strayed from one another. The drama serial features Ahad Raza Mir, Ahmed Ali, Vaneezah Ahmed, Osman Khalid Butt, Zara Noor Abbas, Alizay Shah, Wahaj Ali, Faraz Yahya and Inam Siddiqui.
10. Khaas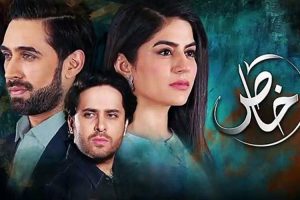 Drama serial Khaas revolves a narcissist and self-obsessed man named Ammar, played by Ali Rehman Khan. Suffering from narcissism, he believes he's perfect and is bound to get whatever he sets his mind to. The drama highlights the qualities of a narcissist, and how damaging this trait can be for a person, as well as the distress it causes to people around them.