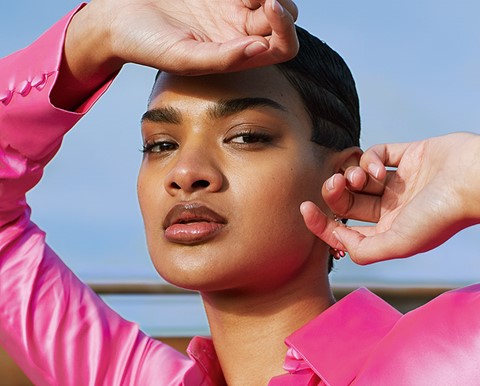 To Celebrate The 40th Anniversary of The White Musk® Fragrance, the Body Shop Has Given Its bestselling Scent A Reboot. Plus, there Are Some Innovative New additions has joined The Musk Family Too.
Seemingly small acts of self-love (like spritzing on your Favorite fragrance) can lead to big changes. White musk® is a fresh, subtle scent with powerful effects. You don't just wear it, it's a part of you, to remind you all day of your self-love, self-expression and strength. With notes of jasmine and lily of the valley, it's a little floral, a little musky; Long-lasting with a light touch. Its notes awaken sensuality and confidence.
And that's powerful. Sexuality and self-confidence are complex, beautiful, multi-faceted, ever-changing things and it's time that they are celebrated. We wear white musk® every day because it reminds us that we have the power to define ourselves. Your body, your power. Everything starts with you.
Fall back in love and discover the signature scent of a generation.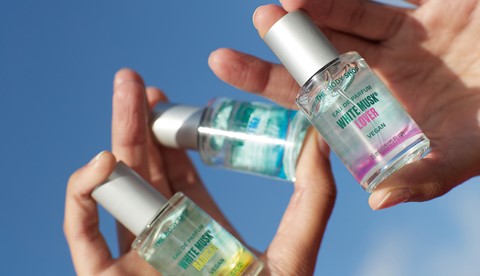 GAME CHANGER: Developed in 1981, the White Musk® scent was one of the first fragrances specially blended for The Body Shop. Not only was it an instant bestseller, but it was revolutionary in the perfume world; it represented a landmark in the fragrance industry as it was one of the first to pioneer synthetic, cruelty-free musk in replacement of animal-derived musk, which is extracted from the civet deer via cruel and painful methods.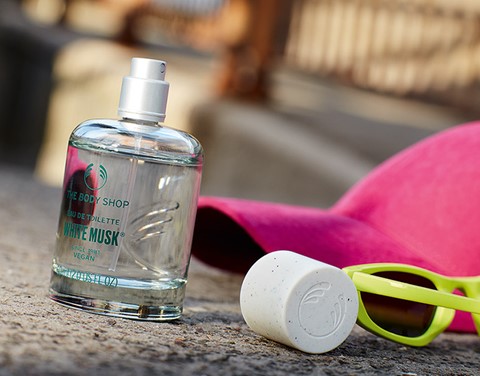 In 2021, The Body Shop have taken it one ethical step further, as it's now registered as vegan, it comes in a 100% recyclable bottle, which is made of 42% recycled glass and has a removable pump (for recycling ease). Plus, there's no unnecessary or secondary packaging (a box).
THE MUSK FAMILY
When the White Musk® fragrance launched in 1981, it broke the codes of perfumery and pioneered cruelty-free musk. It is an icon of The Body Shop and became the signature scent of a generation. Over the years The Body Shop extended the fragrance family by blending cruelty-free musks with complimentary ingredients. Today there's a variety of musks with various notes to appeal to every type of nose.


The Body Shop® Pakistan launched their signature scent The White Musk® Fragrance at Xinhua Mall , Lahore. The product Launch took place where the whole Musk Fragrances experience counters were set for the customers to check out and experience the scent for themselves.
Social Media & TV influencers who graced the event were Rea Moammar Rana, Ramsha Salahuddin and Baemisaal along with many other known socialites and bloggers. The activation and experiential part of the White Musk Fragrance launch was extended for more people to come and explore the newly launched scents. The White Musk fragrances are now available in all stores & online.