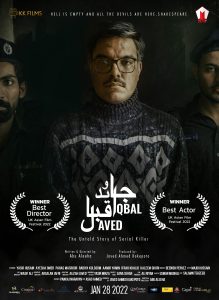 Director Abu Aleeha's thriller film featuring Yasir Hussain and Ayesha Omar has been in the news for quite some time. The passion project did not see the light of the day as it was banned by the censor board.
The director has now re-submitted the film to the censor board with a new cut and a different name. Javed Iqbal will now be called Kukri and if successful this time, the movie will release in a month or two.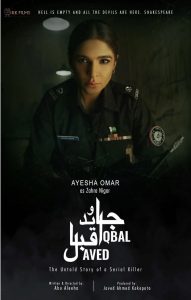 Kukri was originally supposed to release in October 2021, but censor board proved to be a hurdle. With the Covid surge, the film again halted it's release. Earlier last year, Kukri had its Karachi premiere at Nueplex Cinema on January  attended by the cast and crew as well as other members of the entertainment industry. However, the next day, the director took to Twitter and announced that the Punjab government had put a halt to the film hitting cinemas.
The movie is based on the crimes of the infamous serial killer-Javed Iqbal who killed 100 young boys in Lahore and sent evidence of his crimes to the authorities and media in 1999. With a plethora of thrillers on OTT platforms now, as well as a legacy of celebrated thrillers released in cinemas, we're curious to see how Pakistani cinema fairs in the thriller movie scape.