Despite of the world famous celebrated stylists at their service, whenever it comes to Eastern wear, Bollywood ladies always give us an 'ick' because of their undying love for heeled kohlapuris. It also sounds like an oxymoron but looks even worse.
The thick sole coupled with the traditional overt design is long outdated yet continues to be every Bollywood bride's favorite choice with Eatern ensembles.
From Kiara Advani to Alia Bhatt, every Bollywood bride seems to have this pyaar for these shoes. Trust us when we say we tried to contain the hate for them but WE CAN'T TAKE IT ANYMORE!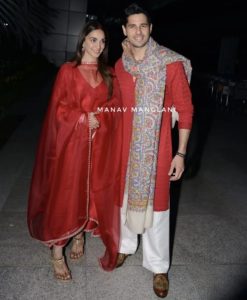 Kiara Advani's wedding was the talk of the town as she tied the knot to Sidharth Malhotra last week. The 'Shershaah' actress was a vision in every ensemble she opted to wear for the festivities. However, in one of her interactions with the paparazzi, the leading lady opted for a bridal red looked eastern attire paired with… wait for it…wait for it…the not so legendary heeled kohlapuris!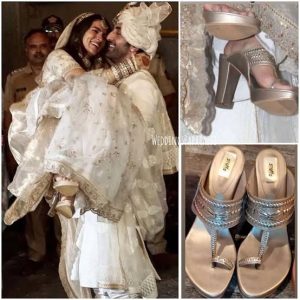 Sigh,We expected better! However, she is not to blame. Even Bollywood's favorite actress and student Alia Bhatt adorned heeled kohlapuris for her Big Day last year!
Native to Kolhapur in Maharashtra, Kolhapuri chappals date back to the 13th century. We absolutely love the chappals and always will because they add an ethnic dimension to South Asian footwear. What is itching is is why the raw and original design has to be diluted by adding a heel to the already perfect shoe. It will never make sense to us.
Where are all those strappy gold stilletos going? Please let them make an appearance!
We're waiting…rather anxiously!