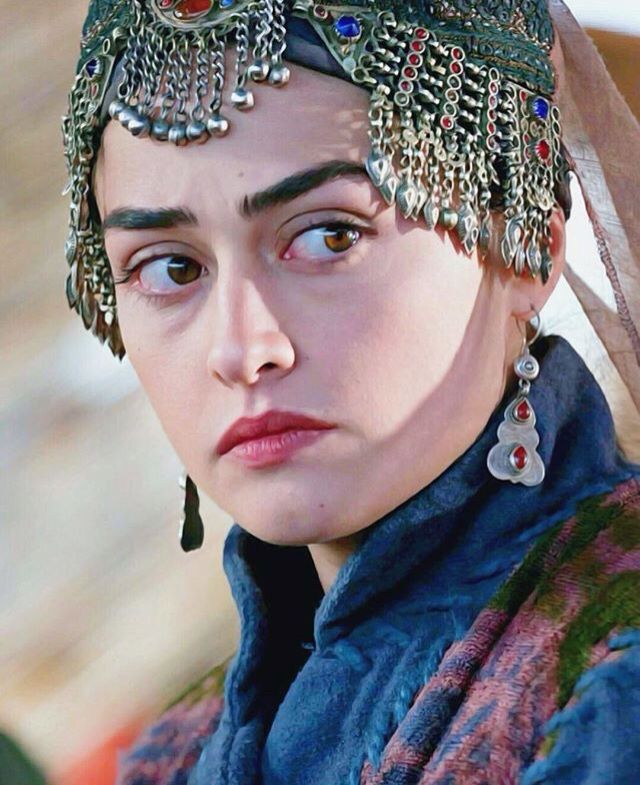 With over 2.3 Million followers on Instagram, Ertugrul actress Esra Bilgic is popular for her work in this historic drama.
Recently the drama got it's very own Urdu dubbing and started airing on PTV which has garnered a Pakistani following of the show.
Surprisingly Esra's Instagram comments are filled with Pakistanis trolling her for dressing up immodestly and not representing the values she should be doing so as Halima Sultan – her character in the show.
This comes as an astounding and humorous shock because people are unable to differentiate between real and fiction. They are preaching a world renowned actress how she's supposed to dress up and how she is supposed to represent a religion just because she plays a certain role.
If you haven't seen it already, click on the picture below to see the comments yourself!
https://www.instagram.com/p/B-KNVOMD7nr/
As a society this goes to show a lot and we hope that people are able to understand how saying something harsh and ending it up with words like "love from Paksitan" don't make it better.
Ahsan Khan took to twitter to give his two cents to the whole situation as well.
I know people in #Pakistan think it's ok to troll actors here and judge them, atleast spare the cast of #Ertugral it's bloody shameful what's going on! Who the hell are we to do this to them?

— Ahsan Khan (@Ahsankhanuk) May 11, 2020
What are your views on this issue? How do you like Esra's portrayal as Halima Sultan? Ertugrul has been one of the favorite dramas among the Pakistani audience and is receiving a lot of attention, however as it appears not always constructive attention.
For our last feature on Ertugrul, click here!