Share this
Rakhi Sawant is  rarely ever out of news – being scandalous is definitely her cup of tea and she really doesn't have a problem doing what she does.
She recently took to Instagram and posted a picture of herself in a gold-red ensemble holding a Pakistani flag. What followed was severe backlash from both ends of the border while some took it on a humorous note.
The pictures, apparently were taken on the set of her upcoming film , Dhara 370, in which she plays the role of a dancer from Pakistan.
Replying to hateful comments on her IG she said,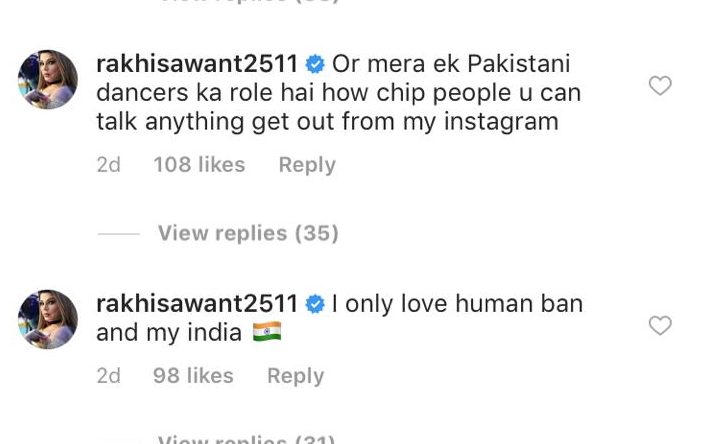 She also posted a video saying how she doesn't hate Pakistani's and is only against people who spread terrorism.
While Tapu Javeri further trolled the gimmick with the following comment

Share this