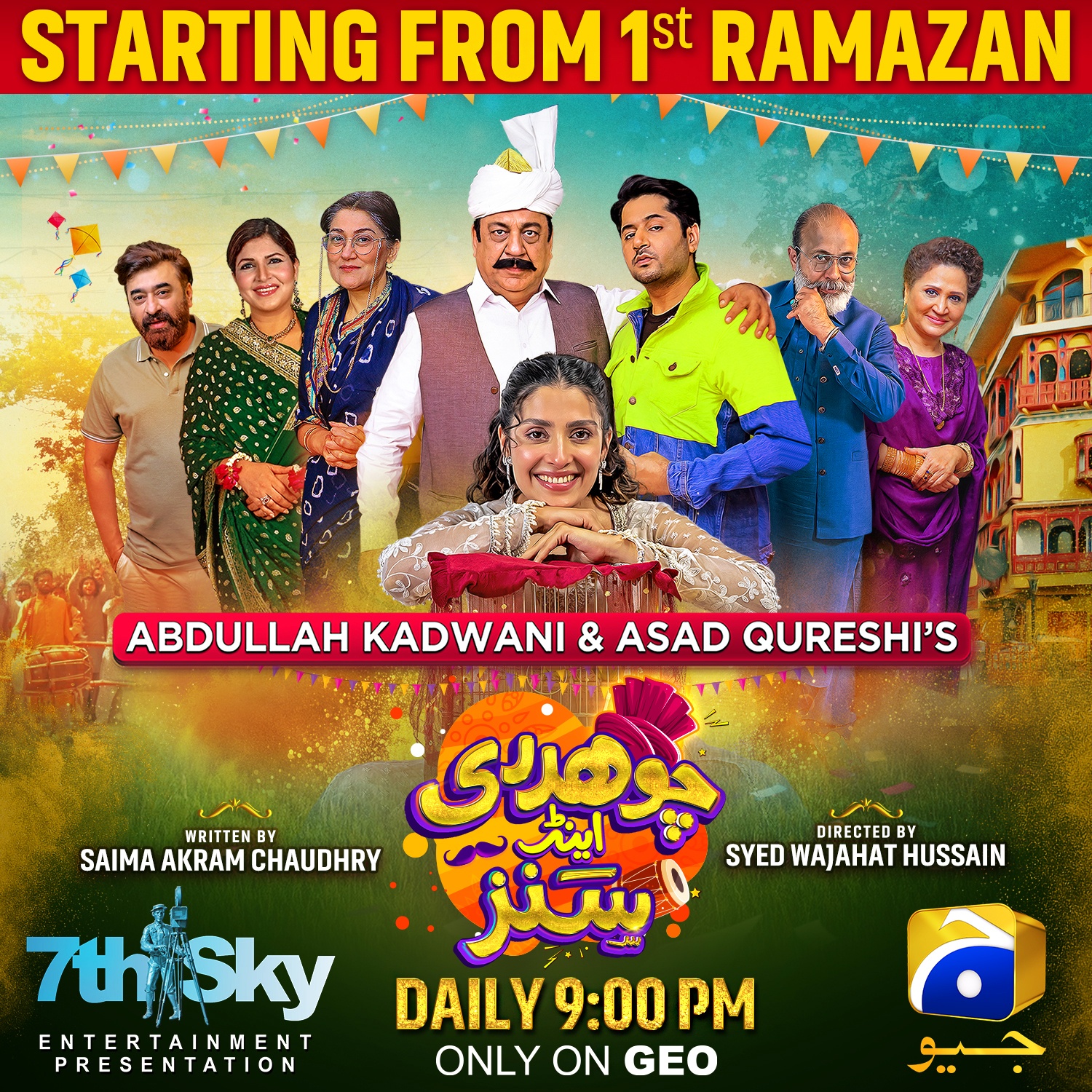 With Ramzan comes the highly anticipated mega drama serial "Chaudhary and Sons" starring Ayeza Khan and Imran Ashraf in lead roles. The romantic comedy has been produced by Abdullah Kadwani and Asad Qureshi and is written by Saima Akram Chaudhary who previously wrote Geo Entertainment's popular Ramzan series "Ishq Jalebi" last year. The series has been directed by Syed Wajahat Hussain who has recently delivered a mega project like "Khuda Aur Mohabbat" in 2021. With such an esteemed cast and crew on board, we're sure we're in for a treat! The promos released have us waiting for the release of the show anxiously, the glimpses that we have seen so far promise us of an entertaining series which ticks all the right boxes from comedy and drama to romance and friendship. The overall impression of the show appears to be grand, impactful and engaging.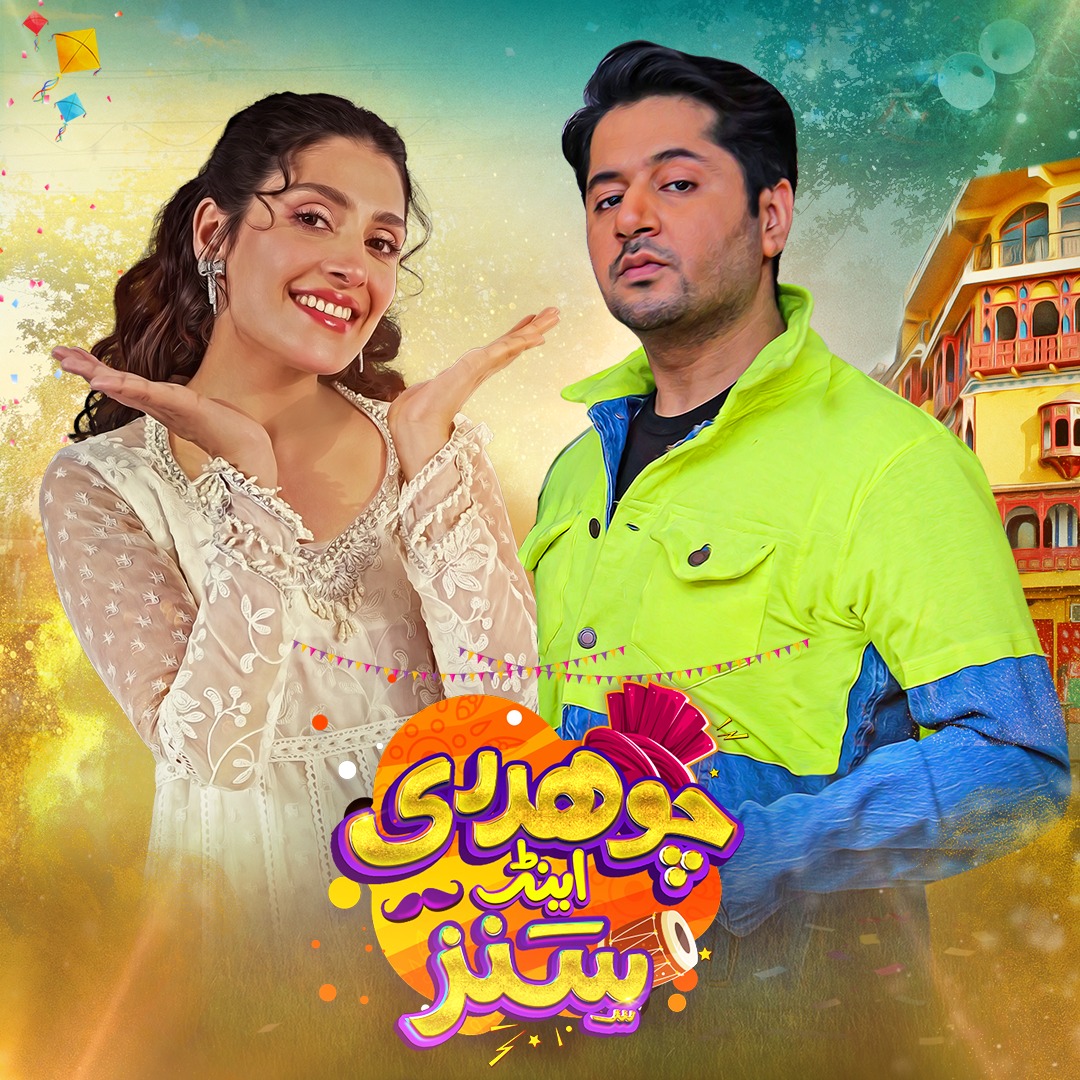 About the story, the drama showcases a family reunion with various twists and turns coupled with drama and comedy. The family's head Dildar Ali was proud of the fact that no one in his family ever married outside their immediate family until his own daughter, Sabahat, which led him to cut all ties with her. After Shabahat's demise her daughter Pari played by Ayeza Khan joins the family without revealing her identity.
The romantic arc of the show is between Pari played by Ayeza Khan and Imran Ashraf who plays the role of Bilal Chaudhary. From the looks of the teasers and OSTs, both Imran Ashraf and Ayeza Khan are promising us an energetic and refreshing performance, both characters are full of life and entertaining. The promos ensure that we will be glued to the screens enjoying the epic comic timing of the romantic duo that is oozing great chemistry.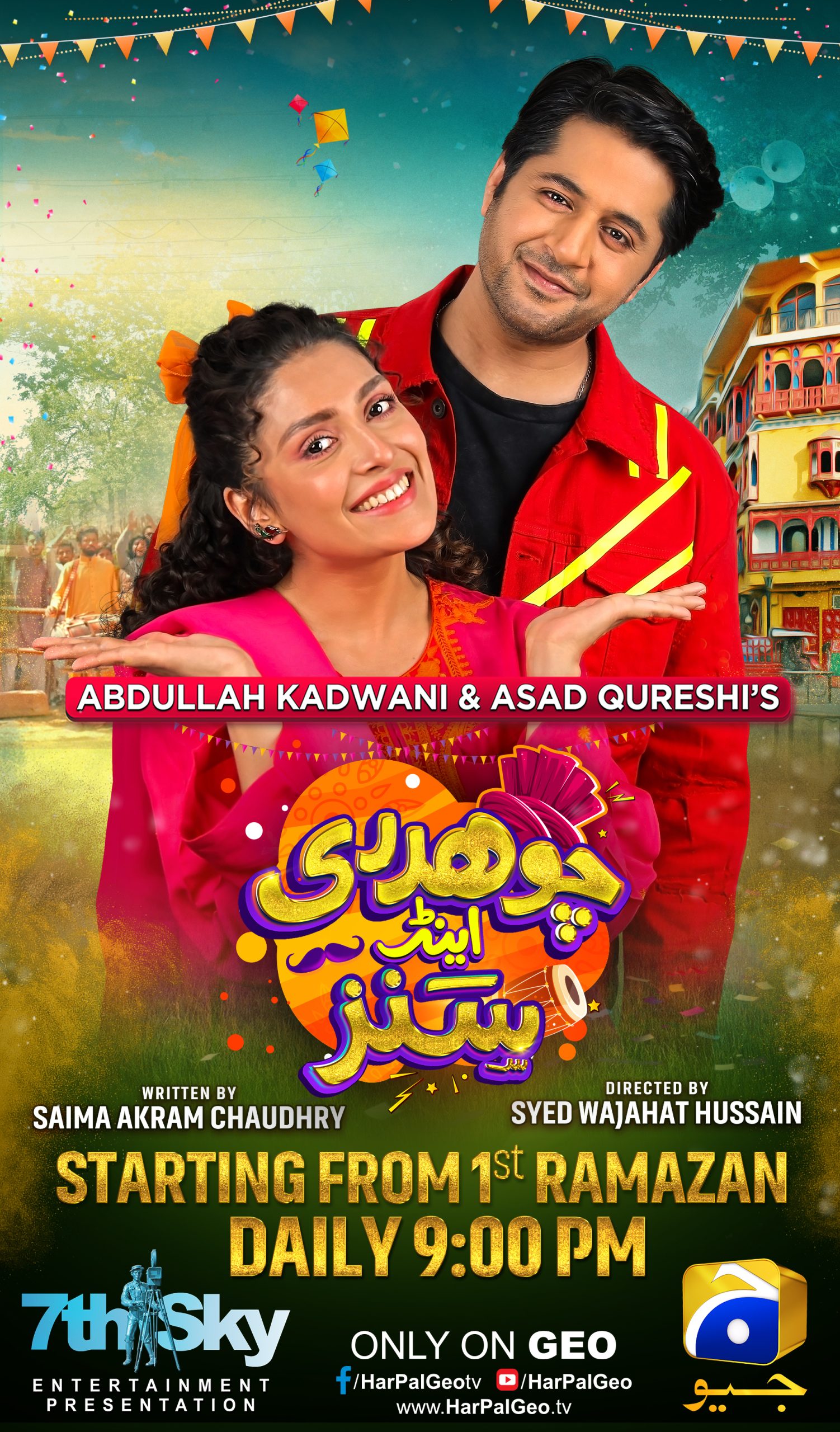 Apart from that veteran actor Sohail Ahmed also makes a comeback with Chaudhary and sons. His interaction with his love interest in the show played by Shagufta Aijaz also has the audience excited. Furthermore, Irsa Ghazal will be seen in a promising new look gripping the viewers.
Adding to the the light hearted story, the superb visuals shot intercity and on outdoor locations add to the overall vibe of the show. The OST is also garnering a lot of attention giving the drama a contemporary feel.
Apart from the aforementioned actors we will also be seeing Yasir Nawaz, Ashraf Khan, Asma Abbas, Noor ul Hassan, Usman Peerzada, Beenish Chauhan, Madiha Rizvi and Saqib Sameer in prominent roles.
The show starts airing on Geo Entertainment from the 1st of Ramzan and will air daily at 9 pm. We can't wait to see the story unfold!