Which is the ideal top layer for our bed? Continue to read to discover our findings regarding the age-old debate.
Here's what we have up till now.
When shopping for the perfect bedding, there are numerous questions that will cross your mind. What size are you looking for? What's the best fabric or which color suits your bedroom setting?
All these are easy to answer. The trickier one however is whether you want a flat or a fitted sheet?
Well, we are stuck in the same dilemma! And that is why we have decided to pen down our thoughts and findings on all things sheet related. Let's figure this out together shall we!

What is a flat sheet?
The flat sheet, also called the top sheet (to avoid any more confusion on your bedding journey), is a sheet of cloth that spreads over the mattress. You can drop it loose or secure it under the mattress. It has a stitched seam to prevent the material from unravelling while in use. A flat sheet is traditionally placed on top of a fitted sheet and sits just under your duvet.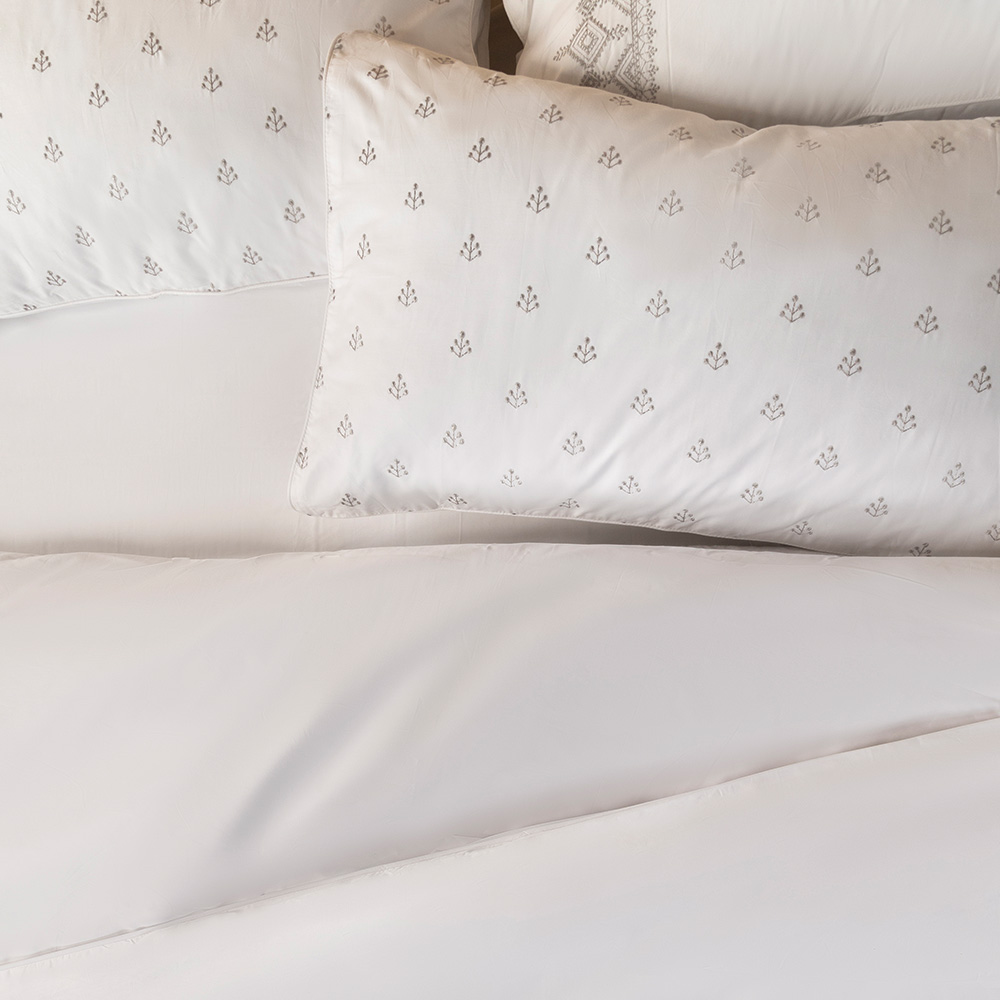 To your delight, a flat sheet offers the following advantages:
In a world where hygiene has never been more important than today, a flat sheet offers great washing convenience. It can be easily removed and washed off of any harmful contaminants that might pile up on your bed.
It's a summer staple you simply cannot resist. Its cotton construction makes it supremely soft and breathable, giving you a comfortable and relaxing sleep.
In hot & humid Pakistani summers, a flat sheet can also be used to cover yourself while you sleep.
The core idea is to combine a flat sheet with a fitted sheet to layer the ideal bed. But it's also common to only have a fitted sheet on a bed, ignoring the flat sheet altogether.
This brings us to our next point.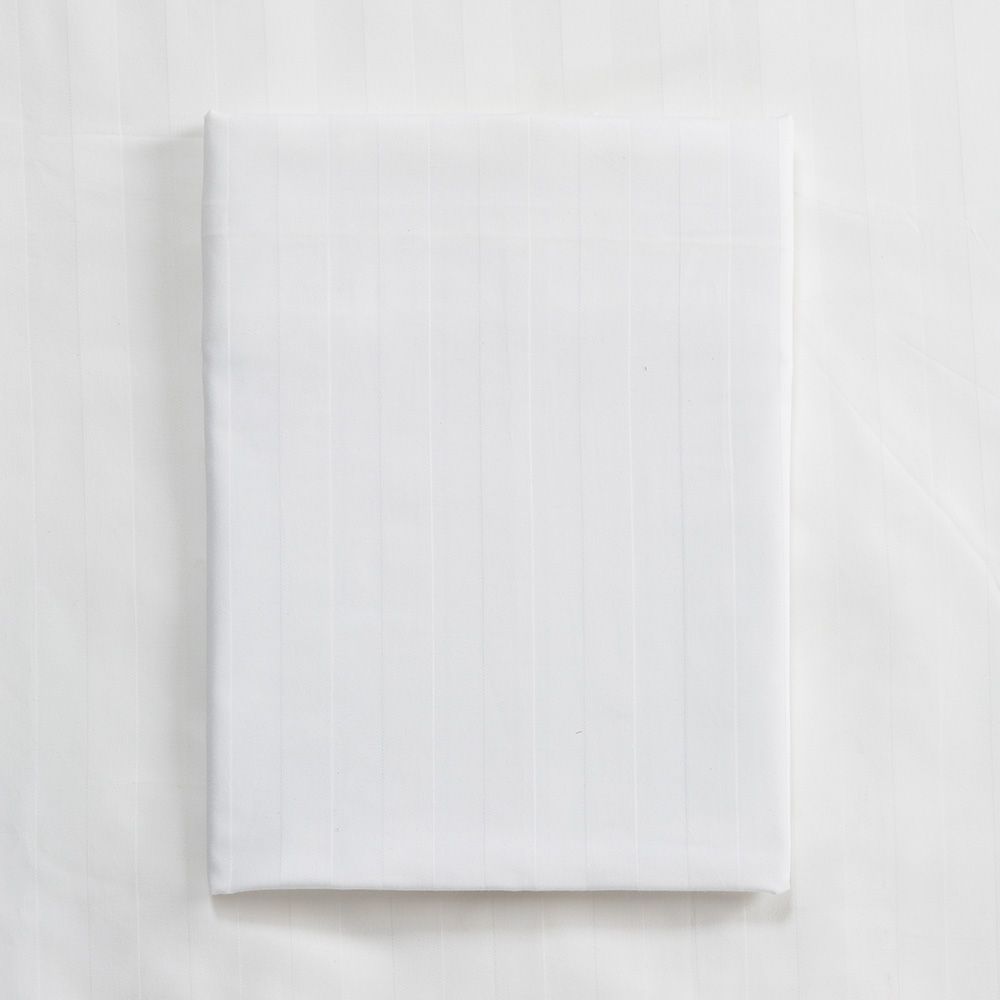 So, what is a fitted sheet?
Otherwise known as the sheet you don't know how to fold (BTW Ideas Home has a comprehensive video on how to fold a fitted sheet. Check it out here), a fitted sheet is what separates you from your mattress. It is a neat and comfortable layer that has elastic bands sewed into the seam of the fabric to keep it from moving or coming off.
Say hello to a blissful slumber!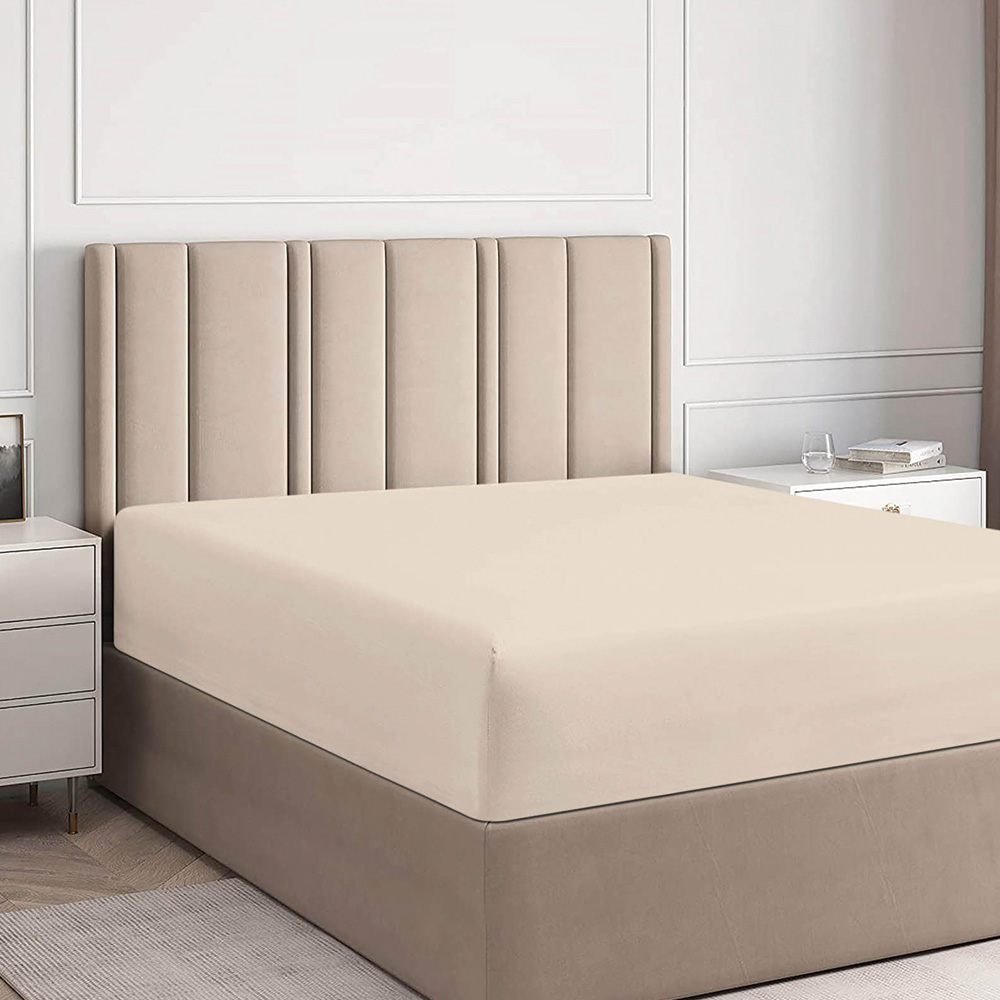 Made from 100% cotton and a thread count of T-150, fitted sheets from Ideas Home are highly durable, soft and comfortable. They offer great value for money!
Added reasons for investing in one;
Fitted sheets help protect your mattress from nuisances such as stains, tears or rips. Your mattress is the most expensive part of your bed, so treat it with respect!
You can put a stop to ill-fitting bed sheets and late-night scrambles to get your bed sheets back on the bed with a fitted sheet in place.
Ease of dressing your bed is a huge point to consider. With little time on your hands to make your bed every morning, a fitted sheet is a great fix.
Now that we have the differences down, let's talk about buying the right product from the right place and there's no better name in the market then
Drum Roll….
Ideas Home!
Whichever route you go down, fitted, flat or both – trust Ideas Home to deliver perfection to your doorstep. With a wide selection of colors, thread counts and sizes, you can create the perfect look and sleep soundly every day.
Here is how to perfectly layer a bed, Ideas Home style:
Start off by pulling the elastic corners of the fitted sheet over each corner of the mattress.
Then comes the notorious flat sheet. This goes over the fitted sheet and under the duvet.
Layer with a beautiful duvet or a comforter.
Finish off with pillows. It is recommended to match at least two pairs of shams with your duvet cover, next comes your sleeping pillows and then you can always add more decorative cushions to complete the look.
With Ideas Midsummer sale in action, you can buy your favorite home products at up to 70% OFF. Scrolling their website, you will find hundreds of home reno products for the new season. Pillows, cushions covers, duvets, you name it the brand has it all and that too at ravishing discounted prices.