Our cricket team has been under the spotlight since a while now as it has repeatedly disappointed fans all across the globe. Where cricket once again came to Pakistan and managed to bring life back to the stadiums at the same time the performance of our players stayed very poor and clearly it seemed as if the cricket team needs a good amount of improvement.  Wasim Akram's leaked video?!
Recently a video leaked on the Internet, where Wasim Akram was seen talking about the how badly the cricket team needs a change and regardless of all the efforts and 'ragra' the performance of the cricket players is not improving. In the video, Wasim Akram mentioned that a whole new approach is needed to bring a good change as the old techniques are no longer bringing any positive change. The video made waves on the internet and was shared on all social media networks overnight.
The video got a lot attention as the former captain was heard saying "Soch badalne kay liye tareekay badalnay partay hein, kuch naya karna parta hai". The other person in the video when said that "Yeh ragray khatay rahien gay", Wasim Akram replied, " Samaj nahi aati, baatien bari bari aur performance zero".
As the video got viral overnight many came in support yet some gave a negative feedback as well.
Things took a turn Shoaib Aktar came up with a tweet where he posted the video and said that he is in support of the video and Wasim Akram and thinks that a great amount of change is needed in our cricket team.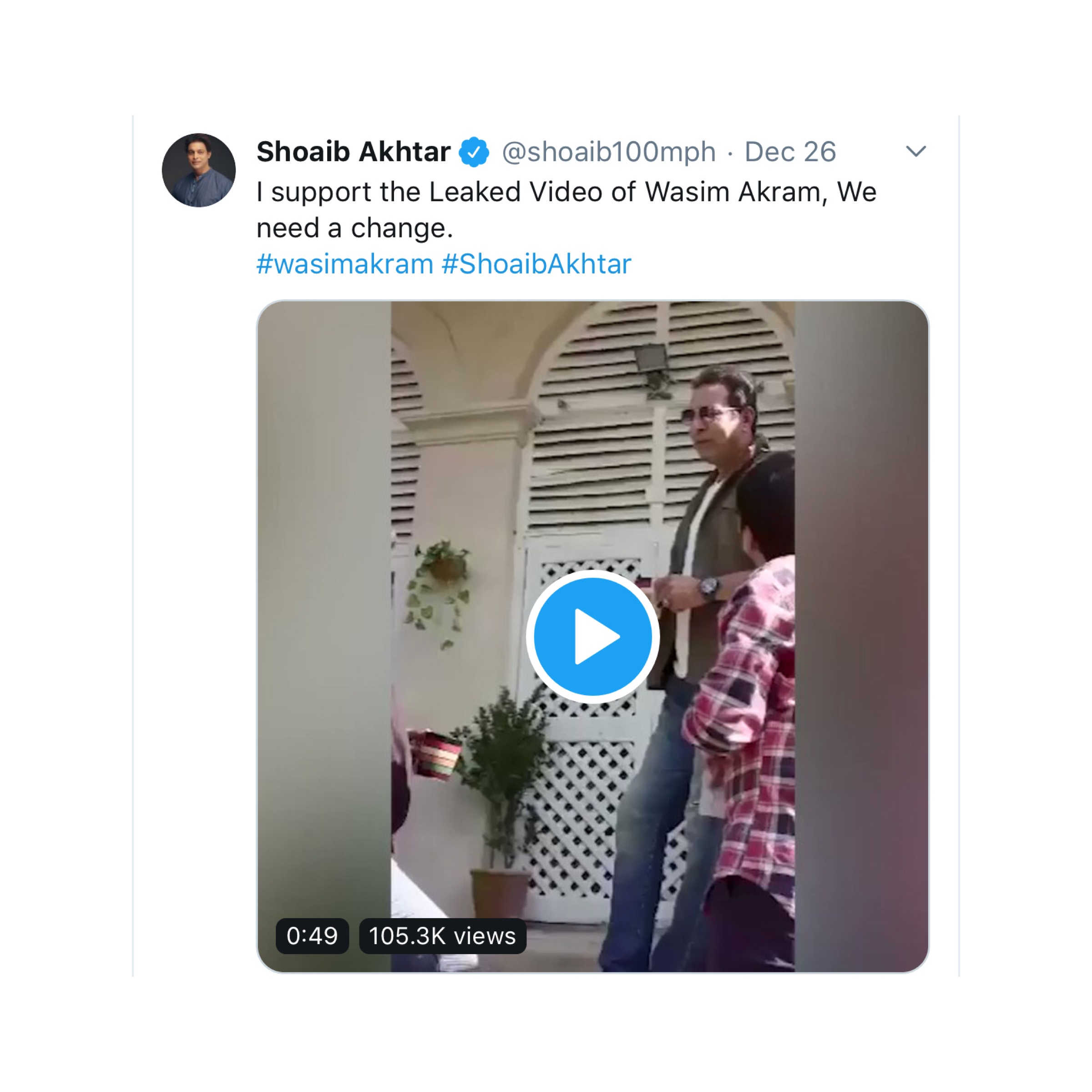 With people speculating the video, with some thinking that it is just a publicity stunt and some assuming that the video just got leaked, Wasim Akram took on social media to not to share the video as he will be doing an official press conference today at 8:50 pm to answer all the questions regarding the video.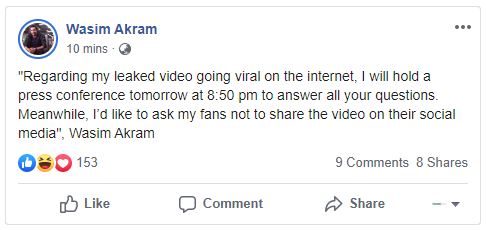 We hope the press conference is all about bringing the much needed change in the cricket team!