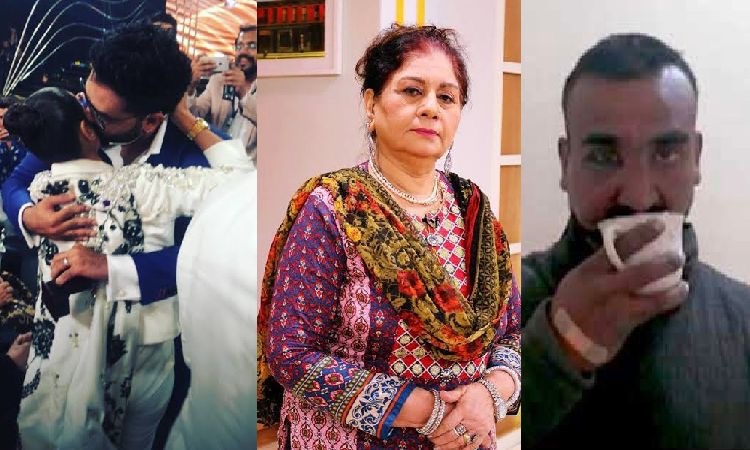 2019 brought to us a ton of videos aired on the national television which went viral, so it only made sense to compile the best ones to wrap up the year in the best of spirit!
1. When Bilawal Bhutto said, "Barish Ata Hai tu pani Ata Hai"
While the intention of the dialogue was towards highlighting the complexity and intricacy of the situation, the meme Gods decided to take the opportunity to turn it into content for crazy memes, making it go viral!
2. When Mrs Khan said, "Apni Lallo Mat Chalao!"
Mrs Khan, a match-maker by profession, landed herself in hot waters when her strong words of advice to young married women turned offensive on a live show and ultimately went viral.
3. When Mufti Kifayatullah said, "Wiki cousin hai Jemima ka."
This video clip of Mufti Kifayatullah went viral in which he claimed that Jemima was cousins with the owner of Wikipedia, Wiki!
4. When Yasir Hussain smothered Iqra Aziz with Kisses
This duo was already on the hot couples list of 2019 when Yasir Hussain made it official by propsing to Iqra Aziz publicly on a live awards show only to have gone viral for the post-proposal kisses!
5. When Wing Commander Abhinandan said, "Tea is Fantastic."
Indian Wing Commander's, "Tea is fantastic" went viral as the commander praised thae of hospitality for the Pakistan Army!
https://www.youtube.com/watch?v=CZBJPQfsxU0
6. When Mehwish Hayat was Awarded With Tamgha-e-Imtiaz
The Punjab Nahein Jaungi actress was awarded with the prestigious award Tamgha-e-Imtiaz which certainly marked as the most unexpected win of the year leaving many pleasantly surprised.
7. When this Pakistani Cricket fan expressed his deep disappointment!
This fan of the Pakistani cricket team went viral after he expressed extreme disappointment in the Pakistani cricket team's diet and fitness habits!
Did we miss out on your favourite viral video? Let us know by commenting on our Instagram page!