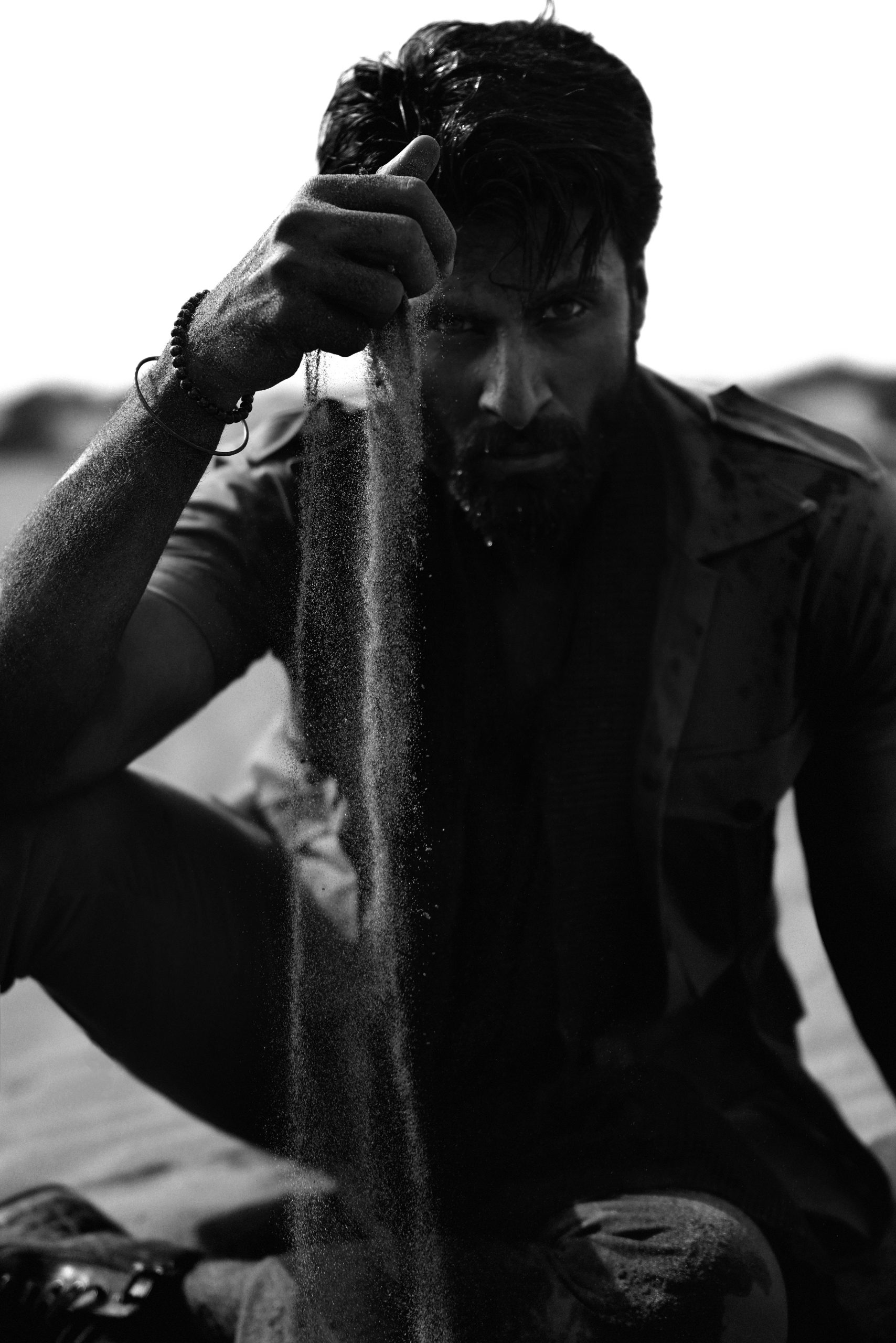 Emraan Rajput's menswear has been a fashion staple for over a decade. From their clean cut suits to their culturally pleasing sherwani's that complete all occasions, Emraan's eye for detail in allowing their clientele to look and feel their absolute best has been the sole reason why the brand shows no signs of slowing down.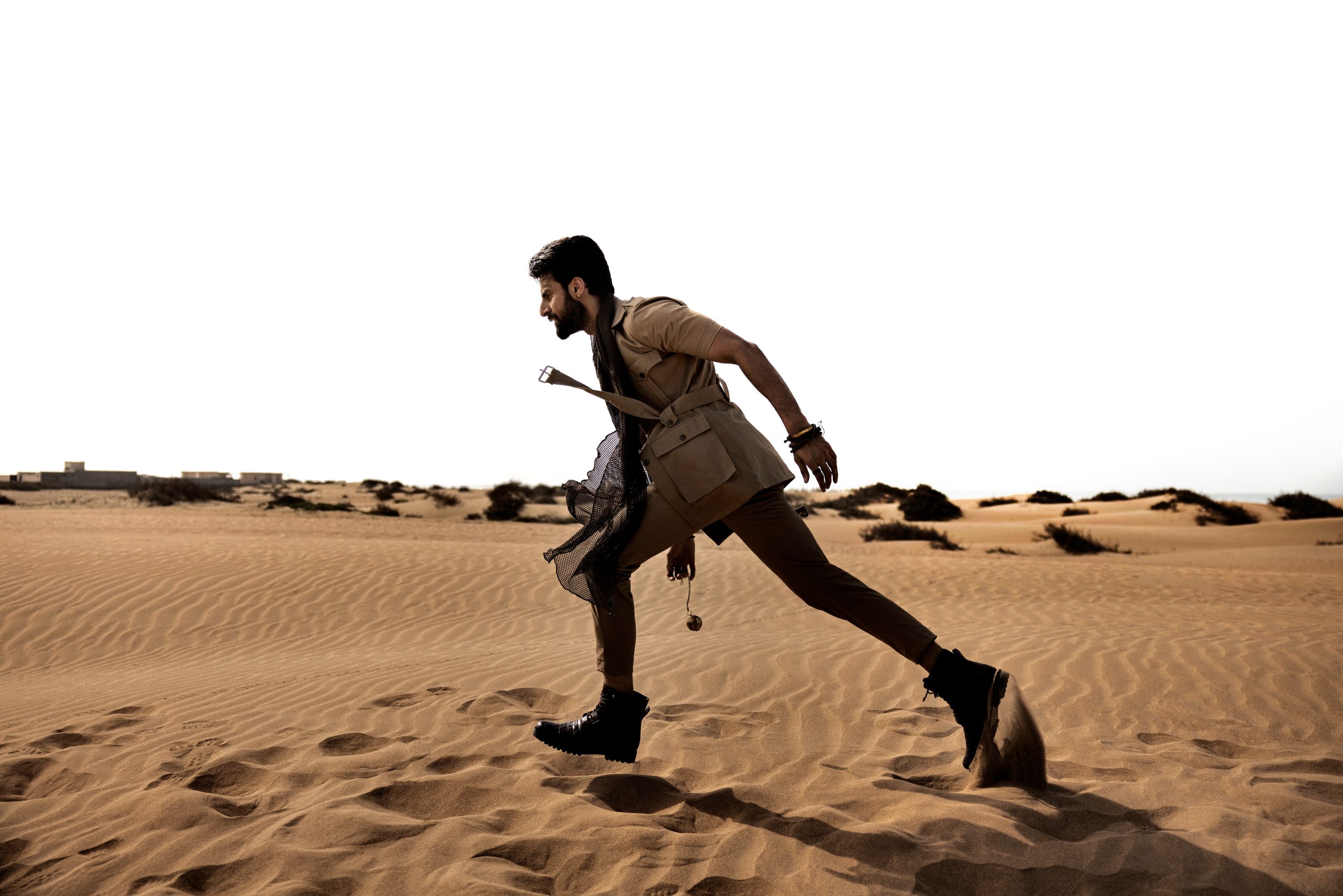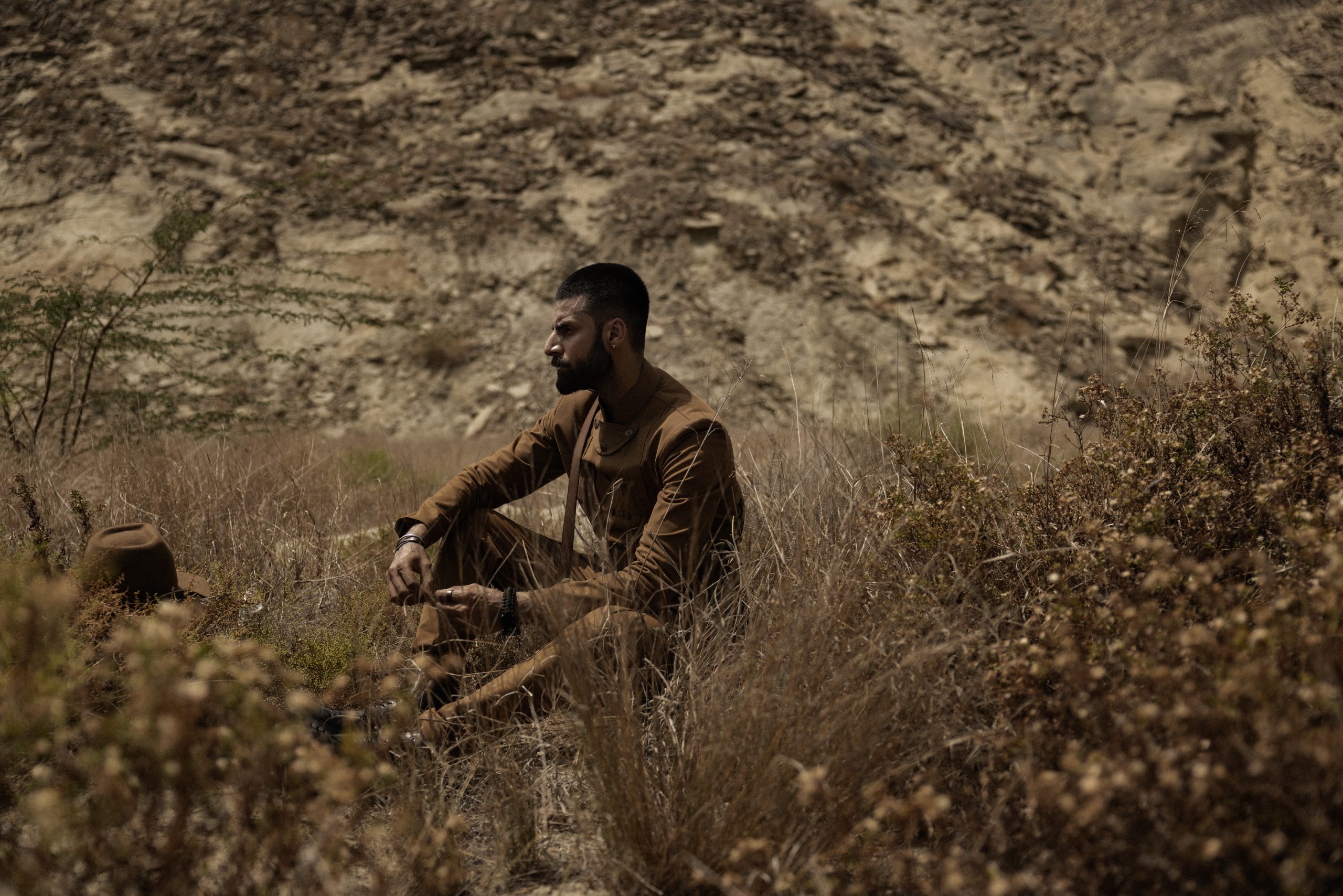 While their brand focuses primarily on churning out conventional menswear pieces, there are moments where the designer surprises us all with editorial shoots that are carefully captured and wildly appreciated in all fashionable respects. Their latest shoot, Vigor, is one that naturally caught our eye in more ways than one.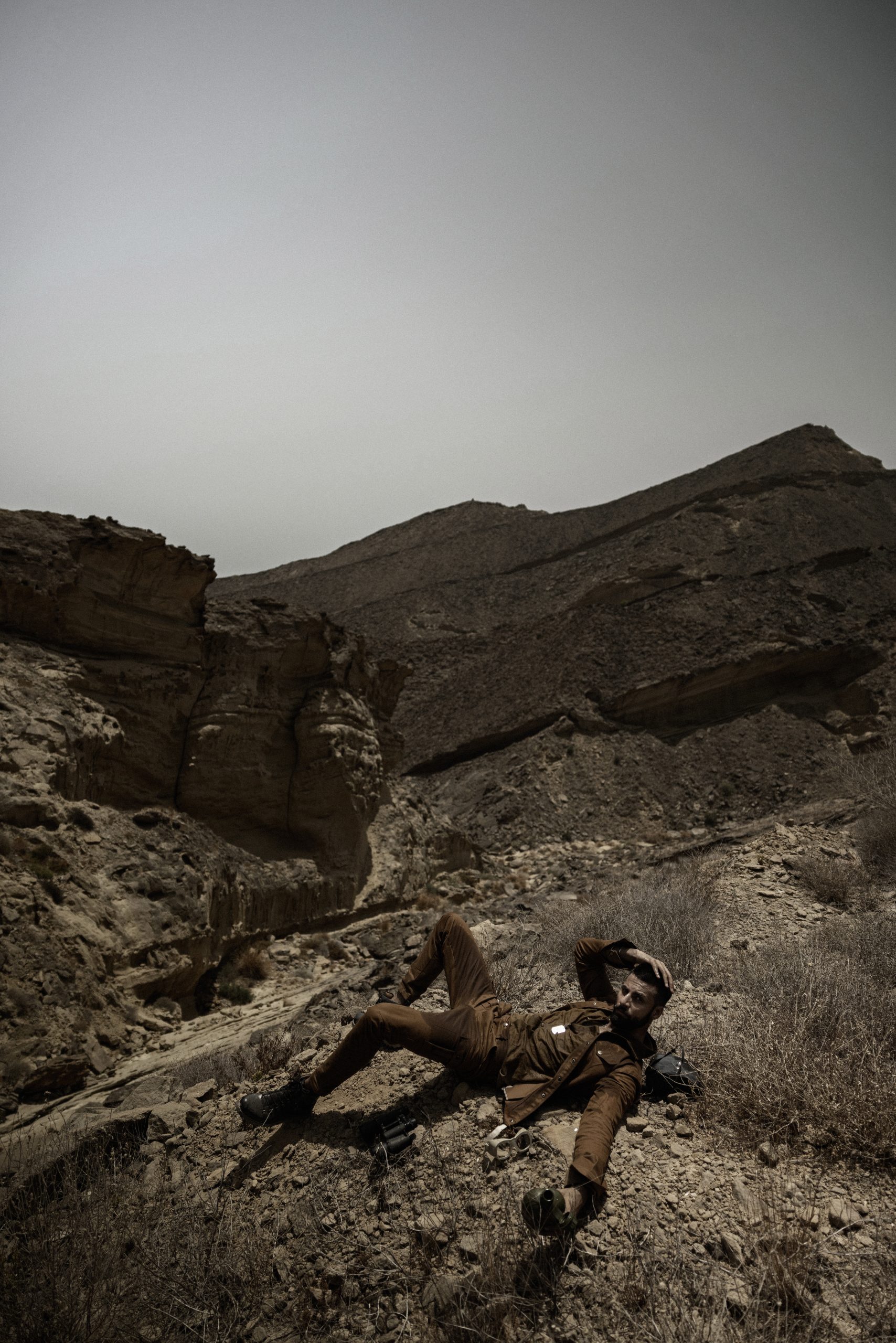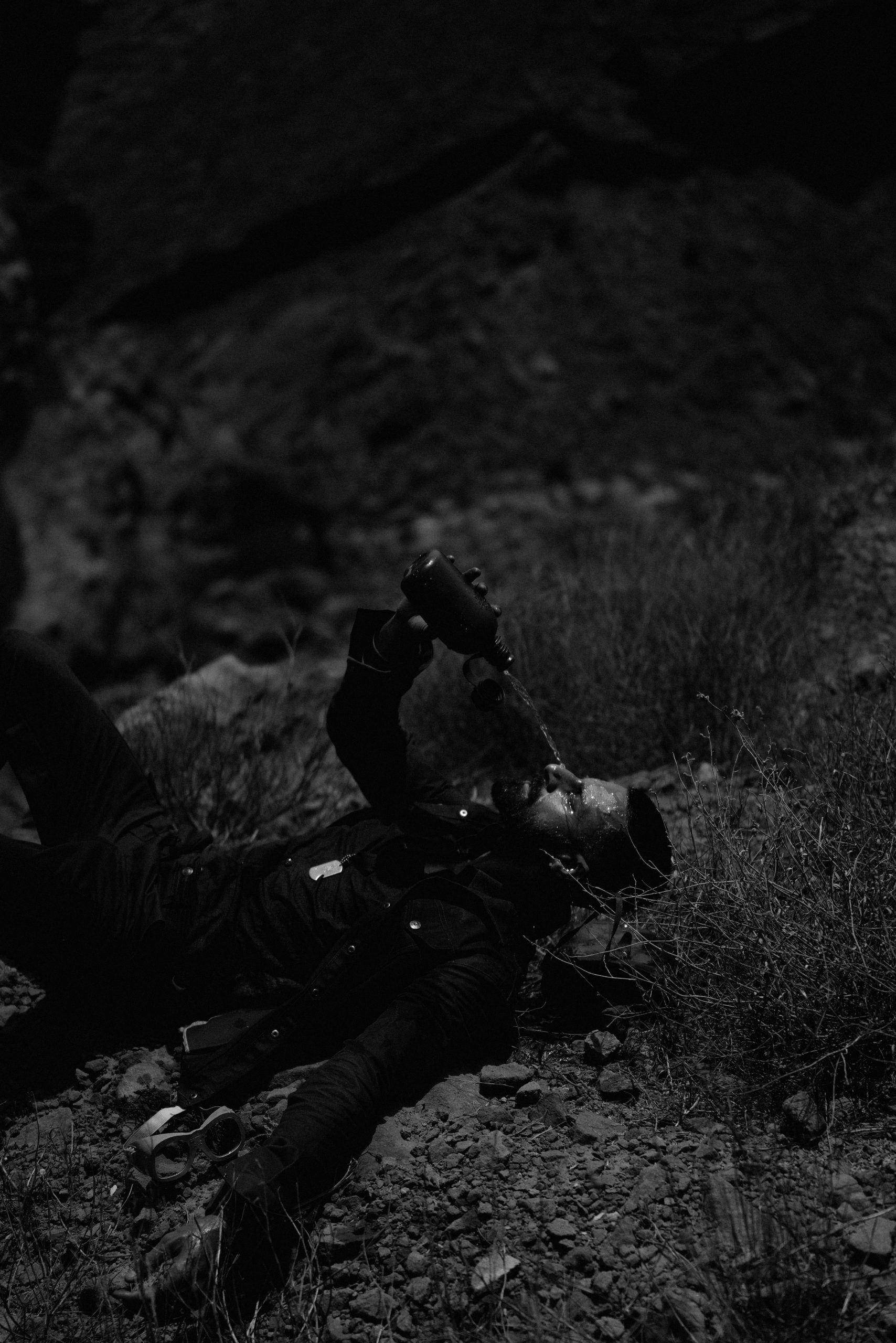 The shoot centers around model Suleman Hussain, who wears a well-fit safari suit of sorts. Covered in dust and sand, the candid shots of him (shot by the immensely talented Shahbaz Shazi) tell the story of the human need to persevere despite harrowing circumstances.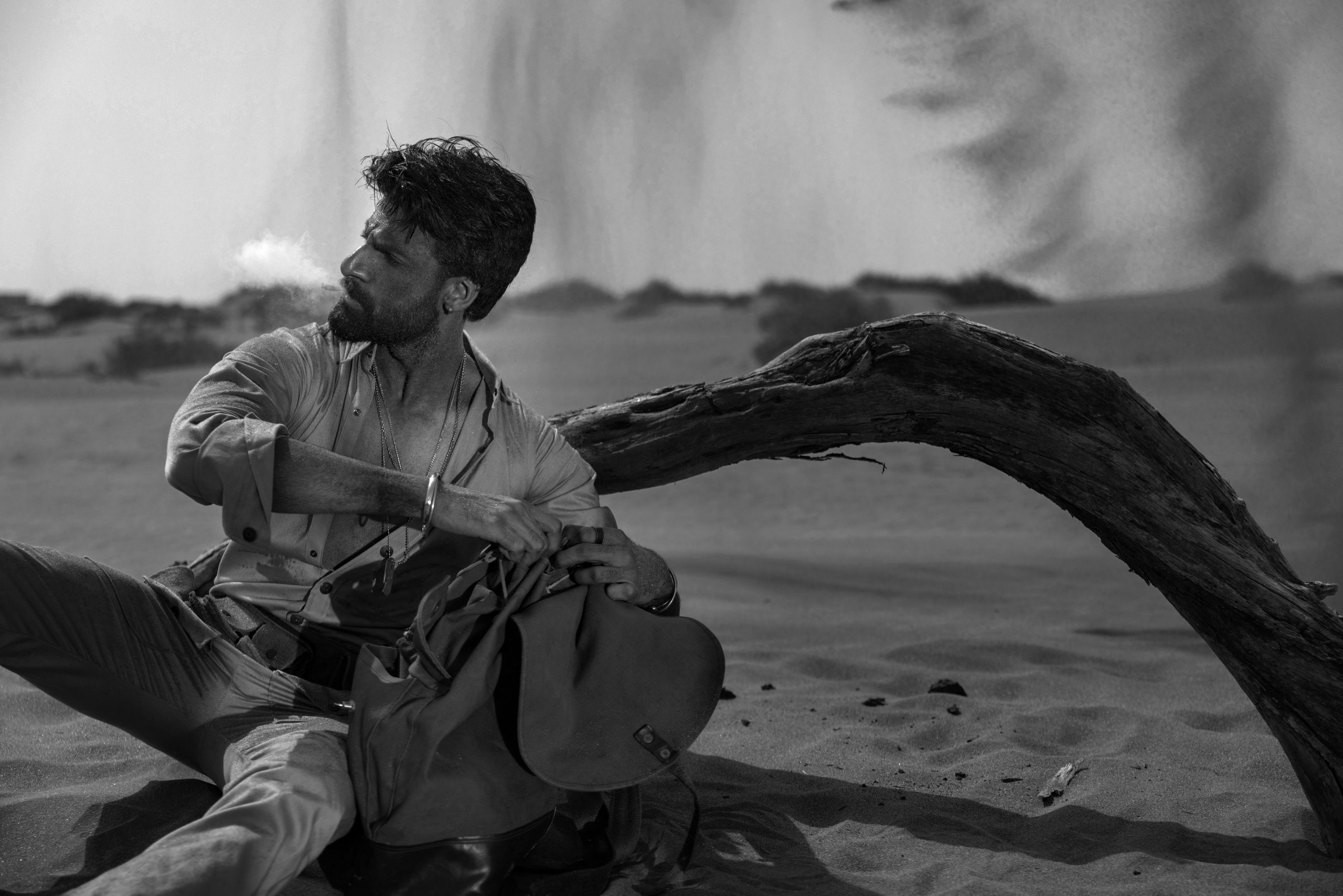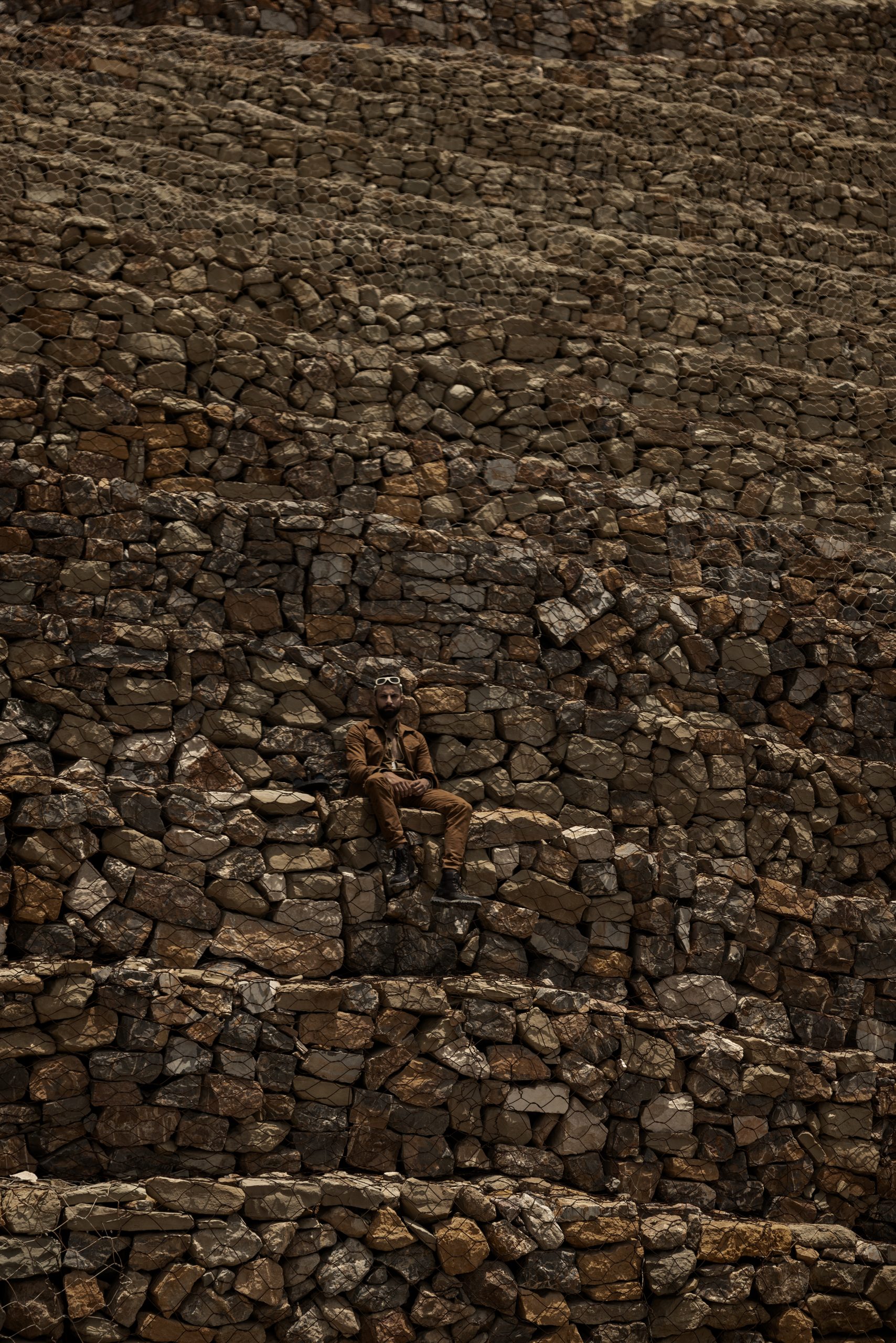 The story revolves around a nomad who is stranded in a desert with no shelter or sustenance in sight. Suleman, brandished in silver jewelry and boots from Gomilla, holds the expressions of someone who will persevere no matter the odds. From the shots of him running amongst the sand to scenic images of him on hilltops overlooking his apparent fate.
The transformation remains apparent as there are images of him cutting his hair to then becoming clean shaven. All in all, Vigor by Emraan Rajput is an exemplification of how transformative and poignant fashion can and should be.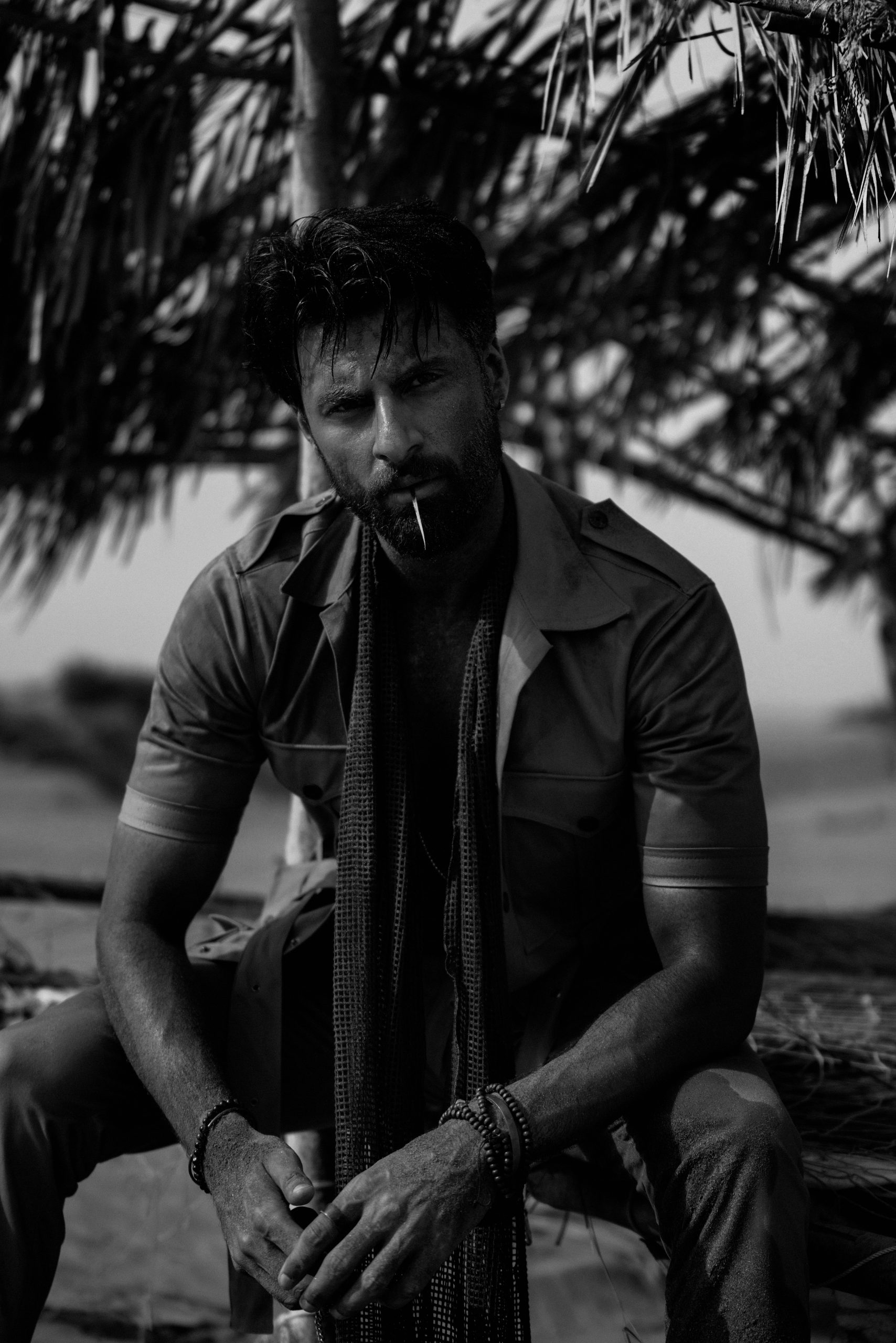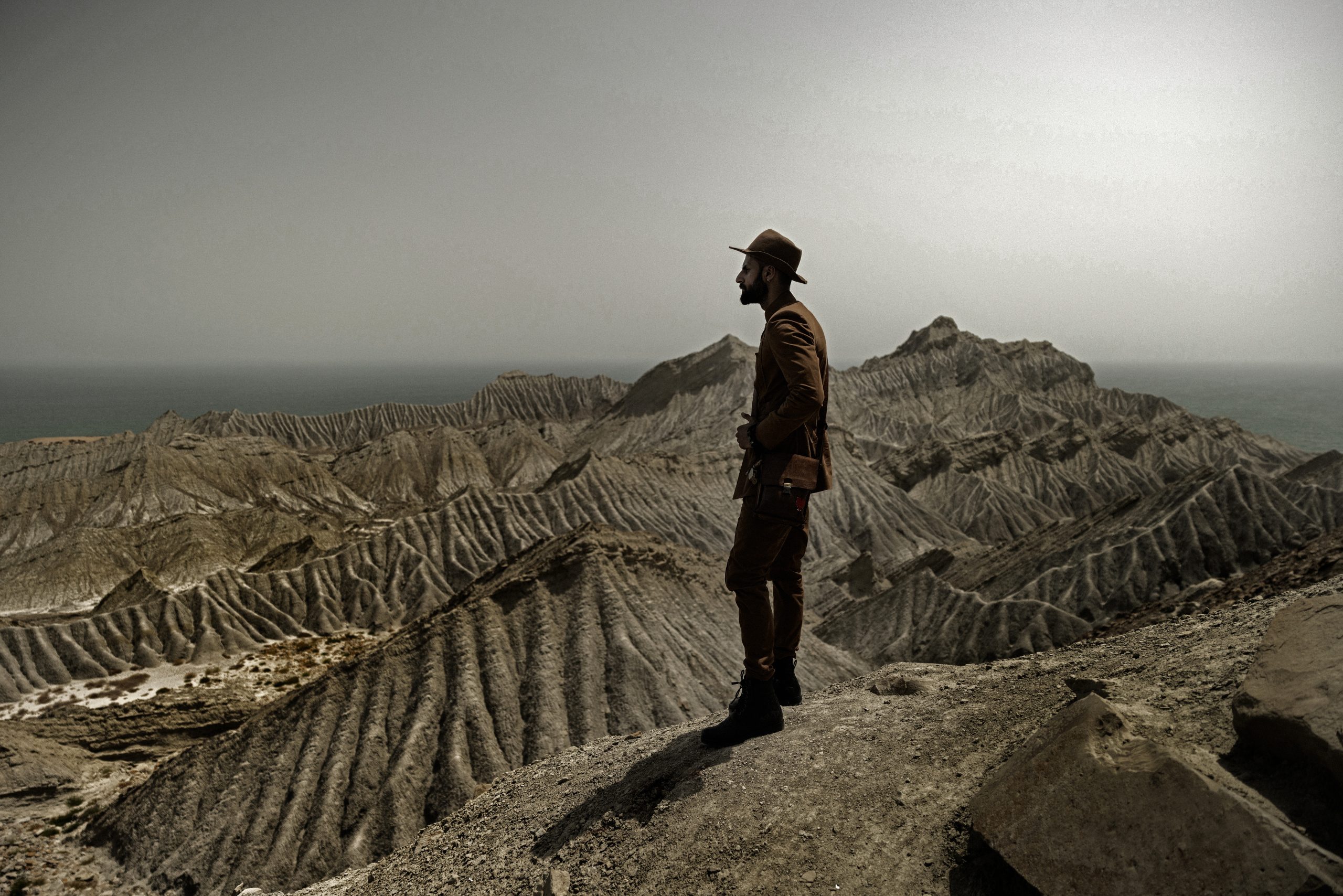 When asked to share more details about this poignant piece of art, designer Emraan Rajput had this to say,
"Vigor was a concept that was carefully designed with a lot of care and consideration and while we were shooting, I felt that same level of care and consideration from the entire team. Shahbaz Shazi was such a source of support. Not just with his photography but with his art direction and his attention to detail and even when it came to cutting Suleman's hair, he really pulled through for that.
NGent's grooming was on par with everything we wanted to achieve and capture. Saad Amjad's art direction brought to life the entire aroma of having a nomad be stranded in a desert so much so that the entire crew felt it while shooting. Shahzad Riaz and his entire team were the creative force behind it and their creativity is wildly inspiring.
And saving the man of the hour for last, the whole concept in all its entirety wouldn't have been captured in this way had it not been for the passion and feeling that sprung out of Suleman Hussain. His exceptional professionalism and his ability to push the boundaries is what brought Vigor to its entirety. I mean cutting his hair and leaving with a buzz cut is something I've never seen any model prepared to do, and that's something that'll stay with me. None of this would have been possible without the help of this fantastic team and their efforts."  
It's not quite fashion if it doesn't seem to tell a story and this extraordinary shoot tells one in all its entirety. And who better than the menswear virtuoso Emraan Rajput to bring it all about in the most carefully constructed way.