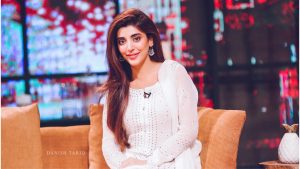 Urwa Hocane in an exclusive interview with Wasay Chaudhry on his show "Ghabrana Mana Hai" (aired on Ary Digital ) revealed that she regrets leaving "Meray Pass Tum Ho" . She was offered the role of Miss. Hania which was later performed by Hira Mani and the drama turned out to be a block-buster. 
She further said that she shot a few scenes for the drama but then started working on her upcoming film Tich Button (which is also Urwa's first production) as Nadeem Baig called her and said that Mohammad Ahmed Sahab, who was playing the role of her father, had to leave for Canada so she had to spare a week to shoot her scenes with him.
"At that point, it was impossible for me as I was so caught up in production work. So I had to leave the project because of the date clash and I regret my decision," said the actor.
Urwa said that it is the biggest regret of her life that she decided to leave the drama which turned out to be a block-buster with being screened in cinemas with sold-out shows. Her role was played by Hira Mani for which she received a lot of appreciation and she proved herself to be one of the finest actresses in the industry. 
She appeared on the show wearing an all white traditional attire and we must say that completely looked stunning. She kept her makeup look very subtle yet glowy paired with some traditional jhumkas. 
When asked about her upcoming film, Tich Button, she said that the film will release once the cinemas are fully operational. We wish Urwa all the very best for all her upcoming projects. 
Here is the link to the interview: