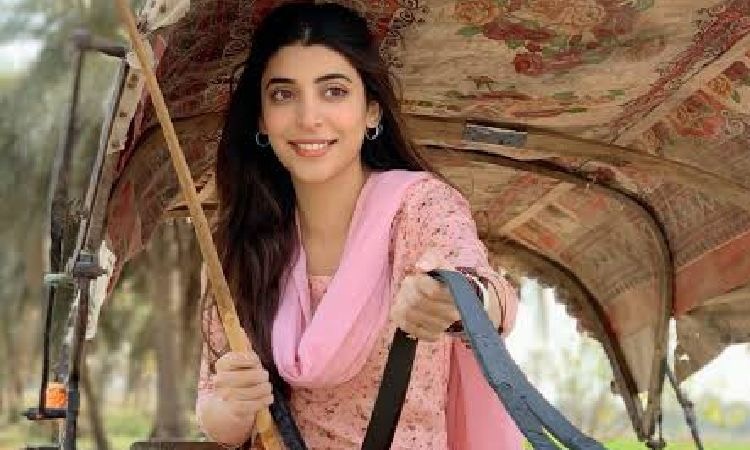 Imran Ashraf's 'Mushk' just aired it's 8th episode and it's safe to say, the drama serial has the audience hooked! Usually drama serials begin to fade out after the first 3 to 4 episodes but Mushk has continued to keep the audience engaged so far.
Read more on Mushk here.
One of they key reason why many were looking forward to release of Mushk when it was first announced was the return of Urwa Hocane to TV screens after a period of four years. She was last seen in Udaari in 2016 alongside Farhan Saeed and Ahsan Khan.
Urwa plays the character of 'Guddi' in Mushk. Guddi is apparently a grey character who has both positive and negative sides.
Fans and followers of the actress have been ecstatic to have her back on screens. Here's what they're saying on social media:
Urwa Hocane is nailing #Mushk and how. For the first time, I am liking her acting so much. Also, her look is amazing.

— 𝘈𝘴𝘱𝘪𝘳𝘢𝘮𝘥𝘰𝘤 (@DadiKiKulfi) October 1, 2020
Ah Urwa's looking so gorgeous in the parrot green clothes!! And just her look in the show, major girl crushing! 😍😍#Mushk

— T (@WhyNot_Mee) September 22, 2020
Unsympathetic guddi is my favourite. @VJURWA Urwa at her finest!! #mushk https://t.co/383UkWN4mi

— Komal Bedi🇮🇳 (@Komalbedi171) September 16, 2020
Don't want to jinx it but Mushk is good and Urwa Hocane is a charmer!

— Czarina V (@morallygrayy) September 13, 2020
Love the variety of themes explored, the flipflopping of characters & their moral ambiguities. Urwa Hocane, Zara Tareen, Ahson Talish, Osama Tahir are brilliant. Love the show! #Mushk

— Mahwash Ajaz 🇵🇰 (@mahwashajaz_) September 8, 2020
I want to know about Guddi's background. Urwa is such a treat to watch on screen, her energy makes the whole thing sooo refreshing.
Please tell me more about Adam. Absolutely loving Imran Ashraf in this new role.#Mushk

— Adambaizar (@adambaizar) August 31, 2020
Wished to see more of guddi #Mushk

— I M R A N 👑 (United We Win🦁) (@ImranAshrafFan2) October 3, 2020
By the looks of it, the audience is absolutely in love with Urwa's character Guddi in Mushk. Her energetic performance in the drama serial has undoubtedly charmed its way into many hearts. On Urwa's part, what a fantastic comeback, indeed!
Are you also following the drama serial? What are your thoughts on Urwa's performance in Mushk? Let us know by leaving a comment on our Instagram page.