Beauty is limitless and behind your favorite beauty looks is a genius makeup artist. With our society that is evolving day by day there has been a massive change in the makeup industry as well. Some of the great makeup artist brought the concept of less is more, be it for a bride or a model. Makeup artists showed how one can look extremely beautiful by just enhancing their features and not opting for a caked up face, looking fake at the end. The whole concept has been changed through some of our famous makeup artists who brought this awareness that the foundation should be light, of your own shade, and super natural. The even taught our women through various shoots, dramas, adds and brides that you cannot always pair heavy eyes with a  bold lip color, one of them has to go subtle, so these small changes have actually made a huge change and we can't just thank our makeup artists enough for this.
When we talk about creative makeup artists, Shoaib Khan is one of the famous and amazingly talented makeup artist who has made waves on the internet recently. Shoaib is not only a great makeup artist whose work has been gracing the fashion magazine covers and has another talent as well.
https://www.instagram.com/p/B21F3DGFVO5/
https://www.instagram.com/p/Bz_i3U3lFPU/
Shoaib has recently started uploading some of glamorous transformation, starting from Priyanka Chopra which was just for a good laugh.
Some of his wicked transformations  just shook us and the internet just couldn't stop praising him for his remarkable work.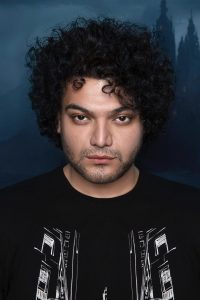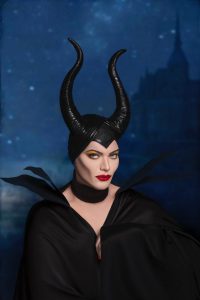 In conversation with the celebrity makeup artist, Shoaib Khan
What inspired you to become a makeup artist?
Beauty always attracted me and I always search for beauty in everything so that's what inspired me to learn the skills of makeup and perfecting beauty.
When and how did you get this idea of doing transformations?
I enjoy doing these transformations and I never did  them for  publicity. I just share with everyone how I look at myself as they're just a self-expression.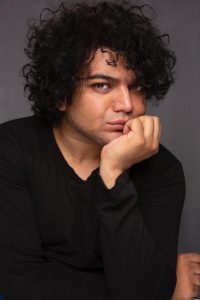 There is a lot of appreciation but at the same time there is a lot of negative criticism as well, how do you deal with it?
I don't bother, I have only this one life to express myself to my very core. If I'm not doing it now then when?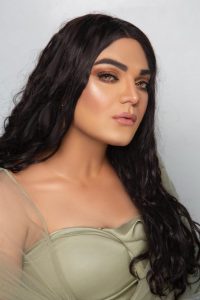 Are there any more transformations coming up?
Yeah! It's just the beginning! There's a lot more to come.
Who do you next want to transform like?
It's a secret but it's going to definitely something very creative and worth the wait!
What are the biggest challenge makeup artists have to face?
The environment of the  society that we live in. Where the society has evolved a lot, I think still there are some things and some mind sets that need to change.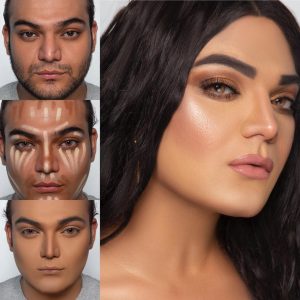 Tell us what do you love most about Make-Up?
The way makeup changed my life and the way it helped me grow and express myself through my creative work is I think I like the most about it. Makeup can change anyone's life, like it did mine.
Tell us What Three Makeup Item Should No Woman Leave Home Without?
Mascara, lip tint and whatever product you use for your eyebrows.
As you know today's woman is busier than ever. What is the easiest/quickest way to turn a day/work look into something that works for a dinner/night time event?
Less is more and you can easily glam it up by just applying kajal and smoke it out with any brown shade.
As the winter season is coming any tip you would like to give us?
Moisturize! Moisturize! Moisturize! I just can't tell you how important it is to moisturize your skin as it is the first step for a flawless makeup.
Any message to the aspiring makeup artists?
Believe in yourself! If I can get here where I am now, anyone can!
https://www.instagram.com/p/B2a9B5HlibT/