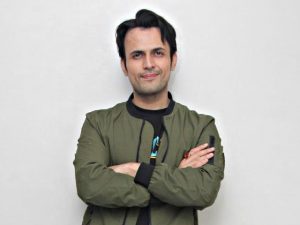 Usman Mukhtar recently announced that he tested positive for COVID-19 and urged fans to pray for his recovery. He took to social media to inform fans and followers of the news.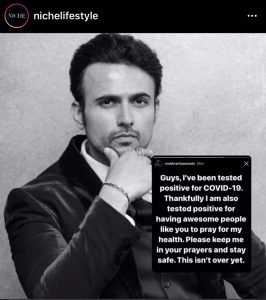 In the post, the actor quoted, "Guys I've been tested positive for COVID-19. Thankfully I am also tested positive for having awesome people like you to pray for my health. Please keep me in your prayers and safe space. This isn't over yet."
Usman Mukhtar charmed his way into the Pakistani audience's hearts via his character Dr. Haris in the recently aired and highly popular drama serial Sabaat. His performance in the show was highly appreciated as he starred opposite Sarah Khan and played the role of a therapist.
(Read more on Sabaat here.)
Fans and followers took to Twitter to send their best wishes and love to the actor after hearing that he had too fallen victim to the pandemic. Here's what they are saying:
Usman Mukhtar tests positive for Covid-19. Get well soon Dr. Haris 💐💐✨✨
.
.
.
.
.
.
.
.
.
.
.#lifeofabrownie #UsmanMukhtar https://t.co/scd8a91YuA

— Life of a Brownie (@Brownlife00) October 28, 2020
https://twitter.com/Syappakurii/status/1321549665695944705?s=20
How much I'm worried about my fav person's health. Get well soon @MukhtarHoonMein
🌹🌹🤲🤲#UsmanMukhtar pic.twitter.com/FF9dIsjeCe

— Honey Khan (@honeykhan9273) October 28, 2020
https://twitter.com/chup_kro_yaar/status/1321540152381087744?s=20
Usman Mukhtar tests positive for #COVID19 #WishingASpeedyRecovery💕 pic.twitter.com/FURWPiqBQ0

— Anaya Khan 🌸 (@_Brave_Soul) October 28, 2020
The warm wishes from fans and well-wishers are proof that Usman Mukhtar lives in the hearts of people. We wish the actor a speedy recovery and hope that the citizens of Pakistan start taking strict  precautionary measures to protect themselves and their loved ones as the COVID-19 cases experience a spike again.
We must all practice social distancing to keep ourselves and our loved ones safe!