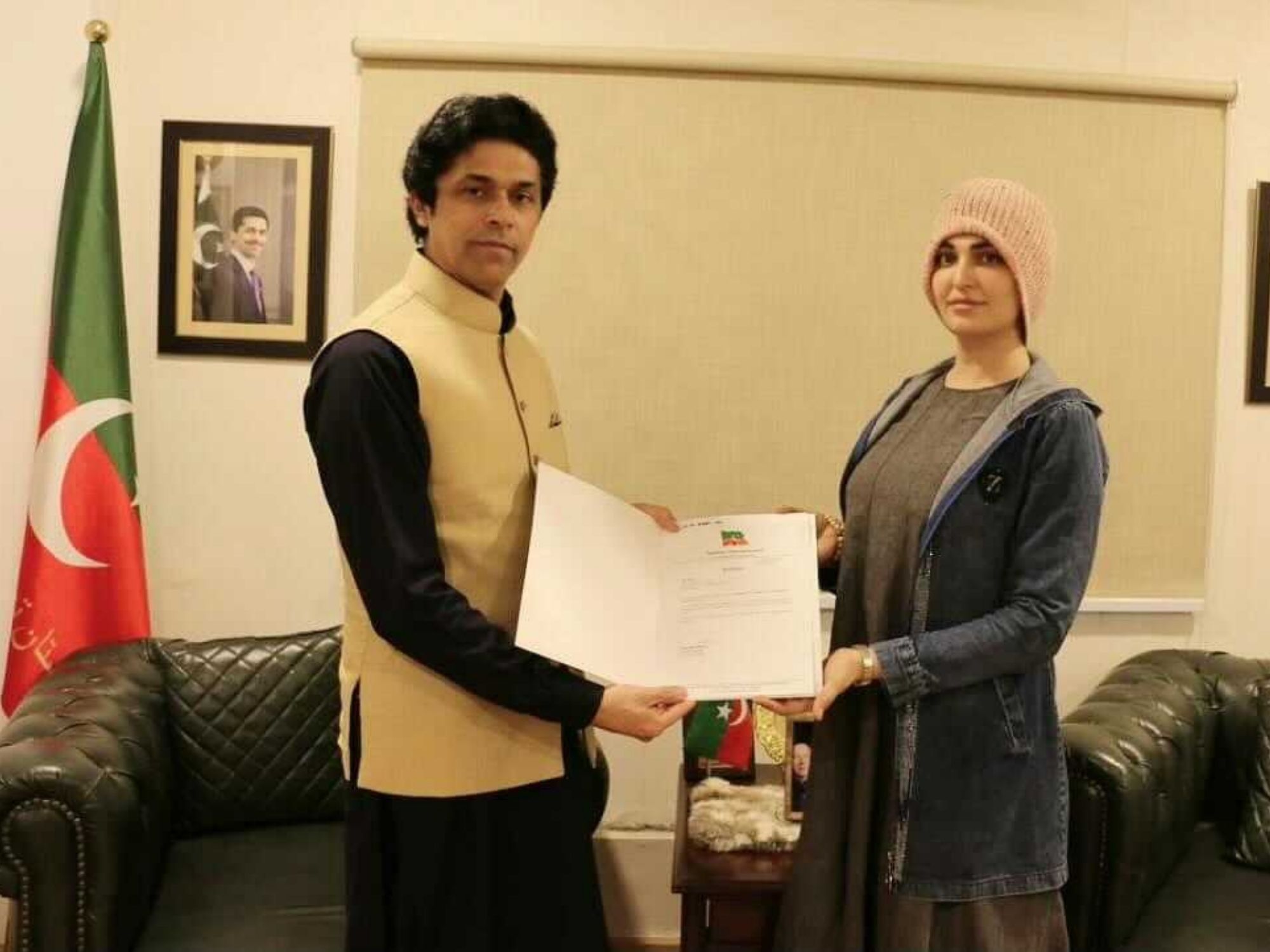 Pakistani transgender model and dancer Rimal Ali has been appointed by Pakistan Tehreek-e-Insaaf (PTI) as Coordinator for Gender Discrimination. Responsible for spearheading the of Insaf Welfare Wing of PTI, Ali has also secured membership of the Pakistan International Human Rights Commission.
The model made her film debut in 2018 with Saat Din Mohabbat and was recently attacked and harassed in Lahore, alleging that a man named Jahanzeb Khan has tortured her: shaving off her head and eyebrows. In a tweet, she said that she is facing violence every day and if anything happens to her, an influential man from Attock, Jahanzeb Khan will be responsible.She had demanded justice from the authorities, seeking help from the media and judiciary.
Prior to this, Ali had actively been involved in efforts to redefine the role and place of transgender persons in society. Even as early as 2018 speaking to Variety about her role in the film 7DMI, Ali had said, "The first thing I wanted to be sure of when the role was offered to me was whether it makes a mockery of our community, which happens often in Bollywood and Lollywood films." Expressing her satisfaction with the way the transgender community was being depicted on screen, Rimal said "Directors of the film, Meenu Gaur and Farjad Nabi made sure to not victimize the character either, which is another trap that films often fall into," added Ali.
With all her laudable contributions, Rimal Ali is slowly giving us all hope that slowly but surely, Pakistan's transgender community will be reclaiming its space in society!