Share this
Top Five Restaurants For Sehri In Lahore
Ramazan is one of the most vivacious and colourful months, especially in a country like Pakistan. The full of life spirit and love for food brings out all the Lahoris on the roads, headed towards their favourite restaurants. Even though Lahore has hundreds of restaurants, some pale in comparison to others when it comes to the quality of food and sehri deals that they are offering. Being a student in Canada who misses the food culture in Lahore, I decided to try some places out.For all our Lahori friends and followers out there, here are the top five places (in no particular order) where you can enjoy the best sehris in Lahore:
Ganache Café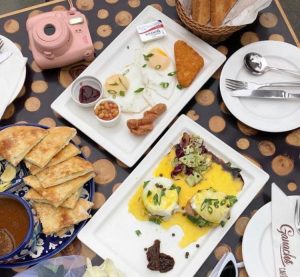 Whether it's mouth watering Instagram worthy egg benedict's or finger licking nihari with roghni naan, Ganache café has it all. What takes home the trophy according to me though, is their Sehri platter that consists of parathas, palak paneer, chicken keema, khagina, achar, salad and mint raita.  A genuine desi food experience that would leave you spellbound and wanting for more before the sehri siren's go off.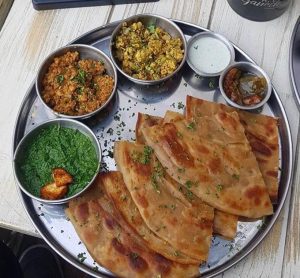 A definite 5/5 for me, and no the picture is not massively photoshopped like most advertisements we see on tv and online.
Cosa Nostra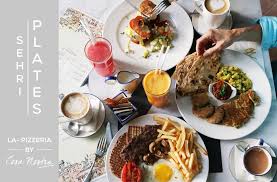 Cosa Nostra facebook images
A classic, and Lahori favourite, Cosa Nostra definitely has one of the best sehri's in Lahore. Their epic Sehri buffet consists of pancakes, waffles, eggs and different kinds of breads and cheeses.  Even though it's only available on the weekends the restaurant is crowded every single time I head there, which is why you'd have to book a day in advance.  I personally liked their sehri a lot, maybe because I have a personal bias towards cosa, but honestly speaking each and every one of my friends loved the sehri at cosa as well.
The thing that I liked the most about Cosa was that their food was both comforting and served various palettes. If you want spicy food they have multiple dishes, if you want healthy food they have muesli, granola, egg whites, boiled eggs, grilled chicken and many more items that serve the interests of all kinds of foodies. My favourite dish out of all were the eggs benedict.
Cosa was most definitely a 5/5 for me, it was both memorable and filling at the same time.
3. Junoon
I had never heard of Junoon until the time when I was at a friend's house and we decided to go out for sehri. It was a couple of days ago, and we as a group of friends decided to go to Junoon for Sehri. My friends had read good things about the place on the facebook forum 'Foodies R Us' and therefore decided to give it a try, even though none of us had visited the place before.  Located right off one of the busiest streets in Lahore, MM Alam Road, the place was bound to get noticed by Lahori's, who I must mention are very particular about their food especially. Nothing compares to traditional desi food from all over Pakistan and Junoon was on point with both variety and quality. The Dum Qeema was something that I liked the most, considering that I was on a low carb high protein diet, I couldn't indulge much when it came to the biryani's, naan's and pancakes, I thoroughly enjoyed the protein heavy dishes.
I would rate Junoon a 3.75/5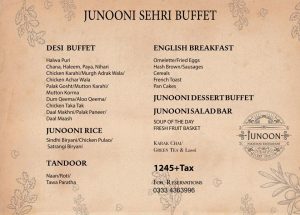 Junoon/ facebook Images
The Kitchen
The Kitchen Lahore Facebook images
Famously known for their mouth watering Lotus Skillet Cookie, The Kitchen Lahore serves three types of different desi platters and a continental platter for sehri.  I personally enjoyed their continental platter, I ordered the mushroom and cheese omelette instead of the fajita one, and it was perfectly cooked. The icing on the cake  however was the granola parfait, honestly speaking it was a show stealer for me, and very reasonably priced at rupees 399. As far as the desi food is concerned, the Nihari platter was the biggest hit amongst my friends, even though personally speaking I'd rather have Muhammadi Nihari instead.
The Kitchen Lahore, I would rate as a 4/5, and would definitely visit again just to have the granola parfait.
Spice Bazaar Lahore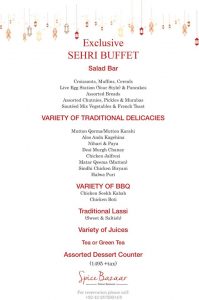 Spice Bazaar/ Facebook images
A place well known for their Sunday brunch, Spice Bazaar has a number of dishes that made me question my ability to cook. Their Sehri was a feast, with dishes ranging from eggs, croissants and pancakes to desi murgh chanay and barbecue. Their live egg station was one of a kind, and my egg-whites omelette was as good as the one my cook cooks at home for me.  What made the casual day even more special was the fact that they had a patio like seating area and the servers were on their feet and alert at 1 am in the morning, catering to everything that the guests were asking for.
A massively popular restaurant with hundreds of people there when I visited. I would rate Spice Bazaar as a 4/5.
Share this