Top Five Hania Aamir Performances
From someone who used to record dubsmash videos before the movies, Hania Aaamir has come a long way. There's no denying the fact that the internet sensation turned actress has been making waves, not just across the country but around the world for her stellar performances. Known as an energetic, beautiful and happy young girl, Hania has graced both the cinema and television screens with a variety of roles, showcasing her versatility as an actor. From her debut role as Palwasha in Janaan to her recent character Masha in the telefilm 'Pyar Kahani' opposite Asim Azhar, Hania has lit up the screens almost every single time. Therefore without further ado, here's our list of the Top Five Hania Aaamir Performances ( in no particular order):
Anaa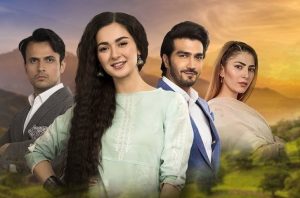 Hania as the free spirited Daneen in the drama serial Anaa is undoubtedly one of her most noteworthy performances till date. Portraying her role with emotion and depth, Hania made Daneen feel like a real person rather than just a fictional character. Suspension of disbelief became much easier as this performance was both relatable and complete. The drama that aired on Hum Tv under the Momin Duraid Productions banner, just recently ended and with an ensemble cast featuring talented actors such as Usman Mukhtar, Naimal Khawar Khan and Shehzad Sheikh, Hania was at the top of her game.
Janaan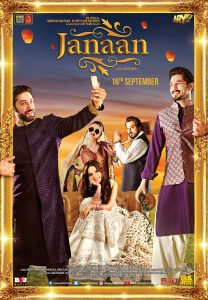 Janaan would most definitely remain a special film for Hania Aaamir. The film marked her debut into the entertainment industry, and what a debut it turned out to be. Even though she played a supporting character named Palwasha in the film, her performance stood out and was one of the reasons why she's one of the biggest stars of our country out of the newer lot of actors. Hania as Palwasha in Janaan was as raw and beautiful a performance it could have been and she made sure that it doesn't go unnoticed as she stood out in every single scene.
Parwaaz Hai Junoon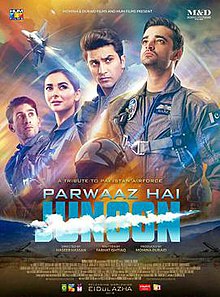 Parwaaz Hai Junoon produced by Momina Duraid Productions and Hum Films is part of the list of the highest grossing Pakistani films. The film that released on 24thAugust in 2018 became the talk of the town at the time of release. Hania's role as Sania, a female fighter pilot in the airforce required grit, dedication and emotional prowess, which Hania had throughout the film.
Pyar Kahani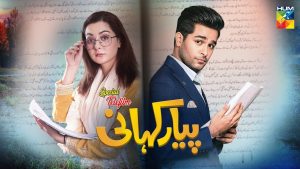 Pyar Kahani a telefilm featuring Hania Aaamir and Asim Azhar marks the latter's return to acting after a while. Produced by Hum Tv, ' Pyar Kahani' is already a massive hit on Youtube as it nears 1 million views in just 2 days. What stood out was Hania's portrayal of Masha a superstitious writer who knows  her craft so well that everytime she writes, her novel or blog becomes a bestseller and a hit. Oh and not be missed, Hania's chemistry with Asim is to watch out for.
https://youtu.be/xaSCj84iJFY
Visaal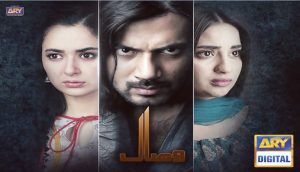 Visaal a drama serial produced by Ary network, featured Zahid Ahmed, Hania Aamir and Saboor Aly in lead roles. While the drama was liked by the audiences for its captivating storyline, what made it even more special was Hania Aamir's portrayal of Pari. A girl who sees her dreams of becoming an officer get crushed by Naheed, her childhood friend played by Saboor Aly. The performance by Hania was second to none and was another feather in her cap of power packed performances.
Hania Aamir for us is without a doubt one of the most versatile actors that this generation has to offer. The performances mentioned above are according to us, Hania's top five. Did we miss out on your favourites? Feel free to let us know in the comments below.