Share this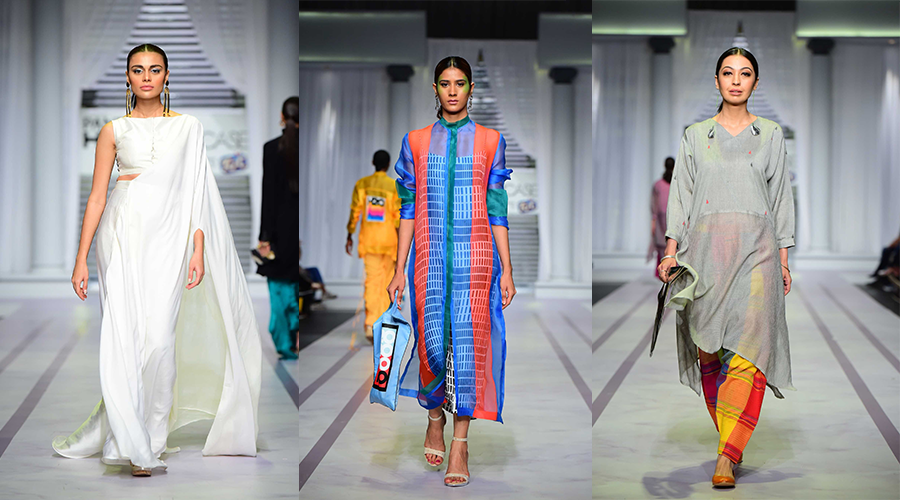 In case you were wondering what to take away from the second day of the hum showcase, amidst all the confusion and elaborate descriptions sprung allover the social media related to this years fashion trends, we've cut the chase for you and reduced the top 5 trends you need to keep an eye out for this spring/summer.
1. Crop your Pants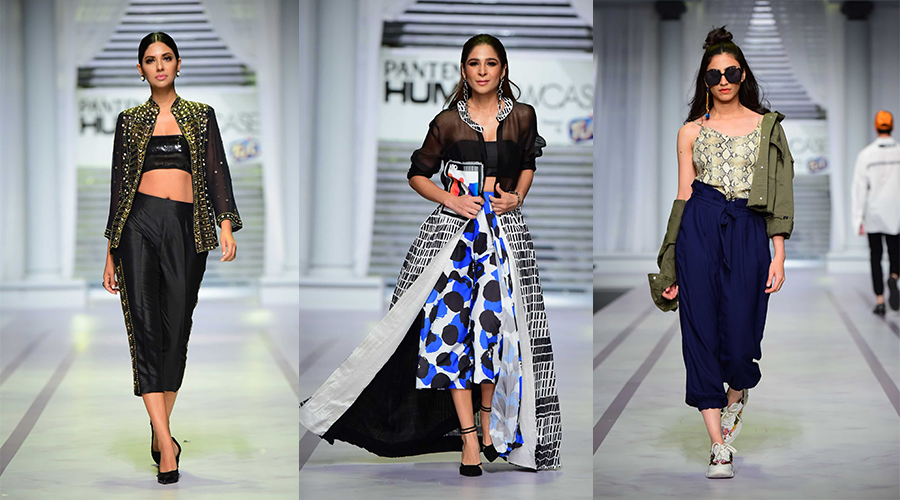 Cropped pants are back in business and they are here to stay. No matter if you're wearing them with a short shirt or a long one, your pants are going to remain cropped, draped, straight, flared but cropped. Top looks from Neelo Allawala, Outfitters, and Hussayn Rehar would suffice your styling needs and guide you through all the different ways of styling your cropped enviable pants this season.
2. Sheer Madness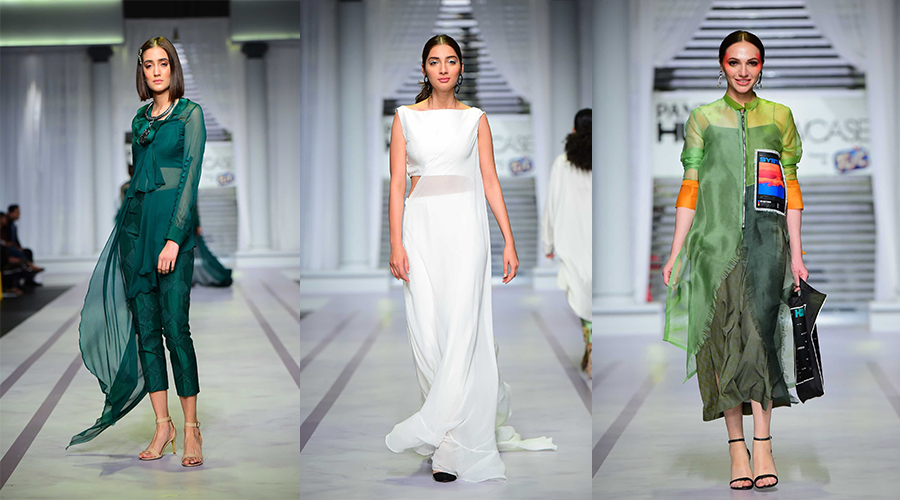 Still feel like wearing a jacket standing at the brink of summers? Here's the solution; layers of sheer fabrics over an outfit has been an international trend for two years now when Maison Margeila covered their models in organza garment bags, well this trend is finally here in Pakistan and its going to stay. Hussain Rehar, Mona Imran and Mahgul are some of the trend setters to sketch out your sheer looks out on the runway for you.
3. Coral Relief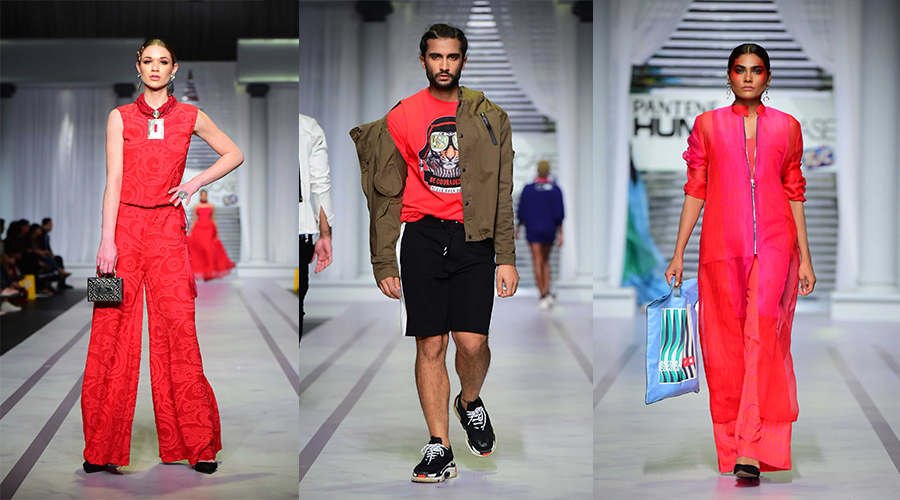 Living coral is still standing strong this year as well and was spotted all around the runway this season. If you want to a add a dash of colour but don't want to be blinded by the boldness, dredge into the corals. Hussain Rehar, Mona Imran, Outfitters were some of our favourites who kept it coral friendly at the show.
4. No More Florals Please…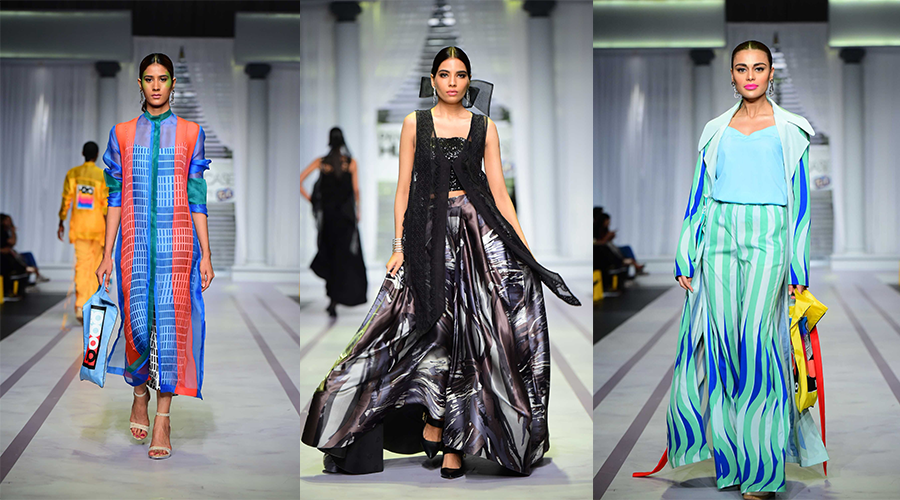 Prints have finally diversified into geometric, linear, circular, minimal, literally anything but florals this season. we share the believe with these prét designers that paisleys and flowers should stay on the lawns and bedsheets and not make their way into every print. Here are the designers who will help you break free from those mundane and boring prints. Hussayn Rehar and Neelo Allawala are steaming in with minimal and linear prints and our eyes are thankful for it.
5. Or..No Print at All!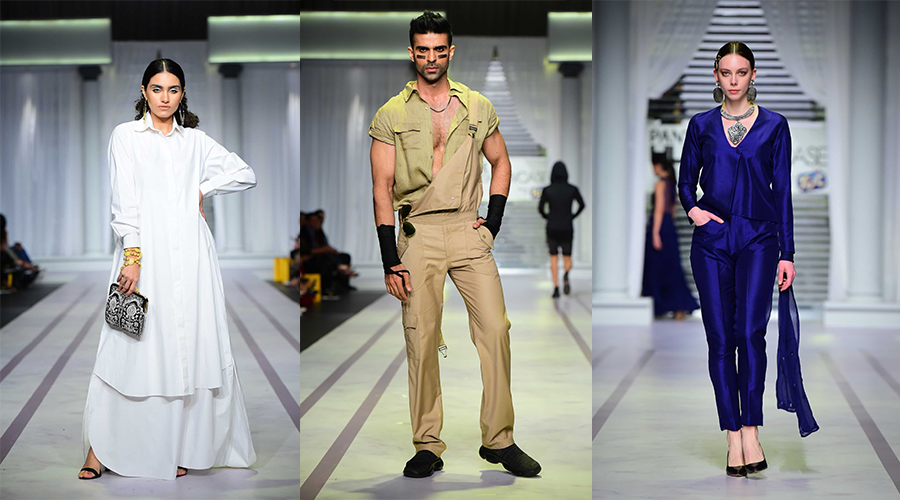 Single colour, fuss free looks at HSY, Mona Imran, U&I, and Mahgul made us believe in the power of fabric and silhouettes all over again. This season it's all about balancing your pallets and placing more attention to construction and fluidity of the fabrics.
Share this